Take it from Seth Rogen and Bell Biv Devoe, this party "situation [is] getting serious."
Rogen and his wife Lauren Miller Rogen held an '80s prom-themed bash for their Hilarity for Charity foundation in Los Angeles on Friday, because, in his book, "if you can dance like it's 1990, you can come on stage."
"I came here today for a few reasons," said Rogen, back in February. "One, I'm a huge House of Cards fan. Just marathoned the whole thing. Had to be here. Two is to say people need more help."
But on Friday night, the focus was on partying for a cause, and a cure. Keeping with the theme, stars posed for prom photos in a photo booth all night long.
Guests like Judd Apatow, Craig Robinson and Maria Shriver were also on hand to celebrate, but none were as popular as the "Poison" singers.
The Backstreet Boys headlined the event last year, and later made a surprise cameo at the end of Rogen's 2013 film, "This is the End." Could we be seeing Bell Biv Devoe in Rogen's next project, "The Interview"? The jury's out on that one.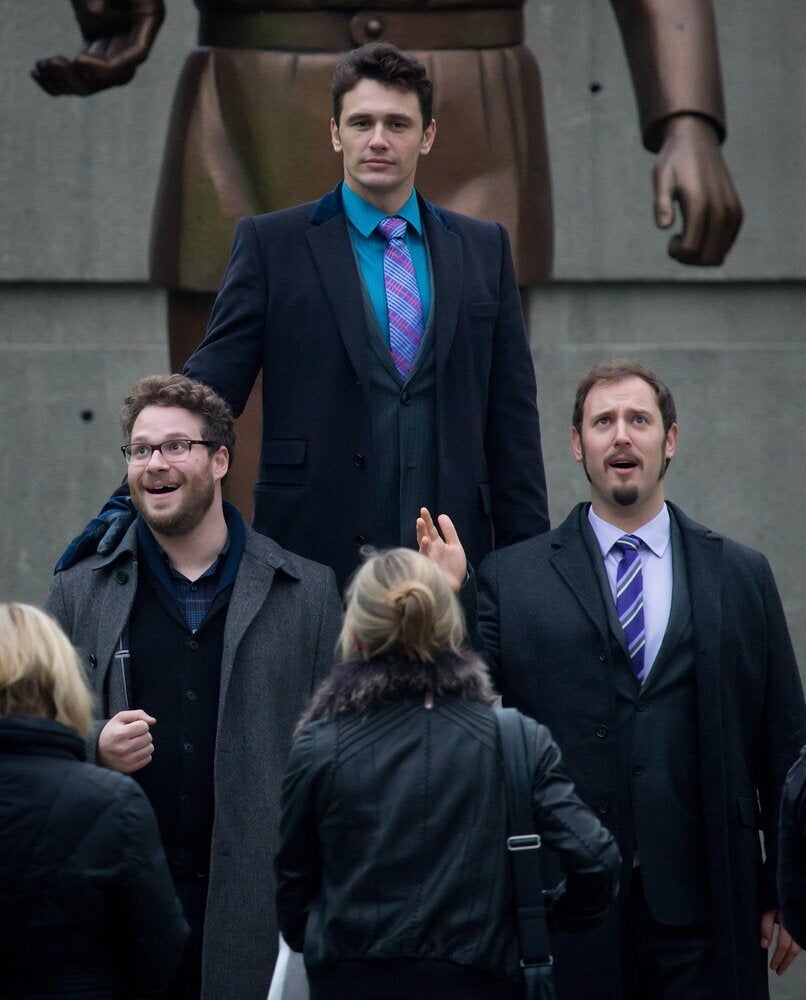 James Franco And Seth Rogen In Vancouver