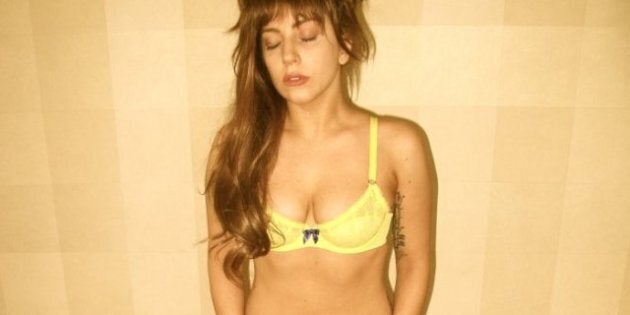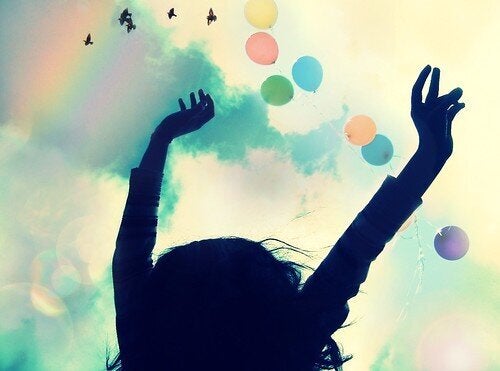 It's a new year! It's time for a new you!
And don't be mistaken -- we're not talking about resolutions to hit the gym, promises to adopt a clean eating diet or subscriptions to weight loss programs. We're talking about a new year of loving you! Just the way you are!
There's a new hashtag in town this year -- it's #BoPo and it represents all things body positive!
While staying in shape, eating a well-balanced diet and being healthy are important, they shouldn't define us. Nor should that extra slice of pizza be the end of the world. This year we challenge you to be more #BoPo in the ways that matter most. Not just inner beauty but loving and flaunting your outer beauty every woman has!
We know you've got it but here's seven ways to really show it in 2013!
1) Wear An Outfit You've Always Wanted To Wear
This is the year to finally set foot outside your home in that outfit you've always wanted to wear but never gathered the chutzpah to leave the house in. You know the one I'm talking about. It's the very one you've tried on a dozen times, admired in the mirror but it's never seen the light of day. You know you look awesome in it but for whatever reason, something is holding you back. Maybe it's risqué. Maybe you're worried others won't think it's flattering.
What matters is that you feel great in it. Wear it. Flaunt it. Own it this year.
2) Take a Selfie -- or Two or Three
While frowned upon when including the duckface, the famous selfie (a picture taken of yourself) has really become the norm on social media these days. And while you may have snapped a selfie or two this past year, you may have been too shy or nervous to share it. We've got news for you! Thanks to Facebook and Instagram everyone is sharing selfies! Even the BeauCoo bunnies!
So snap a selfie or two or three and share it! Better yet, snap some selfies of those great new styles you're rocking this year and share them on BeauCoo!
While managing a blog may seem like a very private thing, it really isn't. Sure you're just a person behind a computer somewhere but sharing your life, hobbies and thoughts on a blog is still putting yourself out there for the world to see. If you've got a rocking fashion sense, share it with fashionistas everywhere! Our favorite fashionistas include Kelly Augustine of MASQUEmag and Blair Eadie of Atlantic-Pacific. And sure there's trolls out there who may try to be mean but last time we checked, trolls live under bridges. We're pretty sure you're way better than that!
If you've ever dreamed of starting a blog, do it in 2013. Share your life, your stories, your fashion, your passions. Don't let anyone say you can't.
4) Try a Bold New Lipstick
Lipstick has been around for centuries but these days a lot of women choose to play it safe with neutral colours instead of bold, bright reds à la Marilyn Monroe. Well that's just a shame. Feel sexier today by sporting a beautiful red hue on your lips at the office or on the town. Not sure how to pick the right colour for your skin tone? The folks at Huffington Post have got your back and we love Clinique's Chubby Stick Intense Moisturizing Lip Colour Balm in Mightiest Maraschino.
Pucker up today and feel instantly #BoPo.
With the rise of weight loss programs and extreme workout routines that promise to shed the pounds we're far more into the ones that promote #BoPo and make you feel great about yourself. No push-ups or burpees involved. Try a burlesque or belly dance class. Take a turn on the pole at a pole dancing studio. Shake your rump at Zumba.
There are plenty of ways to have fun working out and feel sexy and great while doing so. Discover them in 2013.
6) Buy Something Sexy for You
Single or Dating. Engaged or Married. Young or Old. Everyone should experience the feeling of being sexy and sensual in lingerie. No matter what your shape or size, buy yourself a piece of lingerie to ignite your inner vixen. Flaunt it for your significant other or wear it just for yourself when you're vacuuming -- we don't judge!
Simply wearing sexy underwear that no one but yourself is aware of can make you instantly more confident. Try it today.
7) Step Away From the Scale
Most importantly, stop obsessing over what the scale says. While being healthy is important, the key to your health does not lie in the scale. It is just a number and it doesn't define you.
Take the #BoPo challenge and dedicate 2013 to loving and feeling great just the way you are with BeauCoo!
Popular in the Community