Sex slavery is by far the most profitable form of involuntary labour, a $99-billion annual industry that accounts for two-thirds of all the profits made from modern forced labour, according to a report from the UN's International Labour Organization (ILO).
The news highlights the fundamental problem for those seeking to eradicate forced labour: Not paying workers is highly profitable, and what's highly profitable usually finds a way to happen.
According to the ILO's report The Economics of Forced Labour, the illegal profits obtained through the practice amount to an estimated $150.2 billion per year.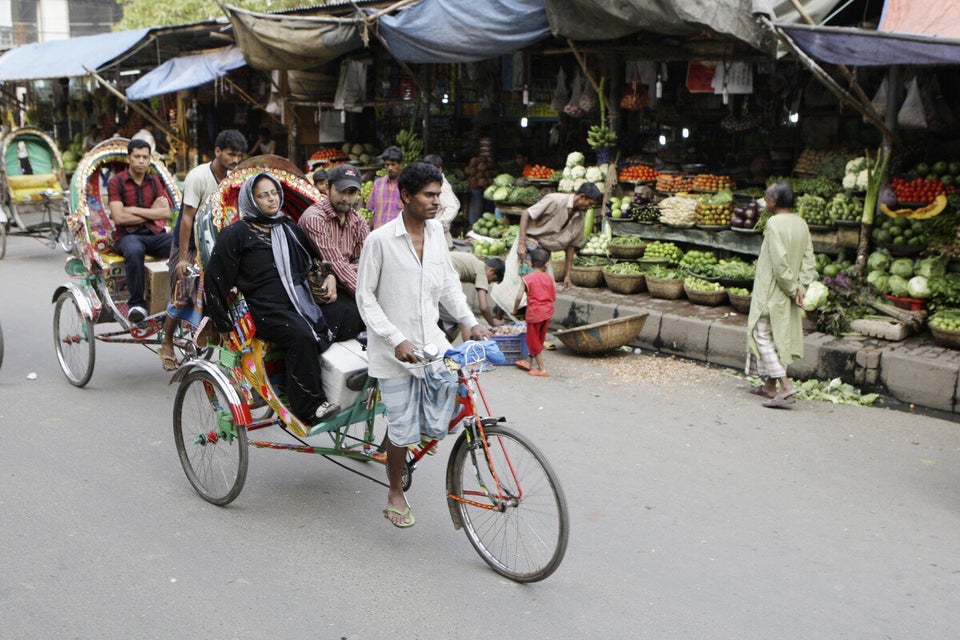 Countries With The Most Slaves
By the ILO's definition of forced labour, there are an estimated 20.9 million modern-day slaves, including 4.5 million who are victims of sexual exploitation. Another 14.2 million are "victims of forced labour exploitation, primarily in agriculture, construction, domestic work, manufacturing, mining and utilities."
Fifty-five per cent of victims are female, and one-quarter are below the age of 18.
That slavery is astronomically profitable is hardly news. One just has to ask how 19th-century cotton farmers in the U.S. south could afford to live in mansions like this: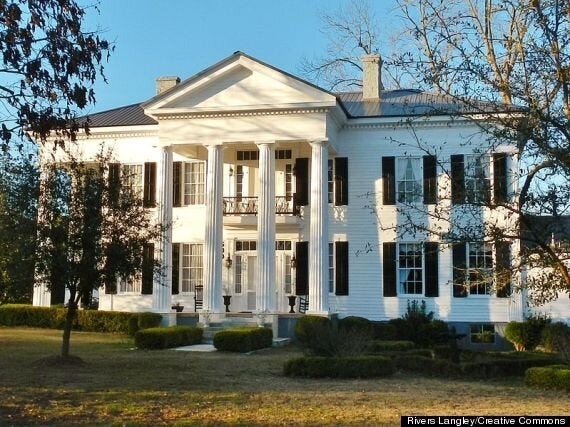 The Pillars cotton plantation in Lowndesboro, Alabama, was built in 1857 by a cotton farmer.
The difference between a regular farmhouse and that mansion — that's slave labour's contribution.
In the modern world, forced labour is more hidden but just as profitable. It's especially profitable when it happens in the developed world. A forced labourer there creates more than $30,000 of profit each year, compared to the global average of $4,800 of profit per forced labourer.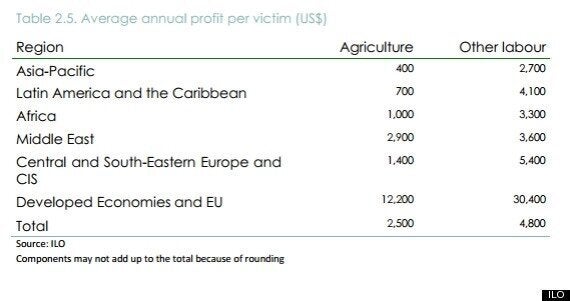 And sexual exploitation is far and away the most profitable field in which forced labour is used. Sex slavery profits are nearly ten times as high as profits from forced agricultural and domestic labour.
This is apparently because of "the demand for such services and the prices that clients are willing to pay," the ILO report says. Additionally, sex slavery has "low capital investments and low operating costs."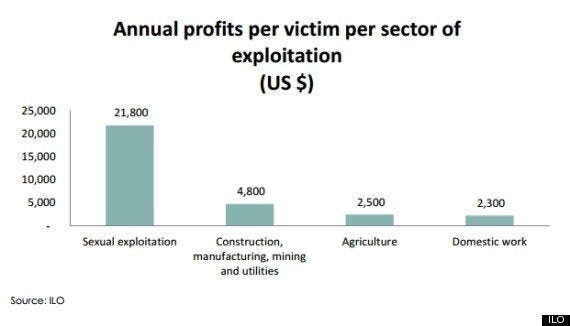 Though it may be profitable, the ILO's director-general, Guy Ryder, says forced labour is ultimately bad for business and for society as a whole.