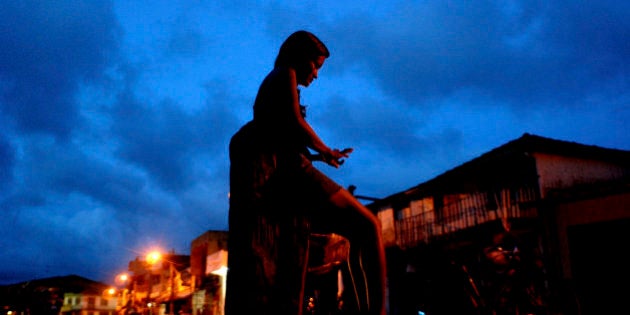 Following over two years of consultations with sex workers and human rights experts in member countries globally, a leading human rights organization, Amnesty International, put forward a draft policy in support of decriminalization of sex work as critical to ensuring the human rights of all citizens. The policy recognizes decriminalization as a key measure for protecting the human rights of sex workers globally and will be discussed and voted on at the International Council Meeting to be held later this week in Dublin, Ireland.
The science is there and unequivocal -- criminalization has devastating effects on sex workers health and human rights, including widespread rights violations against sex workers. In 2014, the Lancet -- the world's leading peer-reviewed global health journal - produced a special issue on HIV and sex workers (guest edited and authored by us and others). Drawing on a review of published epidemiological studies and modeling of HIV epidemics in the global south and north, the research demonstrates that decriminalization of sex work could have the largest impact on the HIV response in sex work, averting between 33-46 per cent of HIV infections over the next decade.
Reviews of both published research and human rights reports demonstrate that where any aspect of sex work is criminalized, including criminalizing the purchase sex and third parties, sex workers are forced to work in isolated and hidden locations and lack access to basic protections to work safely, such as ability to organize and negotiate the terms of their working conditions, including condom use and access to HIV prevention and care. Where violence is ubiquitous, fear and threats of violence and arrest prevent access to basic health, social and legal protections afforded to all citizens and enshrined in international human rights laws.
As a leading light in defending human rights globally, Amnesty International could play a fundamental role in improving the lives and working conditions of sex workers by adopting a policy clearly stipulating that decriminalization is essential to human rights. In article after article in the Lancet series, authors demonstrate how closely criminalization is linked to increased HIV infection, violence, and exploitation. These researchers, crossing a wide spectrum of expertise including law, medicine, public health, human rights and sex workers themselves, all came to similar conclusions about the harmful impact of criminalization on sex workers, their families and communities. Other leading international health policy and human rights bodies, including World Health Organization (WHO), the Joint United Nations Programme on HIV/AIDS (UNAIDS), United Nations United Nations Population Fund (UNFPA), United Nations Development Programme (UNDP) and the Global Commission on HIV and the Law, have clearly called for decriminalization of sex work as necessary to meeting the health and human rights of sex workers.
In spite of explicit language in Amnesty International's draft policy to continue to uphold all laws against violence, gender inequity, forced labour and human trafficking of any kind (including for purposes of sexual exploitation), there remains conflation of policies and laws regarding sex work and the challenges of human trafficking. All who care about human rights deplore human trafficking. Similarly, all who care about human rights deplore the sexual exploitation of minors. But the data make clear that criminalization of sex work addresses neither of these important issues.
Rather, criminalization drives sex work into the shadows, away from services, and away from the kinds of partnerships between sex workers and public security that have been shown to reduce trafficking and protect the underage. It is possible to decriminalize sex work and address concerns about forced labour and human trafficking for sexual exploitation. Sex workers themselves are among the strongest defenders of addressing exploitation and trafficking for sexual labour. There is no evidence to suggest that criminalization of sex work reduces trafficking and evaluations of such efforts have shown that criminalization can have the exact opposite effect -- making trafficking victims and perpetrators harder to identify and preventing those who experience exploitation and abuse from coming forward.
As the Global Commission on HIV and the Law so aptly stated: "the law is the torturer's fist or the healer's hand." The law is a powerful tool to reduce global health and social inequities, but it is also a dangerous weapon with which to limit the human rights of marginalized populations. On the eve of the International Council Meeting, Amnesty International is poised to play a key role in making clear to the world that sex workers rights are human rights and must be protected.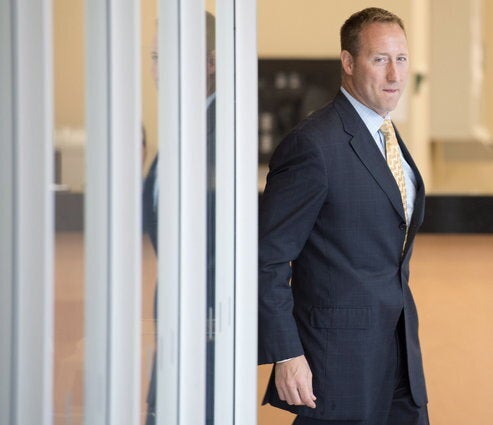 Understanding Bill C-36, Tories' Prostitution Bill