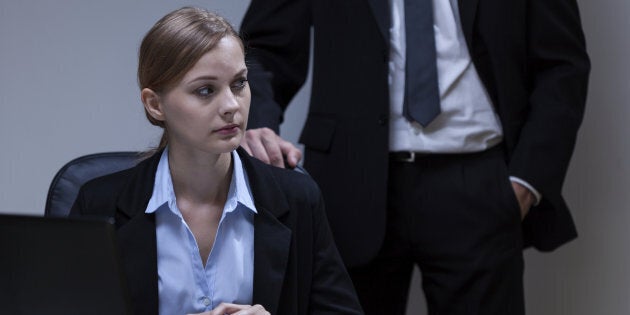 In his Nov. 6 article, Mr. Farrow describes how producer Harvey Weinstein "hired private security agencies to collect information on the women and the journalists trying to expose the allegations" of sexual assault toward him. This revelation is horrifying, but it underscores a point I've been trying to make for many years.
I've been writing about sexual abuse, assault and rape for a long time, including an article in 2015 about societal attitudes toward women who accuse powerful men of sexual assault, as well as one in 2014 about our conspiracy of silence around sexual abuse.
Most recently, I wrote about how men like Harvey Weinstein can't operate without a group of willing enablers, some of whom act to suppress the stories in the press and some of whom collude by failing to prosecute the offenders.
The point I've been trying to make, and that Mr. Farrow's article drives home so powerfully, is that within our society there are powerful forces in play with the sole aim of shaming and bullying the victims of sexual assault (and those who write about it) into silence.
Why is our society like this? Why do so many people want the victims of sexual harassment and abuse to just shut up?
Despite their protestations to the contrary, it seems pretty clear that these security agencies were hired by Weinstein to suppress any stories about him in the press and to silence his alleged victims. It fills me with anger and sadness to see an egregious example of such bullying described in all its gory details.
I've been writing for a long time about the way that women's reputations are dragged through the mud when they make claims of sexual harassment or abuse. The Italian model Ambra Batillano Gutierrez is a recent example of someone who experienced an assault not only on her body, but on her reputation when she accused Weinstein of sexual assault.
Sadly, there are too many people and too many institutions invested in keeping the victims from coming forward and accusing powerful men of sexual harassment and assault.
I can't underestimate how many times a woman has come to her psychotherapy appointment with me, describing an incident of sexual harassment at her workplace, and when I suggested that she report it at the human resources department, she tells me that she has, and that they did absolutely nothing to help her.
I've heard so many extremely disappointing stories about sexual harassment from my patients that I'm no longer surprised to learn about yet another company with a great sexual harassment policy on paper but absolutely no will to act on the claims coming forward from the victims of such harassment in their workplace.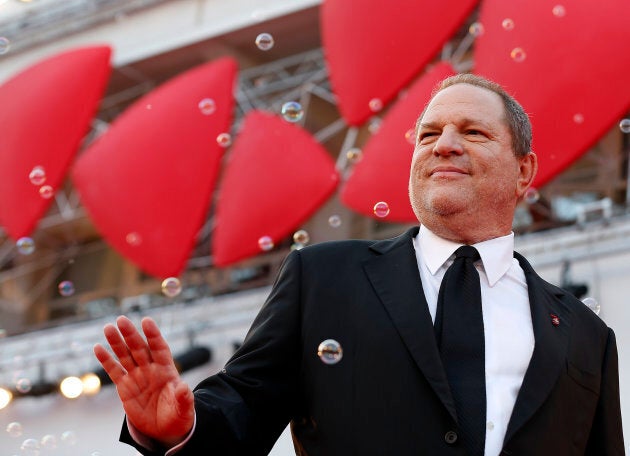 In fact, many women get in trouble for reporting workplace sexual harassment. They receive demotions or are fired, while the person who preyed upon them suffers no consequences whatsoever.
Why is our society like this? Why do so many people want the victims of sexual harassment and abuse to just shut up? I don't know. It's not merely misogyny, because the male victims of these crimes are silenced in the same way.
I think that it might have something to do with our bizarre attitudes toward sexual misconduct, in which we tend to want to punish the victim and minimize the perpetrator's behaviour.
Where do these strange attitudes come from? I can speculate, but I really don't know. All I do know is that the problem is pervasive.
I'm a middle-aged woman with a long-term psychotherapy practice and a very large family and I could not name one woman, including myself, who hasn't experienced some sort of inappropriate sexual behaviour, whether it was a man exposing himself to us, making lewd or sexually threatening comments, or engaging in inappropriate touch or actual sexual assault.
Many, many of us women (and a number of men I'm acquainted with as well) have experienced most or all of the items on the above list, and the majority of us have kept it to ourselves, knowing that we'd receive no justice if we were to come forward.
Recently, Britain has erupted in a scandal, with at least 36 members of Parliament accused of inappropriate sexual behaviour going back decades.
Michael Fallon, the defence secretary, just resigned after admitting that he inappropriately touched a female journalist 15 years ago. All this sexual misconduct has been going on for decades, but it's been kept under wraps, in the typical pattern we're seeing around sexual abuse, harassment and assault.
In the U.S. Congress, women are sharing their #MeToo stories about sexual harassment on the job. In the U.S. tech industry, 60 per cent of women say they've experienced sexual harassment in the workplace, according to Fortune.
When we think of all the actresses, actors, producers and other men and women in Hollywood who've been coming forward with their own stories of sexual abuse and harassment, it's clear that the list is growing longer by the minute.
We must ask ourselves why it always takes so long for any of these stories to come to light and how abusers can carry on, decade after decade, without consequences.
All of these powerful women and men have been experiencing this problem for decades, and yet their complaints have fallen on deaf ears, or these victims felt that there would be no point in complaining, as there's never been any will on the part of their institutions or the courts to address the issue.
Every few years, another story breaks about a wealthy, powerful man accused of sexual assault. In recent years, it's been Bill Cosby, Jian Ghomeshi and Donald Trump. Today, it's Harvey Weinstein, Kevin Spacey, Louis CK and a slew of other Hollywood men, as well as Republican Senate candidate Roy Moore.
These stories, of course, are just the tip of the iceberg. This happens every day, like when a woman is groped by a stranger on the bus, a secretary is given a creepy "compliment" by her boss, a 20-something volunteer organizer is forced to listen to the sexual fantasies of her 80-something volunteer, a political intern has to contend with "dick pics" sent to him by the politician whom he's assisting, or a young boy is molested by his Scout leader or his priest.
We must ask ourselves why it always takes so long for any of these stories to come to light and how abusers can carry on, decade after decade, without consequences.
Until we stop silencing the victims of sexual harassment and assault, I fear that nothing will change.
Sign up here for my free monthly wellness newsletter. December is all about the true cure for addiction.