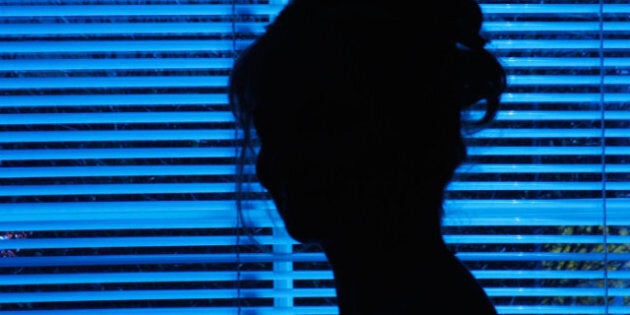 In September 2007, a female student working alone in a lab at night at Ottawa's Carleton University was the victim of a brutal sexual assault. The campus was shaken and scared. Carleton student Julie Lalonde wanted to know if her school was doing enough to support the victims of sexual assault. What she heard from her fellow students was a definite "no."
In 2009, Lalonde helped organize an open meeting at Carleton to talk about gender-based violence on campus. Over 100 people attended. Student after student came to the microphone, many sobbing as they shared their experiences of sexual assault both on and off campus, and how they needed support services that weren't available at Carleton. One woman said she had tried to commit suicide twice after she was attacked and left to suffer without support. Another spoke of a friend who sought help on campus after being assaulted. No one returned her calls.
The stories she heard at that meeting drove Lalonde to fight for the victims. "How do you sleep at night, hearing students talk about trying to take their own life because there's no one there to support them?"
She and a team of volunteers set up a student-run volunteer phone help line, taking turns answering phones from 8 a.m. to midnight, seven days a week. The volunteers use their own mobile phones, relying on donations from others, including their parents. Some volunteers give as much as 40 hours a week, on top of their schoolwork.
"It's so difficult to do this work. Spiritually and emotionally there is this toll on you from hearing people's horror stories day after day," Lalonde says.
There isn't one day where a student doesn't call for support.
If we search Google news for "sexual assaults on university and college campuses," it turns up more than 11,000 hits. That's almost four times more than the number of stories about the Kim Kardashian divorce.
Canadian and American media have reported extensively about Joe Paterno, a well-known football coach at Penn State University in the U.S. Paterno was fired, along with University President Graham Spanier, for failing to tell police about allegations that a former assistant coach had sexually abused boys on university grounds.
In another horrific Canadian case in 2007, two male students entered a York University residence in Toronto and went from floor to floor, invading the dorm rooms of five women and raping two of them.
Meanwhile, at Carleton, there have been three attacks against women in the last month.
Lalonde says university and college campuses, including residences, are the second most common locations for sexual assaults, after homes.
Many things can be done to make our colleges and universities safer from sexual assault: better lighting, emergency help phones in walkways and parking lots, safe escort services at night, and awareness and education programs.
Schools also need support services for those who have been affected by sexual assault. That includes student-run services, because student victims of sexual assault often do not feel comfortable going to police or university officials.
Lalonde remembers one call for help she received. A female student had been raped in a Carleton university parking lot by a man claiming to be university parking staff. Afraid that campus security would not believe her, she called Lalonde's support line.
Lalonde believed her, and reported the attack to university security. When security called back a day later, they said they had visited the scene but found no evidence, so they wouldn't investigate further. The man was never caught.
On Nov. 13, Lalonde and other Carleton students held a rally to ask Carleton officials to create a sexual assault center for their campus, with dedicated space for student-run services. Lalonde has heard from students at other schools across Canada who are also trying to get sexual assault centres for their campuses.
The University of Alberta does have a Sexual Assault Centre. It is a model of student-administration cooperation in dealing with sexual assault.
Canadian colleges and universities should be supporting student-run sexual assault services. These student services can complement and fill in any gaps in the services offered by the school administration. After all, isn't working together more effective than working separately?
Student-run services also engage young people in fighting back against sexual assault, and provide valuable experience for student volunteers.
Most importantly, having a peer to talk to provides a safe ear for young people who feel they have nowhere else to turn. No one should feel alone when they've been sexually assaulted.