Martin Mroz with SFU's health and counselling department is bringing his purebred Belgian shepherd Maya to the Burnaby campus Thursday and Monday to help calm students' nerves.
"Dogs offer unconditional love and acceptance. They offer a special moment, a focus of time on a relationship that is based on just being present," Mroz said Thursday.
"I've taken a therapy dog to a seniors' home to visit a blind and bed-ridden woman with no family. Feeling the dog's fur, feeling the dog respond to her petting, and having her hand licked brightened her day and brought back fond memories in a very simple and honest way."
SFU's stressful exam period began this week. The university encourages students to take time out from studying to visit Maya in SFU's International Services for Students office for a "helpful distraction." The university adds in a news release that Belgian shepherds are one of the few breeds that can smile when happy.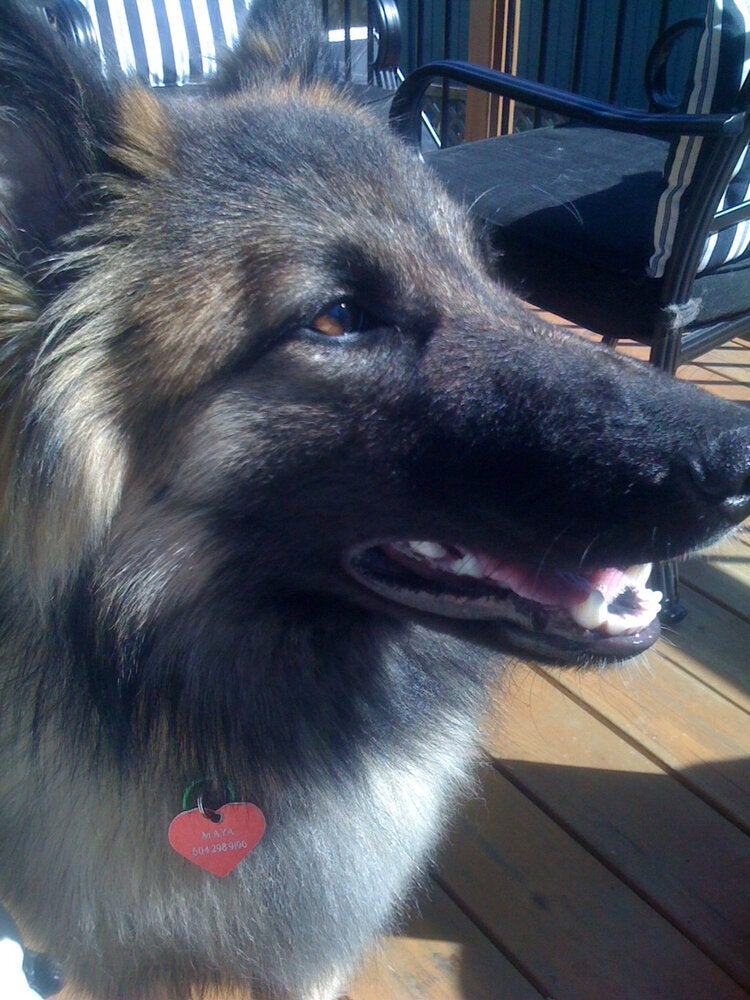 Maya, SFU's Therapy Dog