 Shad, perhaps not surprisingly for a guy whose last album "TSOL" beat Drake for the 2011 best rap Juno, is one of the most openly optimistic artists working today. His strong bond with his family, who originally hail from Rwanda but established a life in London, ON where Shad was raised, keeps him grounded in the often brash world of hip-hop. He's cocky when the occasion calls for it but he uses his wit, humour and unique skills to create thoughtful, politically charged, pop culture-soaked music.
His just-released new album "Flying Colours" is one of his most personal and heavy records to date. The expression "passing with flying colours" has been resonating with him a lot lately, as he's become conscious of the self-imposed pressure we all put on ourselves in this age of constant examination and reflection about where we stand, as individuals, in this world.
"What I had in mind was that feeling where you think you've bombed but then you get the test back and you get an 'A,'" he tells HuffPost Canada Music over the phone from his home base in Vancouver. "But you were sure you bombed, y'know? I like that idea where we're all so hard on ourselves but at the end of the day, we're all just here and trying to do our best. I really do feel that we're trying to work with whatever hands we've been dealt. That's something we don't factor into the equation quite enough; we're always self-critical but don't take into account that we're working hard and trying to make sense of it."
Longtime fans will notice that Shad has really stepped up his game as an MC on "Flying Colours." His switches up flows, delves deeper into the technical aspects of his craft, and the end result is a batch of some of his most multi-layered performances.
"Rapping is such an informal education, y'know what I mean? There's no conservatory but you develop an ear for 'Oh, what is this person doing when they do that?' You keep an eye on those nuances you notice in other people. I was also pushing myself to not settle for verses I think I'd written before. How can I make sure that I'm saying something that's not what somebody else is saying?"
It's fascinating to hear Shad articulate this when Jay Z looms so large on "Flying Colours." The hip-hop titan is arguably coming off the worst-received album of his career in "Magna Carta Holy Grail," which is chock full of uninspired ideas and, worse yet, lazy, tone-deaf rhymes re-visiting past subject matter (we get it: you have Warhols and Basquiats hanging in your mansions and you're in the same sales league as the Beatles and Elvis; we heard about this on "The Blueprint III").
A section of Jigga's Kanye West collab "Otis" (from their "Watch the Throne" album) is sampled on the "Flying Colours" song "Fam Jam (Fe Sum Immigrants)" and his "Moment of Clarity" (from "The Black Album") is interpolated, too, yet Shad admits to feeling disillusioned by his hero.
"He's had his worst lyrical year ever," Shad says, chuckling. "His catalogue, legacy, and talent is still something I admire but I was baffled when I heard 'Magna Carta.' I listened to it once and said to myself, 'I must've missed something,' because I didn't catch anything interesting. The song with Frank Ocean is pretty cool but that's an idea he's explored before and done better."
Shad says referencing Jay Z in hip-hop is like quoting Shakespeare, in that the rapper has altered the culture and the language we speak. He's canonical and, in some ways, Shad brings him in to have a conversation with the culture he relates to, even when it doesn't embrace him.
"I'm a bit of a natural outsider," he says of his relatively modest success in a field where superstars are seemingly launched every day. "At the same time, hip-hop is so natural to me in its essence. Just rapping and the core of the music is embedded in the fabric of how I express myself. What I do hasn't always been in step with what's popping though."
Hip-hop's fascination with guest stars and features still baffles Shad. From its very first song, "Intro: Lost," "Flying Colours" has a long list of secondary vocalists: the list includes k-os, Lights, Broken Social Scene's Lisa Lobsinger, Ebrahim, Saukrates, Kamau, Eternia, and more. Curiously though, Shad admits he would've been just as pleased to go it alone.
"Collaboration has never been the thing that gets me super stoked about music. It's weird because it's usually the first question from fans. But a lot of my songs that really interest me and get my attention and imagination are pretty close to me and don't always leave a lot of room for other people. Even artists that I love, my instincts aren't 'I want to work with them.' I just love them and that's it."
"If I'm just talking about an experience that is so my own, I can't really ask someone to come into that song and do anything with it," he says.
Indeed, one of his most pointed new songs finds Shad dealing with his own personal politics about immigration and living in Canada.
"That was actually, in subtle ways, part of 'Fam Jam,'" he explains. "I was pointing to the idea of multiculturalism, which we celebrate in Canada, but saying 'Let's not rest on our laurels.' I think that can happen in our country where we're not pushing forward the ideal and, in some ways, we're regressing."
In the song, Shad drops lines like "For First Nations, they never made reparations / Natives probably relate more to immigration" before exploring how foreign education is not valued in the Western world where we're all too familiar with stories about doctors or engineers who immigrate only to do menial tasks for minimum wage. At one point Shad also calls out "the guys who draw lines and make borders real / but then bend the rules when there's oil to drill."
"We see these little policy changes pop up and it's like, 'Whoa, wait a second,'" he says. "These are values that were established that we have to continue to fight for and advance. We never really arrived; it's something that we can be proud of but we have to keep championing it.
"So, there's political messaging on the album but that's the one [song] where I speak more pointedly to that idea that us, as a country, we can go deeper with those values."
"It's always hard to figure out the balance," he adds. "There's always weight to the lyrics but I do worry that things might be too heavy without an entry point for people and go deeper. That's the stuff that weighs heavy on me and what I use music to express and sort out."
Shad's extensive tour of the U.S. and Canada behind "Flying Colours" begins Oct. 19 in Toronto at the Opera House. Listen to this entire interview on the Kreative Kontrol with Vish Khanna podcast.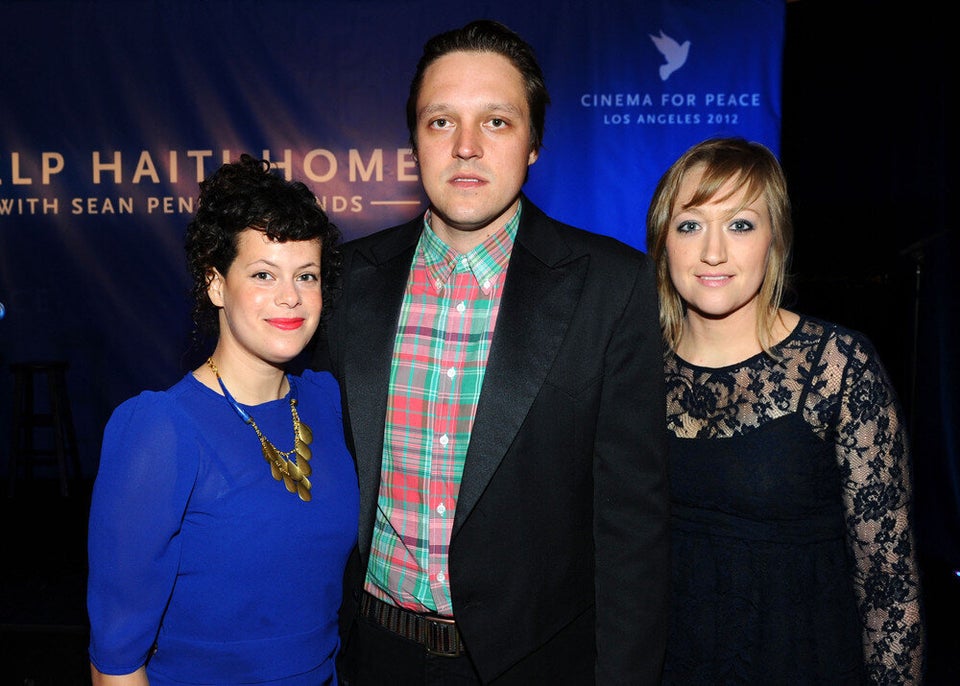 FALL MUSIC PREVIEW 2013
Popular in the Community