For one Maple Ridge, B.C. couple, a wedding just wouldn't be complete without a troop of pet dogs.
All four of Shandess and Jason Griffin's fur babies had a front row seat for their owners' special day, completely decked out in their best bow ties.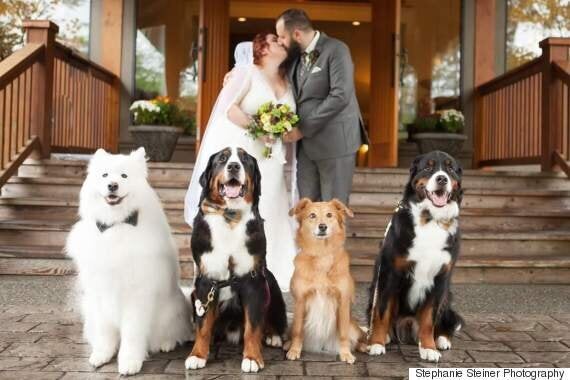 "I live, breathe, eat, sleep and work with dogs. So there was no question they had to be part of the wedding."
The couple had planned to have the dogs walk Shandess down the aisle at their Tofino beach nupitals, the bride told Metro News. But wet weather forced them inside and the lodge wouldn't allow the animals inside the restaurant area.
However, restaurant staff changed their minds and allowed Zero, Holden, Arbor and Navi to be part of the reception later that night.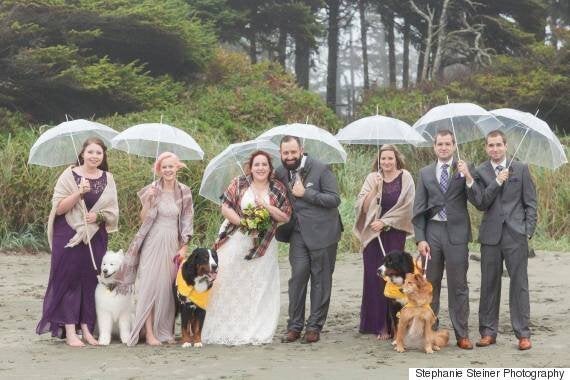 "They were like the greeters of our whole reception," she said. "Everybody loved them."
Zero and Holden, Shandess' older dogs, were even part of the first dance.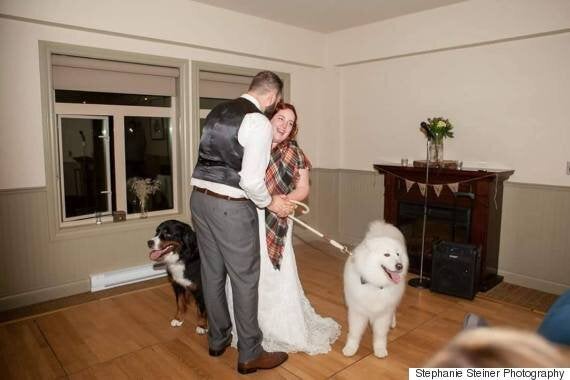 The owner of a doggy daycare centre, she told BuzzFeed that two of the dogs actually brought the couple together. She only replied to his message on a dating site because he said he wanted to go on a walk with her and her pups.
When it came time to propose, all four dogs helped with that, too.
"They actually helped him ask me to marry him," Shandess said, telling Metro that Jason used messages tied around their necks to pop the question.
"My dogs are my babies. They come to work with me. They're my life," Shandess told BuzzFeed. "When Jason came along, he changed everything. I was finally able to trust someone else with my dogs."