"*TRIGGER WARNING* I haven't self-harmed in years, but I kept this around, 'just in case,'" the 19-year-old wrote alongside a photo of a razor blade. "I forgot it was there & now it's in the trash."
On Twitter, fans were quick to share stories of their own battles with self-harm and to applaud Purser for bravely opening up about her experience.
On Monday, the TV star spoke to ET Online exclusively about why she chose to share her story. "I'm so happy to be able to help other people by talking about my struggles," she said.
And to those still struggling with self-harm, Purser said: "I guess I'd just say, 'You're worthy of love, valuable, and beautiful. You can and will get through this ... Getting the help you need to deal with this is a form of self-love and you are worth it.'"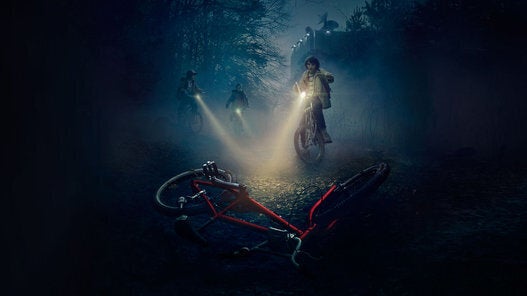 "Stranger Things" On Netflix
Popular in the Community