Canada is finally going with Daddy Days. Well, not by that name. But the most recent federal budget included the cumbersomely named Employment Insurance Parental Sharing Benefit (EIPSB), a new five-week parental leave for "the other parent." The benefit is projected to start in March 2019 instead of June, as originally anticipated.
The benefit applies to the person who doesn't take the main chunk of parental leave after a birth or adoption, and I do think it was a good idea to keep the initiative's language gender- and sexual orientation-neutral to reflect all families. In heterosexual, two-parent families with a mother and a father, that "other parent" referred to is often the father.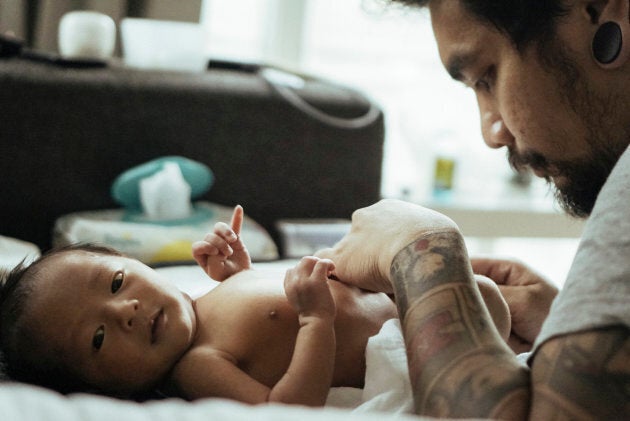 I applaud this new policy, but I don't expect it to be a game changer. Social change — especially around gender equity — usually comes gradually. Government policies are mostly nudges at best.
I found it interesting that the government is positioning the EIPSB as part of its push to provide flexibility that helps women participate and earn more equally in the workplace — that's a rather narrow way to look at a policy that makes it easier for fathers to take parental leave. And I really don't think the EISPB will make much difference as a women's workplace equity initiative. The flexibility that would really help women participate and earn more equally in the work force includes things like mandating flexible hours and better (affordable) child care options.
Five weeks at home won't instantly change dads into experts, but it's a start.
However, in terms of more gender equity on the home front and more fatherly involvement in parenting, the EIPSB is a good nudge. Here are five reasons why.
Men gain a better appreciation of motherhood
For years I have believed that one of the key (and seldom-discussed) relationship challenges of early parenthood is that fathers often don't really have a grip on the enormity of the new mother's workload, and later, the mother's workload in general. Five weeks at home won't instantly change dads into experts, but it's a start.
It sends a message that child care is something guys do
In spite of the increasing involvement of many dads in child care, deep down, many people (women as well as men) still see child care primarily as women's work. The EISPB nudges fathers (and others) to see child care as a more of a main thing men do, as opposed something they do to "help out" or be a good guy.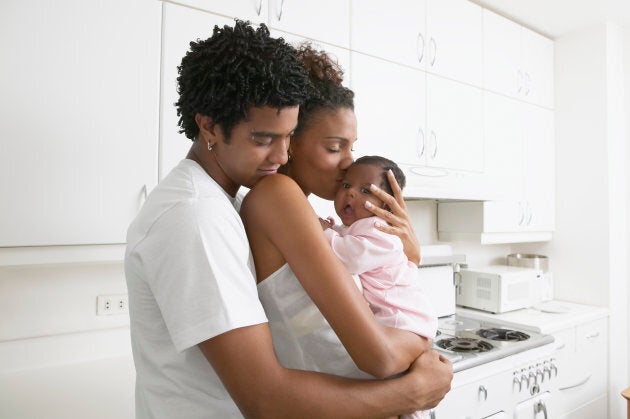 More dads at home in the early days of a child's life
New moms need a lot of support and help after a baby is born. Traditionally they got this from other women. But female friends and relatives are less available now as more women work outside the home. Dads are ostensibly ones to fill some of that gap. This potential benefit could be greatly enhanced with some education and health promotion around the support new mothers need and how fathers can fill that role.
It will be easier for men to get time off after a baby is born
Many men take time off after a birth now. The EIPSB makes the idea more normalized, as opposed to a sort of perk. That should reduce the need for men to have to negotiate this "time off" with less enlightened employers.
Moms don't have to take a shorter maternity leave
Canadian parents can both take parental leave through Employment Insurance, but they draw from a shared pool of benefits ranging from 35 to 61 weeks. A Canadian study from about 10 years ago suggested that both fathers and mothers tended to see parental leave as "hers." In interviews with families where dads took parental leave, women often said things like, "I gave him some of my leave." Likewise, dads often said, "She gave me some of her leave."
Mothers, quite understandably, may want to max out their mat leave. The EISPB helps them do that, while still allowing their partners to be home for a few weeks. In fact, the new policy "rewards" families with an extra five weeks for moms when a partner takes their five weeks.
So bring on the Daddy Days — er, the Employment Insurance Parental Sharing Benefit. It will be interesting to see how it plays out. I can't see any downsides, except possibly a bit of hassle for employers. But employers already figured out how to navigate maternity leaves. Figuring out this new type of parental leave should be easier, especially if they adopt the idea that Dad taking time off after a birth is normal and expected.
Have you been affected personally by this or another issue? Share your story on HuffPost Canada blogs. We feature the best of Canadian opinion and perspectives. Find out how to contribute here.