Bravo to Sharon Stone for not succumbing to the surgeon's knife!
The 55-year-old babe is one of the few actresses in Hollywood above the age of 50 who has not had plastic surgery (ahem, Nicole Kidman, Goldie Hawn and Ellen Barkin) but that doesn't mean that she doesn't feel the pressure to mess with her face.
"I can't tell you how many doctors try to sell me a facelift. I've even gone as far as having someone talk me into it, but when I went over and looked at pictures of myself, I thought, what are they going to lift!

Yes, I have come close - but frankly, I think that in the art of aging well there's this sexuality to having those imperfections. It's sensual."
Stone, who looks hotter than ever in the New You photo shoot, joins fellow actresses Helen Mirren, Meryl Streep, Emma Thompson, Sigourney Weaver Glenn Close and Susan Sarandon who have left their faces alone and have never looked better.
Do you think women over 50 should get plastic surgery?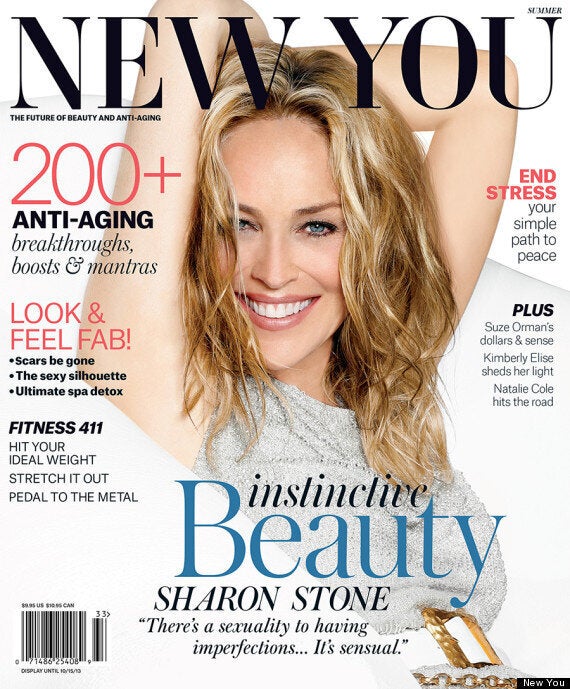 We love our ladies over 50:
Celebrity Bikini Bodies Over 50