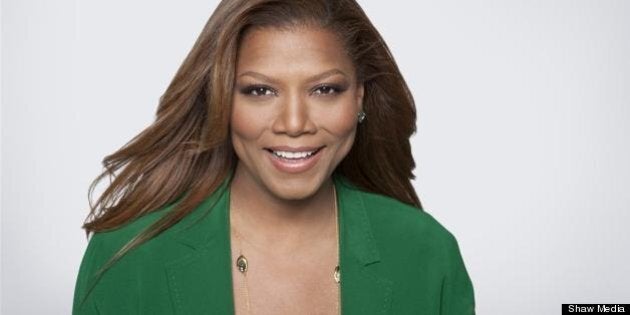 Well, well, well, look who's come out to play.
Shaw Media is not only welcoming some legendary characters (Dracula, Ichabod Crane, Blackbeard, Bonnie and Clyde) to its slate, but there are also some old favourites who we can't wait to see back on the small screen.
While ten of the shows you loved most are returning (you know the ones), Global is bringing in some fresh meat, adding 11 new dramas, seven comedies and an awesome new daytime series -- "The Queen Latifah Show," baby! -- to the mix. It sounds like a lot but, really, it's not too earth-shattering.
The network's Sunday night lineup remains the same, with the exception of "We Are Men," which will air on Mondays on CBS but Global has thrown it in at 7:30 before its animated lineup starts. (If anything deserves a "Why bother?" ... but I digress.) As for Tuesdays, "NCIS" and "NCIS: LA" maintain their stranglehold on the night but "Parenthood" is out and "Chicago Fire" is in to finish the night strong.
Speaking of "Parenthood," my favourite family drama moves to Fridays, as does former Monday-night hit "Hawaii Five-0," a move which series star Daniel Dae Kim is of two minds about. "I'd love the show to be seen by as many eyes as possible and traditionally Friday night is not a high-viewership night. On the other hand, I'm trusting our core audience to follow us and I think it might help with the longevity of the show." "Dracula," starring Jonathan Rhys-Meyers, caps off the night, making Global's Friday a mixed bag, but it could work.
In its 79th timeslot change, Fox's perennial punching bag "Bones" kicks off Mondays (but then moves -- again -- to Thursdays when "Glee" goes on hiatus until its spring return), followed by creepy "Sleepy Hollow" (I wasn't joking, Ichabod Crane is heading to TV). And James Spader is also back and freaky as ever on "The Blacklist" -- trust me, Raymond Reddington is a lot scarier than Alan Shore ever was. In fact, Red might even be more frightening than the headless horseman (think Hannibal Lecter, shudder).
Article Continues After Slideshow!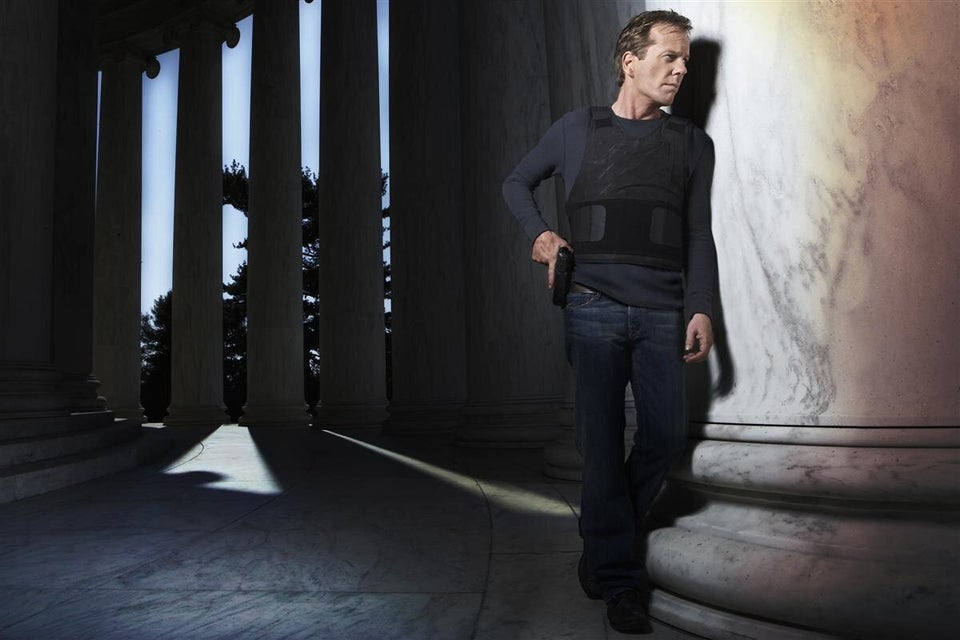 Global TV: Fall 2013-14
Forget President Elias Martinez. Blair Underwood returns to the small screen on "Ironside," a reimagining of the 1967 show of the same name. "It was such a popular series, it ran for eight years, but really the only elements we've taken are his name, the fact that he's a detective, and, of course, that he's in a wheelchair." Aside from new characters and the relative newness of the chair, viewers will be seeing a lot of flashbacks of Ironside pre-accident. Spencer Grammer seems a bit off as far as casting goes, but Underwood's charisma more than makes up for it.
Another TV favourite, Canada's own Michael J. Fox is back -- and not just on "The Good Wife" (though hopefully we haven't seen the last of Louis Canning). "Michael J. Fox Show" is inspired by the actor himself, and centres on a beloved news anchor who returns to work after being diagnosed wth Parkinson's disease. OK, it doesn't sound funny, but, boy, is it ever.
But the show I think might be the funniest of all the sitcoms is "The Millers," which stars Will Arnett, Margo Martindale and Beau Bridges. I've been wrong before (I didn't think "Chicago Fire" had a chance, cough, cough), but this one was easily one of the best of the bunch. "The Millers" also co-stars Michael Rappaport (one of my all-time favourites) and Mary Elizabeth Ellis, who I loved on "Perfect Couples." She played Amy on the defunct show, and her partner on the sitcom was Vance, played by another of my favourites, David Walton, which leads me to...
... "About a Boy." Hands down, my favourite pilot of the season, though we'll have to wait for its midseason debut. Maybe I'm biased because I love the movie, but it totally lives up to it. This is yet another opportunity for Walton to shine. The difference here is that people will actually get a chance to see it happen. Creator Jason Katims ("Parenthood," "Friday Night Lights") is officially my hero.
As for what else premieres midseason, "Almost Human" debuts in November in "Bones'" timeslot, while John Malkovich fills the boots of another legendary character, Blackbeard, on "Crossbones." And last, but certainly not least, he's baaaaaaaaaaaa-ack. Jack Bauer -- and Kiefer Sutherland, of course -- returns in Spring 2014 on "24: Live Another Day." This time, however, the 24 hours will be told in 12 episodes). Whatever. I can't wait. (See Global TV's full schedule below.)
But that's not all Shaw has to offer. Hellllllooooo -- Showcase, Lifetime, Food, Slice and History (just to name a handful) also have some wonderful shows. For Showcase, look for the returns of "Lost Girl," "Continuum," "Defiance," "Copper" and "Beauty and the Beast." New fall series "King & Maxwell" stars Rebecca Romijn and Jon Tenney as two private investigators based on bestselling author David Baldacci's popular characters. And look for the 2014 premiere of "Helix," a thriller which sounds like "Outbreak" and "Contagion" rolled into one.
It was a year ago that Lifetime debuted in Canada and while Lindsay Lohan didn't make the impact she wanted to in "Liz & Dick," Jennifer Love Hewitt and her boobs did, and she, the girls and "The Client List" will be back as well as more "Drop Dead Diva," "Double Divas" and that awful woman in "Abby's Ultimate Dance Competition." New this fall is "Witches of East End" (based on Melissa de la Cruz's bestseller), which sounds like a guilty pleasure following in the footsteps of this summer's expected hit, "Devious Maids." By this time, next year, Lifetime will be considered a serious contender, thanks to the Marc Cherry series. Mark my words.
Over at Food Network Canada, Guy Fieri and Rachael Ray are back, but this time, they've got a team of kids to pit against one another on "Guy & Rachael's Kids Cook-Off." It looks like competition is the name of the game with "Cutthroat Kitchen" (which tests how fars chefs will go to win), "Food Court Wars" (two teams of food entrepreneurs battle to win a food court restaurant), and "Restaurant Express" (eight aspiring restaurateurs see if they have what it takes to run their own eatery). But it's "Chopped Canada" that has me licking my chops. Hosted by Mr. Tori Spelling himself, Dean McDermott (winner of Season 2's "Rachael vs. Guy's Celebrity Cook-Off"), it's just like the U.S. version but with some Canadian ingredients (bacon!) -- and talent -- to make it that much greater. According to McDermott, we can look forward to the judging styles of Chefs Chuck Hughes, Michael Smith, Lynn Crawford, Roger Mooking and Susur Lee, just to name a few. Like McDermott, "Chopped" is one of my favourite shows, so I'm salivating for it.
While many of you are looking forward to the much-anticipated returns of favourites "Vikings" and "Hatfields & McCoys," for me, I believe it's "Bonnie and Clyde" and its crazy-talented cast (Emile Hirsch, Holliday Grainger, William Hurt and Holly Hunter) that will give History (and Lifetime, which will also air it) record numbers.
Slice has confirmed that "The Real Housewives of Vancouver" is on hiatus for a season, but if it's reality drama you want, then reality drama you will get with a second instalment of "Big Brother Canada." My favourite upcoming show on Slice, however, is "In the Thicke of It," which centres on Alan Thicke, his younger, fiery wife, Tanya, and their kids, teenager Carter, singer Robin and Brennan, who runs a marijuana dispensary. Because, of course. Thicke is calling the show a reality comedy, aiming for it to be "a real-life 'Modern Family,'" and "somewhere between Larry David and the Kardashians. That's our goal, is to have some fun with real life and to embellish it a little bit with plot." I cannot wait until this premieres this winter.
Global TV's Fall 2013 Schedule
9:00 p.m. "Sleepy Hollow"
10:00 p.m. "The Blacklist"
10:00 p.m. "Chicago Fire"
9:00 p.m. "Sean Saves the World"
9:30 p.m. "Michael J. Fox Show"
8:00 p.m. "Welcome to The Family"
9:00 p.m. "Hawaii Five-0"
10:00 p.m. "Walk the Walk"
8:30 p.m. "Bob's Burgers"
10:00 p.m. "The Good Wife"