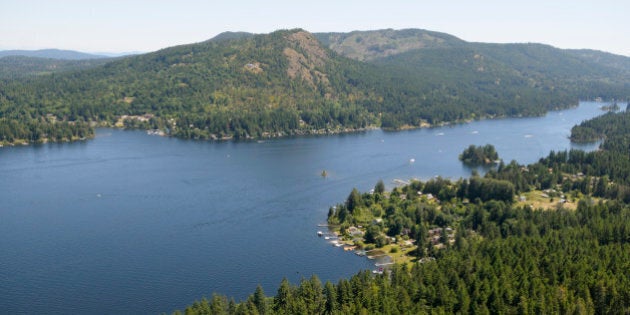 For anyone who has been paying attention to the situation unfolding in Shawnigan or happened to catch the W5 story, you might be asking yourself a few questions:
Could our B.C. government really approve a contaminated dump site directly uphill from a community's drinking water source?
Can a site in such a delicate area really hold five million tonnes (100,000 tonnes a year, for 50 years) of contaminated soil safely without affecting the nearby streams or lake?
The answers to these questions really depend on who you ask. An expert for the company hired to complete the assessment of the site says it's perfectly safe, and all measures are being taken that will ensure no contamination of drinking water will occur.
On the other hand at least nine experts have testified expressing concern over the location and questioning whether having a dump site above a lake and water source was a good idea.
Although some of us may just now be hearing of the situation in Shawnigan, the fact is this fight has been going on for four years. Recent estimates show that the Shawnigan community has spent close to $1 million fighting this contaminated dump site, which is quite the feat for a community of around 12,000.
How many disasters have to happen and how much of our land and drinking water has to be contaminated or destroyed before we finally see any action from our government?
Shawnigan residents have fundraised endlessly holding beers and burgers, bottle drives, silent auctions and even have an ongoing online donation fund set up.
Other residents have essentially put their lives on hold to fight for their water and environment, others have been arrested for protesting at the site.
While the debate on what's safe and what isn't rages on, I find myself asking why a community has to sacrifice so much to protect our environment.
Regardless of which expert says what, it is very clear that almost the entire Shawnigan community -- or least a large majority of it -- are against this dump site. When a community of 12,000 can get 15,000 signatures on a petition against the dumping, that speaks volumes to the community's wishes.
Should a community not have at least some say on what is being dumped in their backyard?
The common thread among these issues seems to be a lack of protection from our government. Our minister of environment has been pretty much mute on all these environmental travesties unless she is being forced into making a comment, and then it's simply deflection about how it isn't the government's fault. I've never seen her take a stand against any environmental issue in this province -- of which there are plenty to choose from.
When facing pressure to revoke the permit for the Shawnigan dump site, Mark Polak's defence is often that the water is perfectly fine, or that current test results show no reason for alarm. But why do we have to wait till there is a problem or contamination before taking action?
Do we not live in a society that is educated enough to take evidence, past experiences and expert advice and try to look at what could happen in the future and not just what is happening right now?
In my opinion the job description of minister of environment should be to protect our environment, to take preventative measures and to not simply wait until something happens -- which, by then, is often too late.
How many disasters have to happen and how much of our land and drinking water has to be contaminated or destroyed before we finally see any action from our government?
If the water in Shawnigan does become contaminated, do you think that the community will be reimbursed the million dollars they have paid to try and protect their water? Do you think our government will take any responsibility for issuing the permit or even apologize to the community? Highly doubtful.
For now it is left up to the citizens to fight for the environment, a sad state of affairs in a province as beautiful and diverse as ours. A province known for its breathtaking mountains, lakes, rivers and scenery should be treasured, valued and protected.
Unfortunately under the B.C. Liberals everything seems to have a price tag, and the only thing worth protecting is corporations and profits.
Follow HuffPost Canada Blogs on Facebook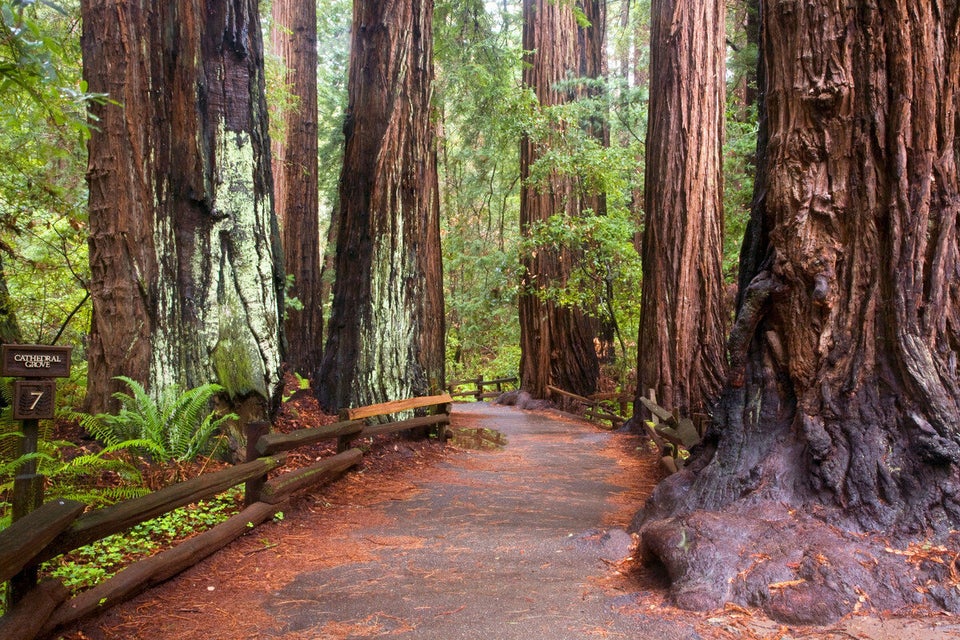 Natural Wonders Of British Columbia