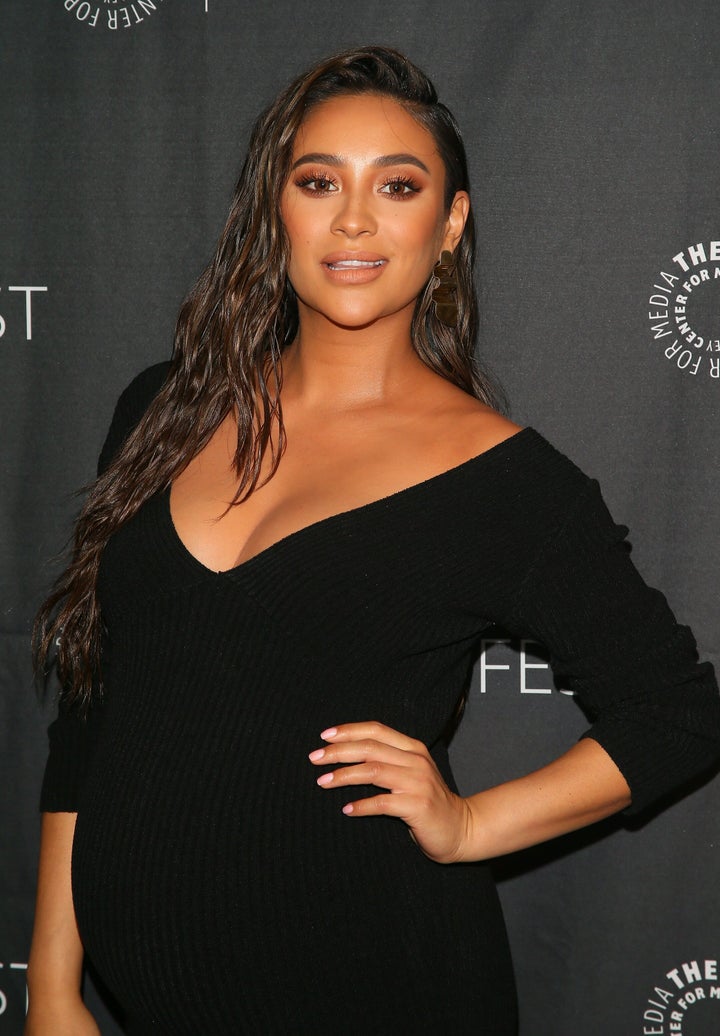 Sorry, mom-shamers: recently having a baby didn't stop Shay Mitchell from having a good time at Drake's birthday and it certainly isn't enough to knock her hustle.
The new mom gave fans a sneak peak of the newest addition to her family in an Instagram video, along with a sweeping view of where she'll be keeping on top of her professional duties, as well as keeping a watchful eye on her baby.
"Well, welcome to my office. Yep, slash my bed," the Canadian celebrity said dryly in an Instagram story taken from her bed, chuckling as she panned from her dozing newborn daughter to her laptop.
Maternity leave was never on the table for Mitchell, who said in September that she had no plans to stop working once her child arrived.
"My entire team knows that there's no maternity leave for me," she told People. "I do a lot of my work on my phone and I have another company that I run. I love what I do, so for me it doesn't feel like work."
Mitchell and partner Matte Babel welcomed their daughter earlier this month, after Mitchell endured over 30 hours of labour.
"The past nine months has been more than I ever imagined," she wrote in the description of a vlog about her delivery. "Pregnancy has been one of the most exciting, challenging and physically demanding things I've ever done."
WATCH: Shay Mitchell gives birth to a baby girl. Story continues below.
The Mississauga, Ont.-born star of "Pretty Little Liars" and "You" announced her daughter's arrival in a touching photo showing the pair holding hands. The mother and daughter duo will have plenty of time for more sweet moments, if Mitchell's "office" setup is anything to go by.
Popular in the Community