While us mere mortals are shivering in the chilly Canadian tundra, celebrities are perfecting their winter break style (and their tans) in exotic and sunny locations.
Case in point, Canadian actress Shay Mitchell, who's been vacationing in Bali and wearing the perfect go-to beach outfits: namely, bikinis.
The "Pretty Little Liars" star posted some photos to her Instagram page this week, including a snap of her rocking a neon orange bikini and her signature sunnies.
The 27-year-old Maxim cover girl also flaunted her gorgeous figure in a sexy Issa de' mar one-piece that revealed her bum. Naturally, the funny gal had to make a little joke about it on Instagram with the caption, "Beach bum... no pun intended."
Oh yeah, she also looked fantastic in a teeny tiny pink bikini:
Will someone invite us to one of these fabulous trips? Anyone? Shay—call us!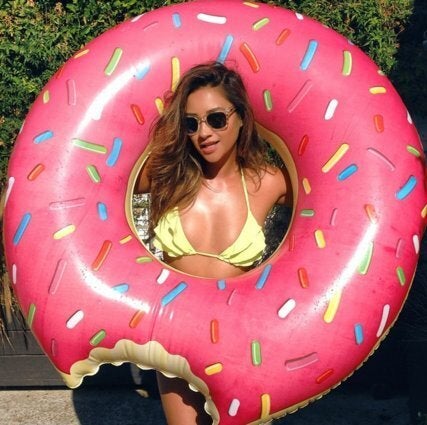 Shay Mitchell's Hottest Instagram Pics
Popular in the Community