Canadian Shay Mitchell said it felt "so good to be home" at the iHeartRadio MMVAs in Toronto on Sunday, not once, but twice while on stage.
When the "Pretty Little Liars" star — who was born in Mississauga, Ont. — took the stage to present, she was asked by iHeartRadio MMVAs co-host and etalk reporter Liz Trinnear what it was like to star opposite Nick Jonas in his steamy music video for "Under You." The 29-year-old gave kudos to the short film's "director and lighting crew and makeup and hair" before referencing how "excited" she was to return to her hometown before reading out who won the iHeartRadio International Artist of the Year trophy.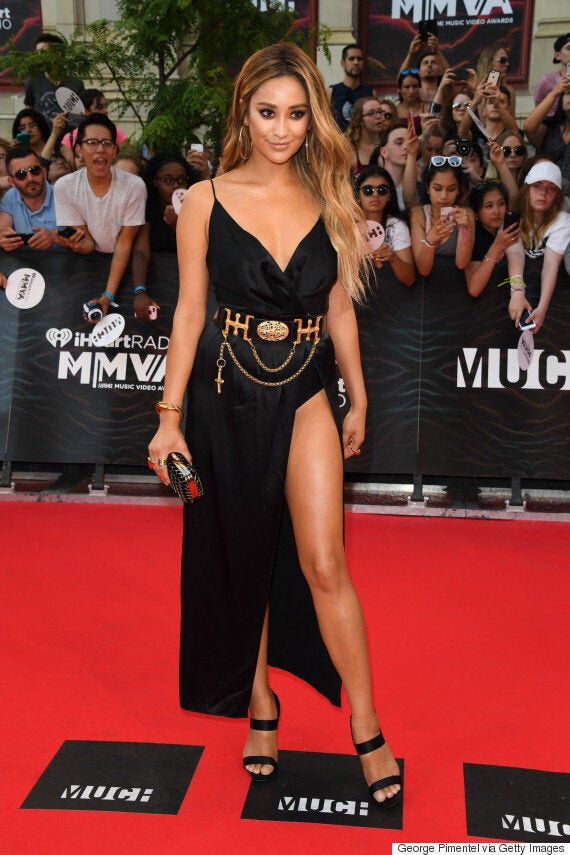 Shay Mitchell on the 2016 iHeartRADIO MuchMusic Video Awards red carpet in Toronto on June 19, 2016. (Photo: George Pimentel/WireImage)
Then Mitchell used her platform to wave a flag for Canada's creative prowess.
"And I really try to convey this is a place where you can be who you want to be and love who you want to love," said Mitchell, commending Canada's culture of acceptance.
Mitchell, who is rocking newly-golden locks, opted to wear a black silk Olcay Gulsen dress with a thigh-high slit and gold rosary waist belt to the awards show. She walked the red carpet with co-star Ashley Benson by her side.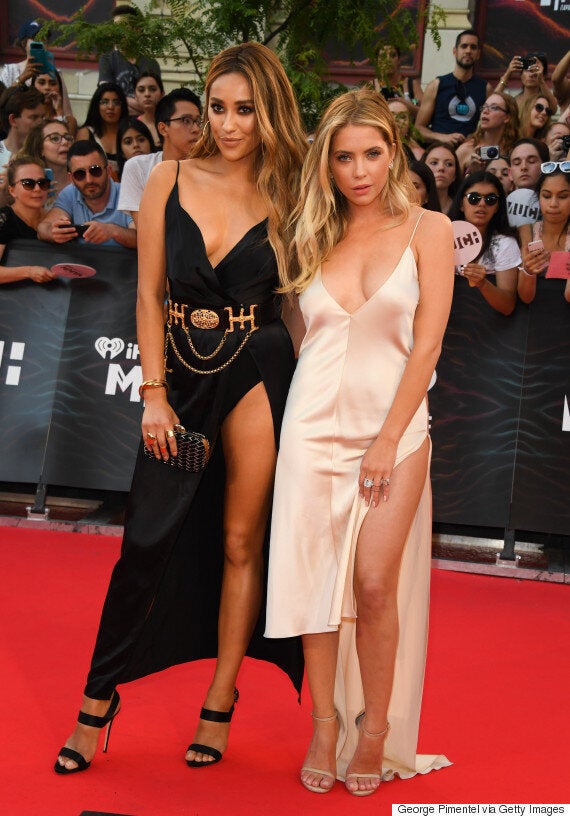 Shay Mitchell (L) and Ashley Benson at the 2016 iHeartRADIO MuchMusic Video Awards (Photo: George Pimentel/WireImage)
The two complemented each others' looks with ebony and ivory-hued gowns, and their fellow "Pretty Little Liars" colleague Lucy Hale was also in attendance for what Much calls Canada's "Biggest Block Party."
Sounds about right. Welcome home, Shay.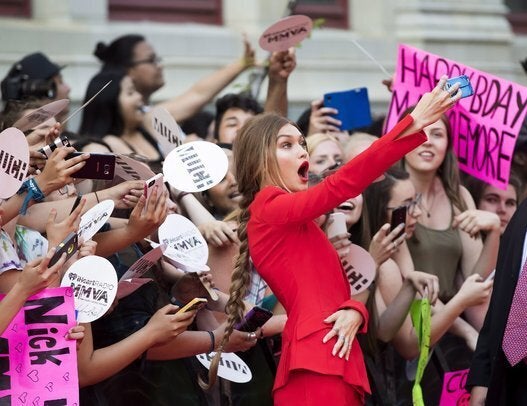 iHeartRadio MMVAs 2016 Red Carpet Photos