Saskatchewan Roughriders middle linebacker Shea Emry says the toughest battle he ever faced was off the field.
Emry, a Grey Cup champion and an eight-year CFL veteran, tells The Huffington Post Canada that being sidelined with a concussion in 2011 forced him to deal with trials from his past, including surviving abuse as a young child.
He battled with depression and the issue was only amplified because of the "social rules" surrounding men and athletes that make them feel the need to be strong, masculine and hard, he says.
Known for his bravado on the football field, the B.C. native is taking his bravery outside of the game. In 2012, he founded the adventure program Wellmen, which encourages men to become more "hu-manly." It aims to unmask masculinity and build a more balanced life for young men who struggle with mental illness.
"The prevailing perception of masculinity, as well as the social conditioning pertaining to it, are inherently restrictive to the evolution of men, and perpetuate the predominant stigmatization of mental illness," Emry explains on the program's website.
Watch the video above to see the full interview.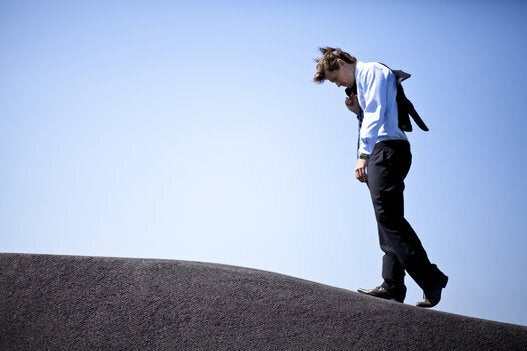 Worst Habits For Mental Health