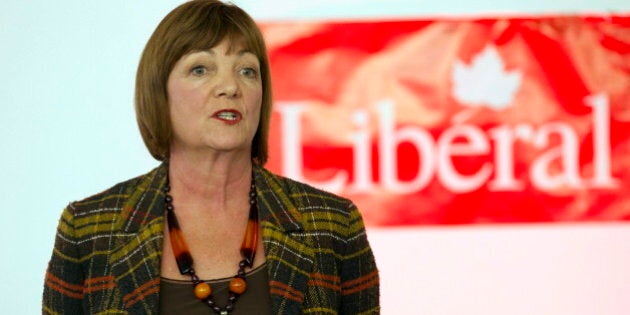 Former deputy prime minister Sheila Copps says she was sexually assaulted as a young politician and raped by someone she dated more than 30 years ago.
She wrote that during her first year as an Ontario member of provincial Parliament, she was on a parliamentary tour studying violence against women when another MPP attacked her after stepping off a hotel elevator.
"I pushed back on my assailant, kicking him where it hurts, when he tried to force me up against a wall and kiss me," she wrote.
Copps — who was 28 at the time — says she never reported the incident, calling it a "personal misjudgment."
The former Liberal MP later told The Canadian Press' Joan Bryden that her assailant was a Conservative colleague.
"He literally jumped me and pushed me up against the wall and tried to start kissing me and fondling my breasts," she said. But after she handled things with a knee he "never came near me again." At the time, she was one of only six women in Ontario's legislature.
Near the end of The Hill Times piece, Copps says she was raped by "someone I knew." She later told The Canadian Press she was dating the man at the time.
"I expect my experience is not that different from many? More than 30 years ago, I went to the police. I was informed that a conviction was impossible. Police merely paid a visit to the culprit warning him to keep his distance," she wrote.
The confessions come shortly after Copps was criticized for defending former CBC host Jian Ghomeshi, who is facing multiple allegations of assault and sexual harassment.
After The Toronto Star published a story in which several women accused Ghomeshi of violence, Copps tweeted on Oct. 30 that "the state (and the CBC) have no place in the bedrooms of the nation," and urged him to "stand tall." Copps received significant blowback online, including a response from Rehtaeh Parsons' father Glen Canning.
Since that first Star story, more women and one man have come forward with detailed allegations that Ghomeshi was violent towards them or harassed them.
In her Hill Times column, Copps called her initial support of Ghomeshi's claim that his sexual encounters were consensual a "grievous personal lapse in judgement."
"I should never have weighed on an issue as sensitive as that without taking the time to hear the other side of the story," she wrote. "Obviously, the CBC believed it had sufficient evidence to terminate the contract of an iconic superstar."
Copps shared a link to her post on Twitter Monday morning.
Copps told CP she empathizes with the reluctance of the NDP MPs to divulge details of the alleged inappropriate conduct of Liberal MPs Scott Andrews and Massimo Pacetti. But she agrees with Liberal Leader Justin Trudeau's decision to suspend the MPs pending an investigation by the multi-party board of internal economy.
The NDP has accused Trudeau of "re-victimizing" the women by calling a press conference to suspend Andrews and Pacetti without first informing the alleged victims or NDP Leader Thomas Mulcair.
Copps says that because an NDP MP complained directly to him, Trudeau had to take action.
"It's not fair to suggest that he should be the recipient of the information and then do nothing about it," she said.
Copps, 61, was an MPP for Hamilton Centre from 1981 to 1984 before making the jump to federal politics. She was an MP from 1984 to 2004, serving at different points as minister of the environment, multiculturalism and citizenship, and heritage. She ran for Liberal leader in 2003.
In 1987, Copps became the first MP to give birth while in office. She also became the first woman to be named deputy prime minister of Canada after the Liberals won government in 1993.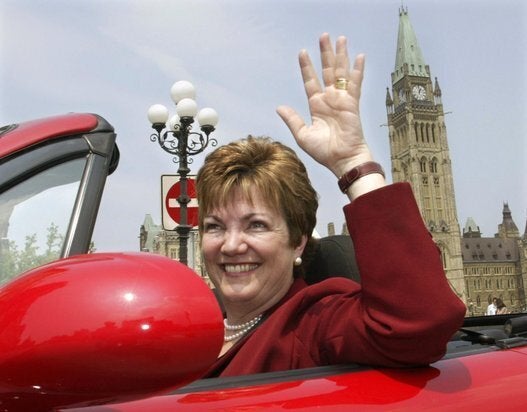 In Pictures: Sheila Copps

With files from The Canadian Press