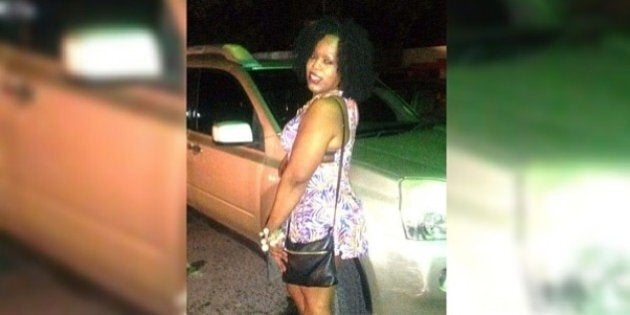 I still remember the day I stepped into the IT Room at my secondary school and introduced myself to the teacher, Sherese -- then Washington -- Bramble. As a lesbian teen, I knew we shared rainbow flags. Years later, I get the opportunity to interview Sherese who is living her truth on the Caribbean island of Antigua and Barbuda.
Sherese: "I was born Washington Emanuel Bramble to Rosalind and Thomas Bramble on April 5, 1980. I later transitioned to Sherese! Many people find me confusing. I have a strong personality which many find aggressive so guys often get the impression that I do role reversals. I don't. It's just natural for me to be the girl in my relationship. I have taken drugs to enhance my body, so the men I get involved with see me as a girl and refer to me as a girl. I hate it when people call me gay. I am not. I love straight guys. I see myself as a straight woman in a relationship with a heterosexual man."
Me: "What is the trans community like in the Caribbean?"
Sherese: "I hear people in the Caribbean using the term 'transgender' a lot now. Growing up, we didn't even know what the term meant. Here, in Antigua they call members of the LGBT community all sorts of derogatory words, like 'Antiman,' and we have also adopted many new, more offensive names from our Jamaican neighbours who have an entire dictionary of names for this group, which include, 'battyboy,' 'pussy hole,' 'fish.' Antiguans have a lot of gays, but very few transgenders."
Me: "What was life like growing up?"
Sherese: "As a child I always liked little girl things. I loved story books and fairytales filled with princesses and mermaids. I loved to play with dolls and my mother got a lot of verbal abuse because of this, but from an early age my mother seemed to be comfortable with the person I was. In my adolescent years, I started having feelings for boys. I used to sneak into a local newsstand and look at gay porn magazines. People told me that I was a homosexual, but I didn't quite feel that this description fit me. I wanted to be a woman in a heterosexual relationship."
Me: "At what point did you come out?"
Sherese: "Growing up I used to try on my sister's clothes. I never used to wear them outside, but I felt so natural and comfortable in women's clothing. As the years passed I went out in female clothing occasionally. I began to transition in my mid-twenties. My body was changing, I was putting on weight and growing breasts. I used to put on my two-piece and my wig and go on Fort James beach. There I met this guy that started it all for me. He saw me and thought I was a real girl and pursued me. This was my first relationship as a trans-woman."
Me: "What do you want people to know about members of the Transgender community?"
Sherese: "In Antigua, workplaces do not acknowledge an individual's right to identify as the gender of his or her choice. Schools do not acknowledge the gender identity of transgender students. I know of a young lady who attends a local secondary school. Everything about her says trans man. Yet, this child is degraded and forced to wear a dress in school. Public restrooms do not even make accommodations for transgenders. If trans women use male restrooms, they may be abused sexually or otherwise, and if they use female bathrooms they can be arrested."
Me: "How bad is transphobia in the society?"
Sherese: "We have never really had a murder of a trans person in Antigua. However, recently a trans woman was blinded in one eye after a policeman gun-butted her. The officer was never punished and officials have swept it under the carpet. Transphobia has ingrained itself subtly in the entire system across many Caribbean countries. Magistrates do not impose harsh enough penalties on people who commit hate crimes against trans people. We don't even have hate crime laws here on our books. There was one incident where a trans woman was attacked with a large stone and received a deep laceration to the forehead. The magistrate fined the offender EC$200, or $100 Canadian. To add insult to injury she warned the trans woman to keep out of trouble, instead of warning the offender."
Me: "Was there ever a really low point in your life?"
Sherese: "For all my adult life I have worked for the Ministry of Education, first as a teacher, and then in other capacities. In the initial stages of my transition, my bosses tried everything to get rid of me. I really had to stand my ground until they just sort of accepted what they couldn't change."
Me: "The attack on trans women, especially in the black community, is alarming. What are your thoughts on this?"
Sherese: "The sad reality is that these murders will never end completely. This is why governments must institute hate crime laws and ensure that those who attack transgender people are punished to the full extent of the law. This, I believe, will be a great deterrent."
Me: "What do you think needs to happen for the Caribbean LGBT community to exist without persecution?"
Sherese: "I believe that Caribbean governments will need some coercion from powerful nations such as the U.S., U.K. and Canada, as well as from organizations such as the United Nations for them to take the bold step to implement laws to fight discrimination. These bodies may have to threaten sanctions, and maybe even place advisories on the nations and prevent tourists from visiting Caribbean countries that do not comply. In the end, they would have to make a choice: discriminate against members of the LGBT community and have your economies ruined, or end discrimination and have prosperous economies."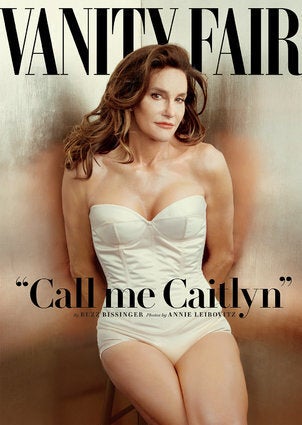 Iconic Transgender Moments
Popular in the Community