Sheroes Hangout is celebrating its second anniversary, a milestone for a little cafe that has made a big difference for empowering victims of gender-based violence.
The cafe is located in the Indian city of Agra, just blocks from the Taj Mahal, and it's run entirely by female acid attack survivors.
"We cannot kill our quest for happiness, our dreams. Now we have come out as fighters, not as victims," Laxmi Agarwal told VOA News.
Agarwal was attacked with acid when she was 16 by a stalker after she refused his proposal, according to The Indian Express.
Now, she's an advocate for Stop Acid Attacks, the non-profit organization that opened Sheroes in 2014.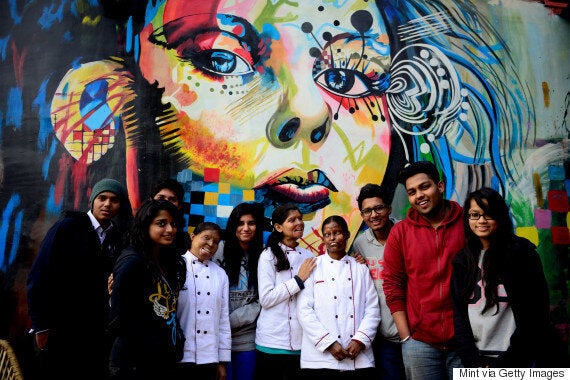 Survivors of acid violence run Sheroes Hangout in Agra, India. (Photo: Pradeep Gaur/Mint via Getty Images)
The cafe aims to foster confidence in women who have survived the devastating attacks. It serves food, but also sells crafts and artwork by its employees, and has a library and gathering space for performances.
Pictures of the women's faces cover the walls, as do their handprints.
According to Acid Survivors International, thousands of women are attacked with acid around the world each year.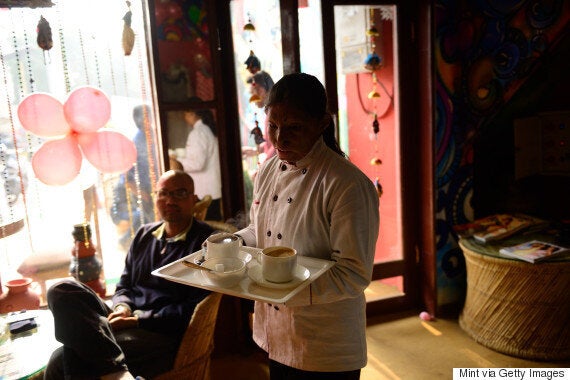 Sheroes cafe was founded by non-profit Stop Acid Attacks in December 2014. (Photo: Pradeep Gaur/Mint via Getty
And that number could even be higher.
"There are many unreported cases of acid attacks where victims die, especially in rural areas. Sometimes people try to hide information if the attacker was the husband or a family member of the victim,'' Pragya Prasun, an acid attack survivor and activist, told DW.
The attacks can come from family disputes, jealousy, sex crimes or even cases mistaken identity.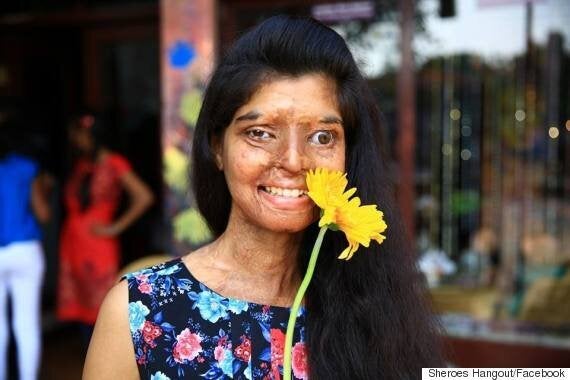 Ritu Saini, one of the cafe's employees and an acid attack survivor, smiles outside the cafe. (Photo: Sheroes Hangout/Facebook)
Twenty-year-old Ritu Sainu, an employee at the cafe, faced 10 reconstructive surgeries after she rejected a romantic advance from her cousin, eventually losing one of her eyes.
"Before Sheroes, I used to cover my face," she told the Wall Street Journal.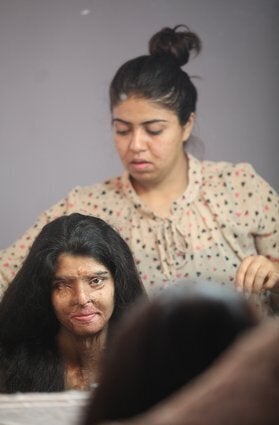 Acid Attack Victims In Powerful Photoshoot