Fentanyl doesn't only kill addicts. That's what one Alberta mom wants the public to know after her son overdosed and died.
"My son was not an addict, he made a mistake that cost him his life," she wrote.
Michael Kent died on March 21. He was 22 years old, according to his obituary.
Opioids like fentanyl are killing unprecedented numbers of people across Canada. Alberta saw 51 deaths related to the drug in the first six weeks of 2017. Calgary's police chief said recently that three to four people die every day from opioid overdoses in the province.
But while toxicology reports have not yet come back on Michael's death, Kent told CBC News, doctors told her that he likely overdosed on fentanyl.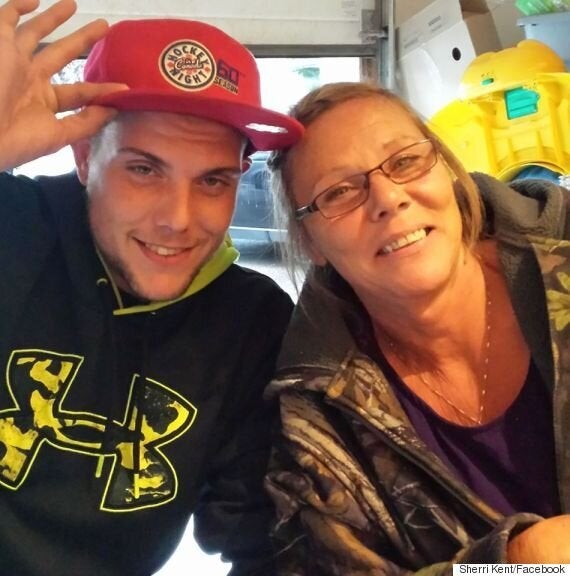 He met up with a man in Kelowna last month who told him he had some strong heroin, she told CBC.
They took the drugs in a store bathroom, but Michael overdosed and the other man left, scared. When he returned 20 minutes later to tell the store owners to unlock the bathroom door, Michael was already blue in the lips. He was put on life support and died a week later in hospital.
"Michael was larger than life and giving to a fault," read his obituary.
His mom wrote on Facebook that she thinks there is no way for parents to protect their children other than to warn them of the dangers of drug use.
"I've lost my son to this horrible tragedy and want to make parents aware that it can happen to anyone who decides to touch anything that can be snorted up your nose," she wrote.