We came across a design proposal for a shipping container hotel by a Hong Kong-based company. Can you imagine one like it in Vancouver's cityscape?
The HIVE-INN, designed by architects at OVA Studio, is made of recycled shipping containers that can be taken in and out of the structure depending on the hotel's needs at the time, states a press release.
Picture a huge game of Jenga, but hopefully, sturdier.
Story continues below slideshow: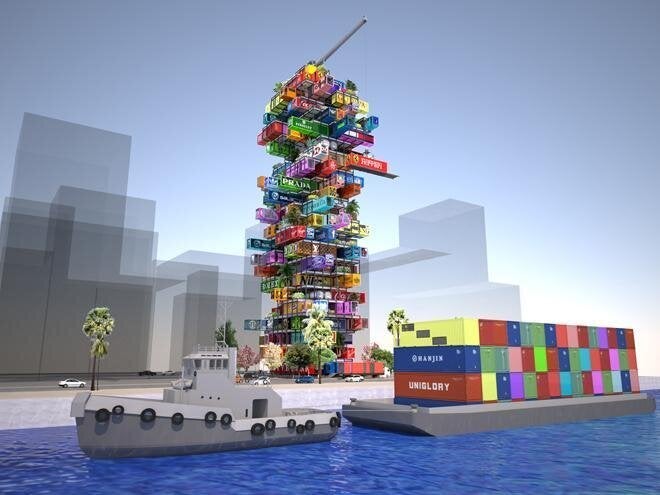 'Jenga' Shipping Container Hotel
HIVE-INN wouldn't just be a hotel, though. The company also suggests that the containers could be used as disaster housing, small or home offices, or serviced apartments.
This means that, in theory, if HIVE-INN structures were located all over the world, you could take your apartment or office with you to a different city. Whoa.
There could even be marketing opportunities, as each individual shipping container could be sponsored by major brands for a specific period of time, and then swapped out for a different company later.
The design was developed for the Radical Innovation Award 2014, which searches for the next big hotel concept. Alas, HIVE-INN was not selected to move on to the second round.
Like this article? Follow our Facebook page

Or follow us on Twitter
Popular in the Community