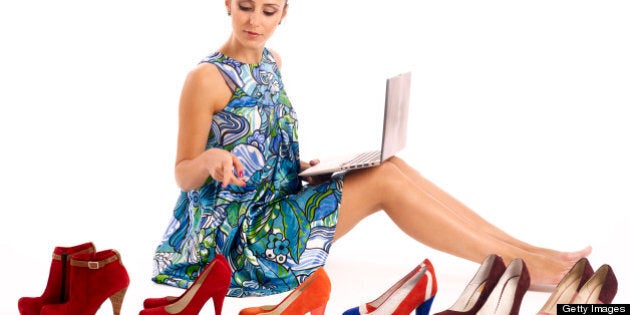 As a Canadian, there's an unfortunate reality that we are forced to accept: sometimes, we get the short end of the stick.
We are used to being excluded from contests, not being able to see our favourite touring artist, enjoying a fraction of the Netflix movies that our American neighbours have access to, crossing borders to get our favourite food or brands, and feeling disappointed when we find out that a website won't ship to our glorious country.
But times are changing, and major brands, companies, and stores are considering their Canadian customers.
Since part one of this two part article launched, three major labels have introduced Canadian-friendly websites, meaning more choices for Canadians when it comes to online shopping. Catch up by reading part one, and bookmark some of the latest and greatest websites that ship to Canada.
Shopbop -- A favourite among designer label fans, Shopbop offers a comprehensive collection of quality items all in on place. Shop their 70 per cent off section for some of the best deals on designer labels, and take advantage of their free international express shipping. Pay duty upfront or upon delivery, depending which shipping option you choose.
Gilt Groupe -- This flash sale website offers instant access to designer labels at up to 60 per cent off. A similar concept to Beyond the Rack, Guilt charges a flat shipping rate of $20. Membership is free, but act quickly if you find something that catches your eye; quantities are limited and sales only last a few days.
Zara -- One of the more recent Canadian-friendly websites, Zara Canada launched in March 2013. Ship your order to any Canadian Zara store for pick-up free of charge, to any Canadian address for just $5, or express for just $10. Change your mind once it arrives at our door? Return the unworn item to a Canadian Zara store within one month for an easy refund.
eLUXE -- One of the few luxury fashion websites based in Canada, eLUXE describes themselves as a marriage between magazine and merchandise. Their Ask a Stylist section offers custom advice and styling tips, and all products are shipped from within Canada, which means no surprise duty charges or taxes.
LOFT -- In early 2013, the accessible, trendy, and youthful sister-label to Ann Taylor started shipping to over 100 countries, including Canada. The brand offers everything from work staples to weekend wear, and includes duties in the final purchase price.
The Outnet -- Brought to you by the team behind Net-A-Porter, The Outnet sells discounted designer womenswear and accessories. Product can be limited, but discounts are deep, which means you may want to stock up and take advantage of their $24.95 flat rate shipping cost.
Revolve Clothing -- Since its launch in 2003, Revolve Clothing has expanded its product line to include over 500 men's and women's designer shoes, apparel, and accessories. Shipping is free for orders over $100, and duties/taxes are due upon arrival.
Amazon Beauty -- Amazon may not be the first website that comes to mind when you need to stock up on beauty products, but their two new online stores will change this. Together, Amazon Beauty and Amazon Health & Personal Care carry 80,000 products, including makeup, perfume, hair care, and skin care. All products ship from within Canada, so you'll never have to worry about paying duty or extra taxes.
Haute Look -- Acquired by Nordstrom in March 2011, HauteLook's sales start each day at 8 a.m. Pacific time. Shop some of the best names in fashion, beauty, and home décor at up to 75 per cent off with no surprises. All costs (shipping, GST, PST, and duties) will be displayed when you check out, and what you see is what you pay.
eShakti -- Take the guesswork out of online shopping with eShakti. Shop their women's apparel in standard sizes, or for an extra $7.50, enter your custom measurements and get your item tailed to your body. Be your own designer, and customize your order by adjusting the sleeve length, adding pockets, or changing the neckline. Shipping rates depend on the order value, and new product is added regularly.
Disclosure: Editorial selections are made without direct promotional consideration from featured websites, although credits may be received through affiliate commissions.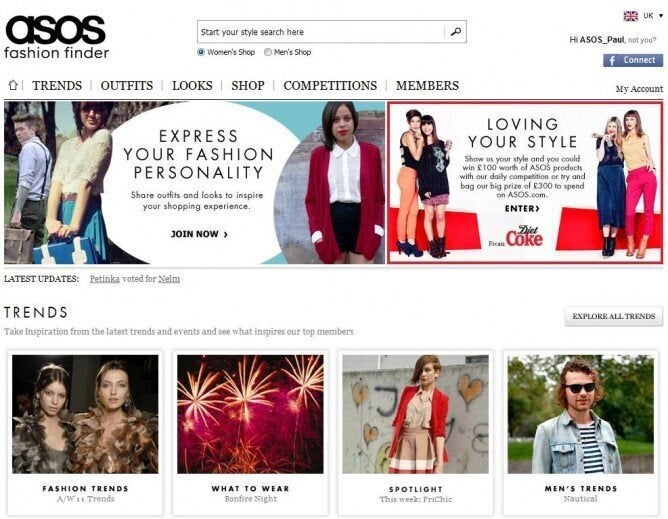 Top 10 Online Shopping Sites