Many weddings have had their fair share of unexpected guests, but this one takes the cake.
A shirtless, (probably) sweaty Prime Minister Justin Trudeau accidentally photobombed a beach wedding in Tofino, B.C.
Canada's head of government was all smiles in the background as the bride walked down the aisle.
Tofino photographer Marnie Recker shared the priceless shot on Facebook.
"It was her moment and he respectfully stood aside and witnessed her walk down the aisle to her husband-to-be," she said.
Recker also added a close-up for good measure.
A family hiking in Gatineau Park in Quebec also spotted a shirtless PM emerging from a cave, where he was spending time with his family last week.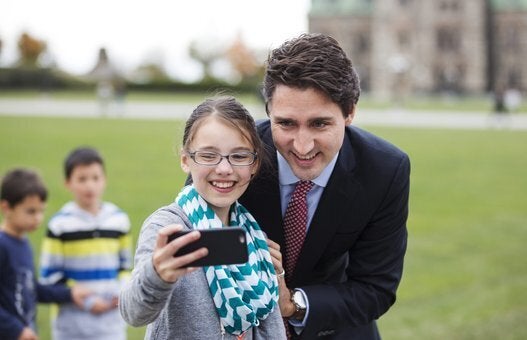 PM Trudeau Posing For Selfies