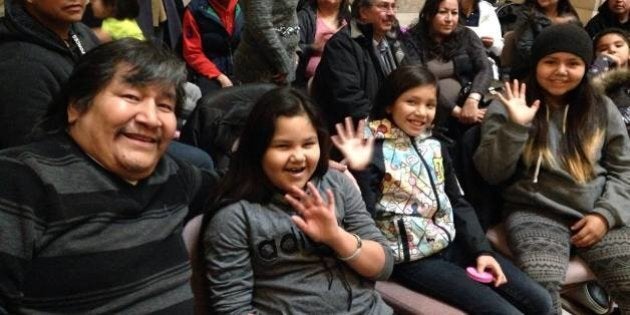 Today, I had the great pleasure of attending the drum circle to celebrate that Freedom Road, the road to Shoal Lake 40 First Nation, will be built! Congratulations to all those who made this possible.
Chief Redsky of Shoal Lake 40 First Nation celebrated the decision at the Manitoba Legislature. Minister of Indigenous Affairs Carolyn Bennett announced that the federal government would be funding the road, matching commitments by the province and city, meaning that the funding is now in place to make the road happen.
Had it not been for the tireless work of Shoal Lake 40 First Nation, Idle No More and grassroots groups like Friends of Shoal Lake, the Council of Canadians, students for Shoal Lake, churches for Shoal Lake -- as well as political representatives and staff -- this would not have happened. It was inspiring to learn about all the ways people showed "Shoalidarity" -- T-shirts saying 'Winnipeg Got Water? Thank Shoal Lake for Nation," creative actions, marches, community visits, lobbying and petitions.
I remember coming home for the holidays a few years ago, around the time of Idle No More, and learning about Shoal Lake through the council. The water we drink in Winnipeg comes from Shoal Lake First Nation, yet the community members themselves cannot drink their own water! I was devastated and angry at such a clear injustice.
I'm so grateful for the amazing and persistent organizing done by the First Nation to turn things around, and for all those who stood with them along the way. I saw Chief Redsky in a CBC documentary powerfully calling on the federal government to act, though under Harper it refused. I saw children making signs and hosting community meetings. The strength of this community is inspiring.
I'm grateful for the fantastic work by the Council of Canadians and the Winnipeg Chapter to raise awareness about the issue and who recently took part in a delegation to visit the community. At the 2015 Election Town Hall in Winnipeg, I was moved by Maude Barlow's story of visiting Shoal Lake.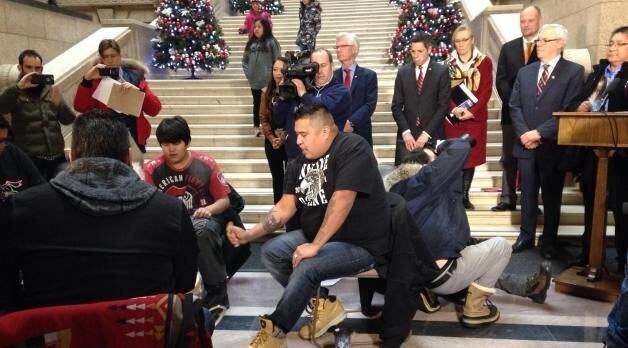 It was mid-April and Maude walked across the melting lake ice that separates the community from the mainland, the very same path that community members must cross just to get bottled water to drink. Since there is no permanent road, people are forced to make this risky crossing and have died just trying to get water.
I am grateful to the new federal government, the provincial government and the city who are committing to act.
This is people-powered solidarity truly working: led by the First Nation and their needs, coming together with grassroots groups, working together with the city, province and federal governments to secure the resources to make it happen.
As the new Prairies regional organizer, I am happy to be back in Winnipeg, especially at a time when so much incredible grassroots organizing is happening. I was moved to see the recent launch of 13 Fires, a year-long series of conversations following up from the local racial-inclusion event, as well as our summit, held in September.
Each month the 13 Fires group invites the community to brainstorm ways of challenging different aspects of racism and supporting local efforts to create an inclusive, thriving community. The event was organized by many of the amazing organizers involved with Meet Me at the Bell Tower. It was especially meaningful to take part alongside my sister, my dad and friends.
The long struggle of Shoal Lake 40 is a microcosm of the deep-rooted injustice across Canada that is a result of colonization, and coming together as communities is one important step towards establishing truth, reconciliation and justice. Shoal Lake 40 is only one community, and there are many more communities that require drinking water. The commitment by all three levels of government to build Freedom Road is reason to celebrate.
Community members will finally be free from the dangers and barriers to accessing clean water, but they are still a long way from having the basic services that so many of us have living off-reserves. There is a growing momentum building towards finally achieving some justice on this issue, and we must continue to push for change. A critical next step is that Shoal Lake 40 needs to have a water treatment plant built.
As Chief Redsky explained, mistakes have been made. Years ago, Shoal Lake Land was taken without the consent of the community. But the vision for equitable relations, and the actions towards it, bring hope: "This is a new beginning. Let's move forward together."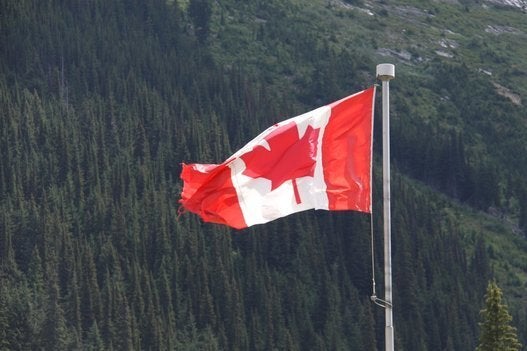 11 Facts About Canada's First Nations