There's always Shomi and CraveTV.
The Canadian streaming services have a heavy basket of new selections for the month of April, and there's plenty here that could keep you on your sofa for a late-night binge fest.
One of the top picks coming out this month is season 10 of "The X-Files," the paranormal mystery show that captivated audiences in the 1990s and early 2000s.
The season, which will stream on CraveTV, sees former FBI partners Fox Mulder (David Duchovny) and Dana Scully (Gillian Anderson) investigating extraordinary events after an absence from television that lasted almost 14 years.
And that's just one offering. Check out the slideshow and some favourite picks beneath it for more.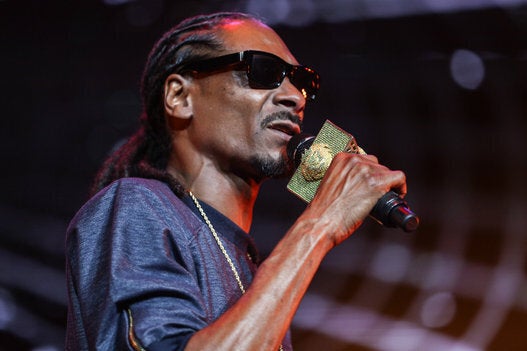 What's Good On Shomi and CraveTV in April 2016?
The characters that Mike Myers and Dana Carvey originated on "Saturday Night Live" would go on to form the crux of one of the best movies that the late-night sketch comedy show ever spawned. Wayne Campbell (Myers) and Garth Algar (Carvey) are morons who live for rock music and "babes" (schwing!), with their own public-access TV show. Trouble arises when the show is picked up by an ambitious producer (Rob Lowe) with an agenda.
John Woo's 1997 action pic had Nicolas Cage at his maniacal best. He and John Travolta played men on opposite sides of the law (Cage the bad, Travolta the good), who switched faces in an attempt to defuse a bomb set to detonate at the L.A. Convention Center. The film has some truly poetic action scenes, and one of Cage's most memorable performances. That crazy, wide-eyed smile you often see on him? It's in this film.
"The Virgin Suicides" (Shomi)
Sofia Coppola's big break as a filmmaker was a tragic tale of five enigmatic sisters who are sheltered by their parents — and the boys who develop an obsession with all of them.
One of the best gang-war movies ever made still holds up, 37 years later. The "Warriors" are a New York street gang blamed for the death of a powerful leader who wants to bring rival groups together. The film sees them fleeing an army of gangsters in order to return to their territory. "Warriors ... come out to plaaaayyyyy ..."
"Amy Schumer: Live at the Apollo" (CraveTV)
Amy Schumer's first HBO stand-up special is as biting and uproarious as her show on Comedy Central. Laugh as she chugs wine and reflects on her big break in showbiz and the barriers she's faced to end up where she is now.
"Shameless," season 5 (CraveTV)
The Gallagher family picks up after eldest daughter Fiona (Emmy Rossum) is released from prison, and as alcoholic father Frank (William H. Macy) tries to stay sober following a liver transplant.
"Prophet's Prey" (CraveTV)
A disturbing profile of a disturbed man, Warren Jeffs, the prophet of the Fundamentalist Church of Latter-Day Saints (FLDS). Director Amy Berg examines how Jeffs rose to such a powerful position with thousands of followers — and his advocacy for polygamy, which would see him sentenced to life in prison for the sex assaults of 12 and 15-year-old girls.