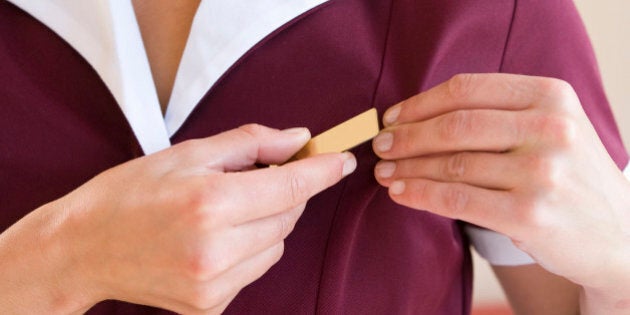 New research from dating website Badoo.com suggests that the shorter your name, the more attractive you may appear to online daters.
Using data from what the site says is its 190 million users around the globe, results showed that both men and women with shorter first names were more attractive to the opposite sex than those with lengthier names. Women named Jennifer, Catherine and Amanda, for example, were much more successful at online dating as Jenny, Cathy, and Mandy in both the US and UK, while women preferred Mike, Chris and Andy over Michael, Christopher and Andrew, the researchers said.
"Your name says a huge amount about you," said researcher Joanna Hemmings, a behavioral psychologist and dating coach.
"People with abbreviated names appear more approachable and friendlier; less intimidating. A diminutive name gives a sense of warmth and informality."
Badoo compared the number of online messages received over a five-month period by those with shortened or diminutive names (like Jenny or Mike) and those with full-length equivalents (Jennifer, Michael), in eight countries: the U.S., Canada, the U.K., Brazil, France, Spain, Italy and Germany. The site collected a total of 162 pairs of names, with one short and one longer version.
In 72 per cent of such head-to-head comparisons, the full-length name proved less attractive, and all countries showed a bias in favour of shorter names.
Findings showed that men are roughly twice as likely as women to use abbreviated names. For female names, the shorter name proved more alluring in 79 per cent of the female pairs studied, compared to 69 per cent of the male ones.
A recent study from earlier this year from TheLadders, an online job matching site, claimed that the shorter your name, the bigger your paycheck. It too studied matched pairs of name, finding that in the 24 pairs analyzed, people with the shorter name earned more money.