"Children with neurodevelopmental disabilities are excluded as well as older children and adolescents because we felt the issues specific to those sub-populations were far beyond the scope of this current statement," says Dr. Michelle Ponti, pediatrician and chair of the CPS Digital Health Task Force. "However, some of the basic recommendations would be applicable to a child from zero to five."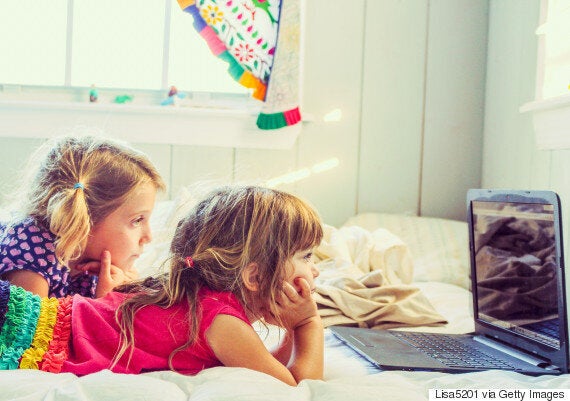 In its first updated statement since 2003, the CPS is recommending that doctors counsel parents of young children on how to minimize, mitigate, model and be mindful of screen time in light of the continuing advancement of mobile technology.
"Technology is to be used as a tool, not a toy," says Dr. Ponti. "We're wanting to really caution parents about turning these screen times into electronic babysitters and displacing good parenting."
"Children with ADHD are more prone to Internet addiction and spend more time online."
The CPS reports that in 2014, Active Healthy Kids Canada found that children aged three to five spent an average of two hours per day in front of screens. The CPS also noted that in the U.S., rates of mobile media use among two- to four-year-olds increased from 39 per cent to 80 per cent between 2011 and 2013. Additionally, a recent U.K. study found that about 51 per cent of infants six to 11 months old use a touchscreen daily.
While the CPS is not geared towards children with ADHD or ASD, it does caution that evidence suggests the negative effects of too much screen time may be worse in children with special behavioural needs. This is because "parents are more likely to use screen media to pacify a child with challenging behaviours."
So what should parents of children with ADHD and ASD do?
"I would tell you abstinence, which is a huge kick in the head," says Dr. Unmesh Jain, a child and adolescent psychiatrist at the Hospital for Sick Children in Toronto. "You will have a war on your hands."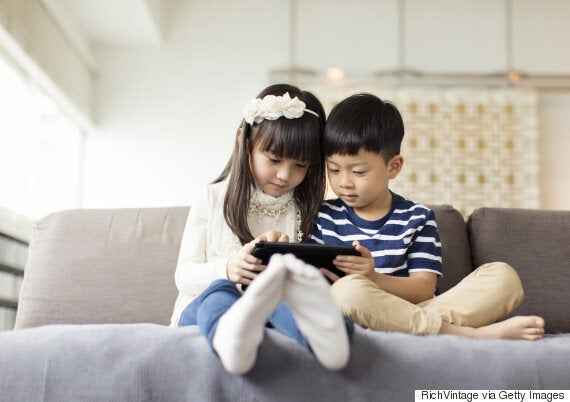 Dr. Jain believes children with ADHD and ASD should never be in front of a screen unless it's for educational purposes and, even then, he says parents and educators should exercise extreme caution.
"Any kid with ADHD does not see screens as an entertainment source. It's a drug to them with the same cravings and withdrawal effects," says Dr. Jain. "It's dangerous for autistic kids because it deteriorates their social skills as they become dependent on the Internet as a way of creating an alternative social atmosphere."
Dr. Jain is currently working on screen time guidelines for children with ADHD to be published later this year by the Canadian ADHD Resource Alliance (CADDRA), a national, not-for-profit association of ADHD health professionals, which he founded in 2008.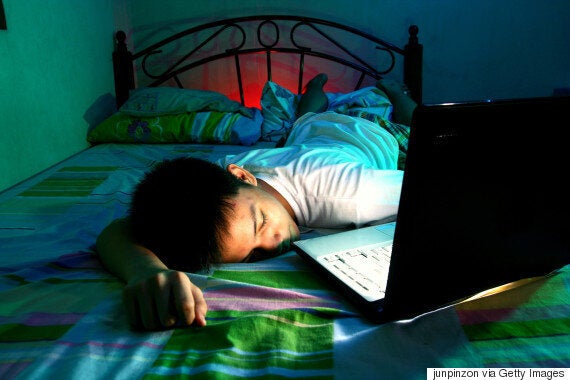 "We're not there yet. We're lucky," says Dr. Jain. "[South Korea] is a country that doesn't simply have morbidity related to screen addiction. They have mortalities related to screen addictions. People die. Children die."
Additionally, in 2010, an infant starved to death in South Korea while her parents raised a virtual child in an online video game. Both parents stated in court documents that they had a gaming addiction.
"South Korea is where we're going to be in five years," says Dr. Jain.
Stephanie Pavao of Toronto says it would be extremely hard to eliminate screen time for her 10-year-old daughter, Melody, with ASD, who currently spends an of average five hours a day and all day on weekends watching YouTube videos and playing games on her tablet and computer.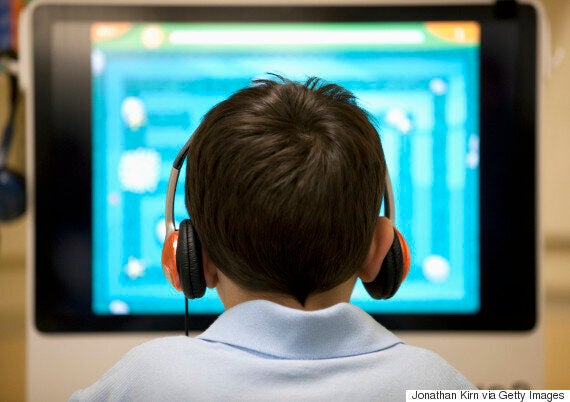 "Screen time is what she looks forward to everyday," says Pavao. "If that's taken away, she would go crazy!"
Though Pavao believes screen time is helping Melody learn new things, read, write and express her emotions, she doesn't like Melody isolating herself from the world around her. She thinks two to four hours daily would be a reasonable amount of screen time for her daughter and doesn't agree with eliminating it completely.
Dr. Randy Kulman agrees. The child clinical psychologist from Rhode Island believes quality of screen time and not quantity should be paramount for children with ADHD and ASD.
"I think there needs to be a different rule book for parents of kids with ADHD and ASD, not necessarily a different amount of time per se," says Dr. Kulman. "I would focus more on parent involvement and awareness."
To that end, Kulman created a website called Learning Works for Kids that helps parents match video games and apps to their child's unique set of learning challenges.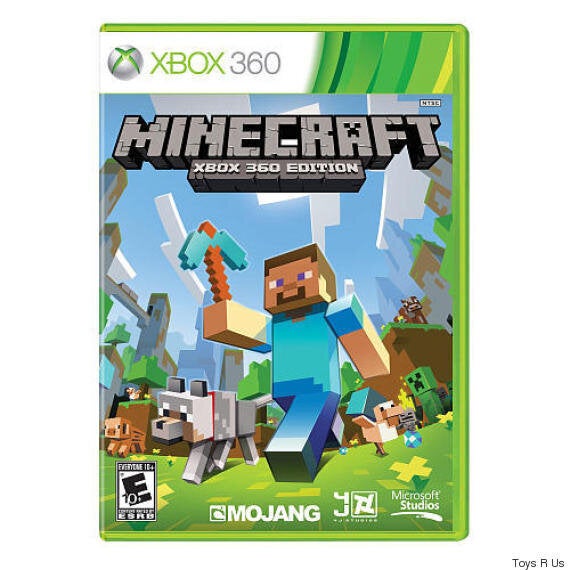 Take Minecraft for example, a popular video game among children with ADHD and ASD. The site's "playbook" on Minecraft describes how it may help a child improve their flexibility by "adapting and adjusting to changing conditions and expectations." Parents are shown how to play the game with their child and how to help their kids "detect, reflect and connect" skills they use in the game to the real world.
"I view video games as just another form of play," says Kulman. "I think to take digital play away from these kids is to do them a disservice."
"I think to take digital play away from these kids is to do them a disservice."

— Dr. Randy Kulman
Dr. Kulman does, however, recognize the potential for Internet addiction among kids with ADHD and ASD.
"Video games and technology are activities that are prone to addictive behaviour and repetitiveness," says Dr. Kulman. "Parents need to be more involved with their kids, they need to be more aware, they need to be playing the games more with their kids, they need to be better observers and monitors because the kids' judgment might not be as good."
Screen time affects kids with ADHD or ASD differently
Screen time provides stimulation to children with ADHD who suffer from Reward Deficiency Syndrome, creating addictive, impulsive and compulsive behaviours. Screens also stimulate brain dopamine function, which tends to be lower in kids with ADHD. Their addiction is spurred in the same way someone with lower levels can be driven to consume alcohol or use drugs.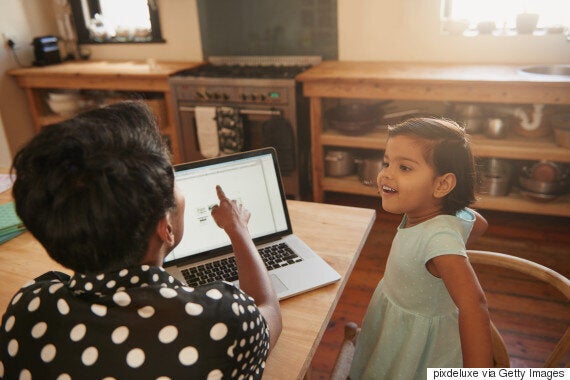 Dr. Jain says screen time is also altering the brain of children with ADHD by "softening and altering cortical structures," the long-term effects of which are still unknown. That's why Dr. Jain believes it is fundamental to be pro-active and learn from South Korea's experience.
"The crystal ball of where we will be is already there," says Dr. Jain. "Don't you think we should do something now to pre-empt what may very well be a huge epidemic and concern for this country? We better do something."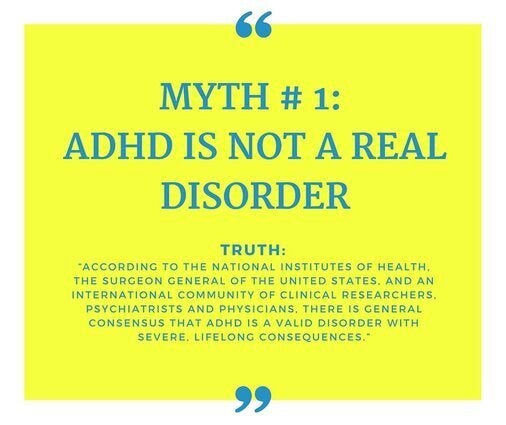 Biggest Myths About ADHD
Popular in the Community