A brave four-year-old girl is being saluted as a hero after she hiked through the Siberian wilderness to get help for her sick grandmother.
In February, Saglana Salchak woke up at her grandparent's rural home, more than 40 kilometres from the nearest village, The Siberian Times reported.
When the child realized her grandmother wasn't moving, her blind grandfather sent her for help — not realizing it was still pitch-black outside and that the temperature was -24 C.
Salchak knew she could follow the frozen river to a neighbour's home eight kilometres away. So she did, forging through chest-deep snow.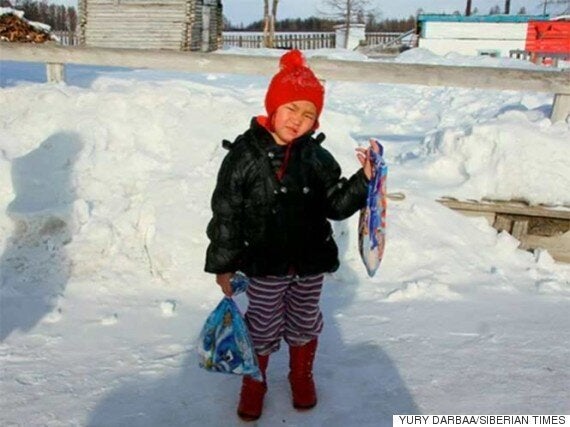 "Tuva has simply filled up with wolves," the head of a local search and rescue team told the Komsomolskaya Pravda newspaper, as translated by The Guardian.
"She could have easily stumbled on a pack in the darkness."
She made it to her neighbour's home safely, and called for doctors who confirmed the grandmother had passed away from a heart attack. Salchak was hospitalized for a few days for a bad cold, where local politicians visited her to hail her as a hero, according to Tuva Online.
The girl's mother is now under investigation for putting her daughter and parents in danger, The Telegraph reported.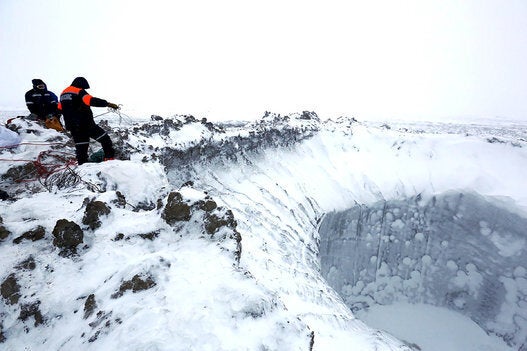 Experts Explore Mysterious Siberian Crater