"Sick isn't weak," the TV ad declares. "Sick fights back."
SickKids will launch its new campaign, called "VS," on Saturday. This includes two TV ads and dozens of posters. VS stands for versus and alludes to the hospital and its patients battling fiercely against a number of opponents such as cancer, autism, cystic fibrosis and liver failure.
Speaking about the new ads, Lori Davison, the vice-president of brand strategy and communications, told the Toronto Star, "The evolution is to a lot of empowerment. This notion that we are winning, but we won't stop fighting until every kid is a healthy kid."
According to the Star, nearly 300 people were involved in the production of the ad campaign. The first TV promo will be aired on Sat, Oct. 15 during the Toronto Maple Leafs home opener.
Visit the Toronto Star to read more about the patients involved in the SickKids campaign.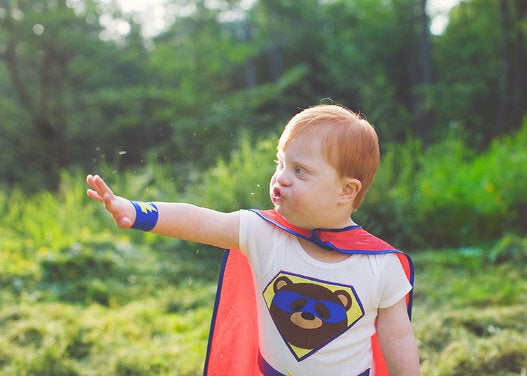 Mom Turns Kids With Special Needs Into Superheroes in Breathtaking Photos
Popular in the Community