OTTAWA — Canadian labour leader Sid Ryan says he'll announce before the end of the month if he will run for the NDP leadership.
Speaking to The Huffington Post Canada's politics podcast "Follow-Up," the former president of the Ontario Federation of Labour said he's concerned about dividing votes on the left. He wants to see whether one or several of the four candidate so far in the contest — MPs Niki Ashton, Peter Julian, Guy Caron and Charlie Angus — will adopt some of the bolder progressive ideas he's championing.
UPDATE: On March 27, a day after the NDP debate in Montreal, Sid Ryan told HuffPost he still hasn't made up his mind. His campaign team is still testing the waters and he plans to make a decision by mid-April.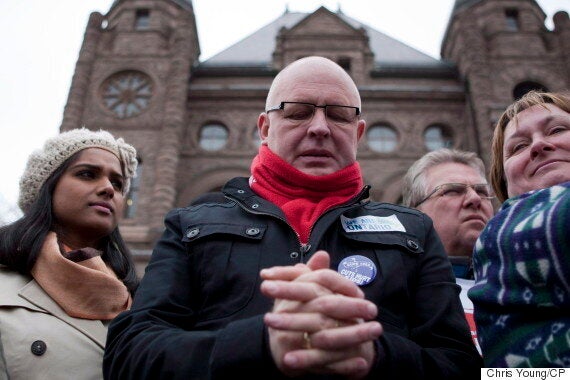 "I'm more interested ... in making certain that the party does move further left than where they have been in the last couple of elections," Ryan said. Federally and provincially, he believes the NDP ran campaigns similar to the Thomas Mulcair platform of 2015 "and it hasn't worked for us and I don't think it's going to in the future.
"I'm interested in a left-of-centre candidate. I'm still going to keep my powder dry and take a look at what materializes over the next couple of weeks to see if they start to flesh out their policies."
Listen to Sid Ryan in the full "Follow-Up" episode below:
Ryan is being pushed to run by many New Democrats, including the socialist caucus which endorsed a campaign to draft him at its meeting last December.
Barry Weisleder, a spokesman for the NDP Socialist Caucus, told HuffPost that Ryan would be an ideal candidate because "he has the experience, the eloquence and the backbone to run a principled campaign for a working class socialist agenda."
Weisleder said the party is not hearing the type of concrete proposals needed to make a green shift in the energy section and "break Canada from the war machine."
Ryan told HuffPost he wants to see a candidate embrace some of his ideas for:
Free university and debt relief
National pharmacare program for seniors
A social investment bank that invests in green technology and builds 500,000 social housing units
A Middle East policy that is pro-Palestine
An end to the training and advisory missions of the Canadian Armed Forces in Iraq and Eastern Europe, including the Ukraine
A pull-out of the North Atlantic Treaty Organization (NATO) with a focus instead on peacekeeping missions through the United Nations
Rejection of free-trade deals that affect the delivery of public services and threaten Canada's water supply
Stronger rejection of public-private partnership and privatization of public assets
Adoption of federal minimum wage of $15 an hour
Adoption of the "Leap Manifesto."
"I do believe that we should not be building any more pipelines. I do believe that it is time for union leaders, in particular to basically be honest with their members and tell them that there are certain industries that we are in that will disappear and will disappear faster than we recognize today."
Ryan called for money — "lots of it" — to be set aside to train workers for new green jobs. But more pipelines, he said, would commit the country to a carbon-based economy for the next 30-35 years. "And I think that is the wrong place for the NDP to be in."
Ryan said he would also push for the "democratization" of the party, saying party members have little time at convention to discuss all the policy resolutions that come forward and the motions that get debated are too often ones the party executive has decided are important.
Ex-MP: 'Over my dead body'
Not everyone is embracing Ryan's potential campaign. In response to an email from Ryan's campaign positioning himself for a bid, former MP and law professor Craig Scott wrote on Facebook: "Over my dead body. Sid, you can run to replace your bud Wynne. Leave us be."
Scott told HuffPost he feels Ryan "would be a poor choice as a leader" because of his activism during the 2014 Ontario provincial election and his role in helping elect Kathleen Wynne's provincial Liberals.
"Sid is the kind of polemical person — sincere as he may be in that role — who will only divide and distract not inspire and unite," Scott wrote in an email.
"If the NDP is to arrive at a bold vision for the future that fights with social-democratic and socialist principles for a transformative future, it won't come from Sid-style tired talking points that are conveyed in a doctrinaire way."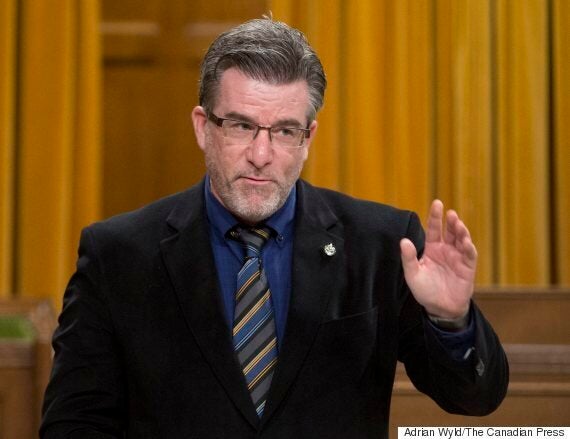 Ryan, who only speaks English, said the membership is crying out for a turn to the left and many New Democrats who abandoned the party over the past few years are telling him they would buy a membership were he to run.
"People believe that we lost the election because [Prime Minister Justin] Trudeau outsmarted us on the left during the election campaign," he noted.
Moreover, the former union leader said the public is thirsting for a populist on the left. The Liberals know it, he said, pointing out that Finance Minister Bill Morneau has suddenly switched from talking about the "middle class" to talking about the "working class."
"You look at the [Democratic nominee] Bernie Sanders campaign and again by the way, union leaders were on the wrong side of that discussion, they all went ... most of them ... with Hillary Clinton." But Sanders won most of the Rust Belt states based on his opposition to free trade, Ryan said. "That message clearly resonated.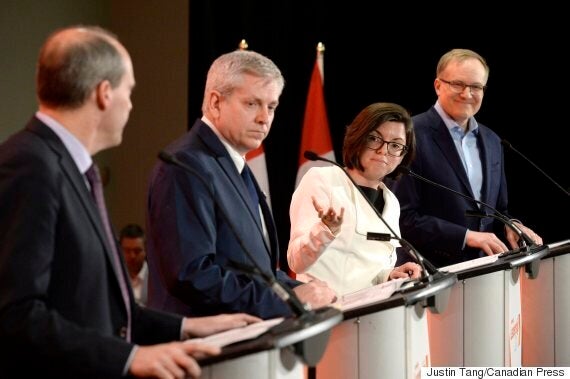 Workers know that their wages are stagnating, that many jobs are precarious and lots of people have to work more than one job to be able to make ends meet, he said. "That is beginning to seep in in a deep deep way in the mindset of the voters...
"The parties that begin to talk about those issues and understand those issues are the ones that are going to win this election. So there is a huge opening on the left... There is a mood out there that is pretty angry."
Some of the "Draft Sid Ryan" organizers have met with the party, and Ryan met with NDP national director Robert Fox last fall.
He has started taking a few French lessons but isn't fluent enough yet to take part in a French debate. The next one is scheduled for March 26 in Montreal.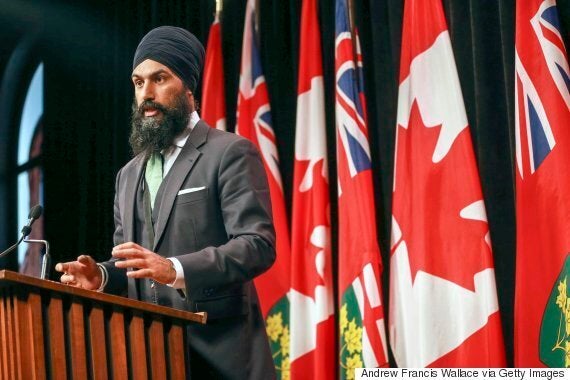 "There is no question in my mind that the leader of the party has to be fluently bilingual," Ryan said, acknowledging the NDP has too big a base in Quebec to have a leader who can't speak to them in French.
Ryan plans to make an announcement before the Montreal debate. If he doesn't join the contest, he hopes his supporters can move to another candidate.
"I like the idea of trying to influence the outcome of the election."
Ontario NDP MPP Jagmeet Singh told HuffPost he is still thinking of joining the federal leadership contest but hasn't given himself a deadline for making a decision.
CORRECTION: A previous version of this story incorrectly stated the date for the Montreal debate.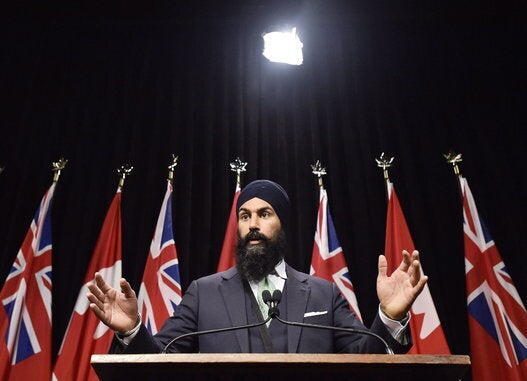 NDP Leadership Race 2017: Candidates
Popular in the Community