As the year-long "extensive public engagement" program for the smart city project known as Sidewalk Toronto hits the halfway point, nothing about the project is clear.
Smart city buzzwords bring no trust or confidence in 2018
Last week, Sidewalk Labs and Waterfront Toronto hosted their second public meeting. Sidewalk Toronto is the name of the joint venture they have created to build a new community from the internet up on a 12-acre piece of land on Toronto's eastern waterfront, a neighbourhood known as Quayside. The project has been framed as an experiment from day one: a chance to explore new opportunities and technologies including driverless cars, sustainable building materials and a new energy grid.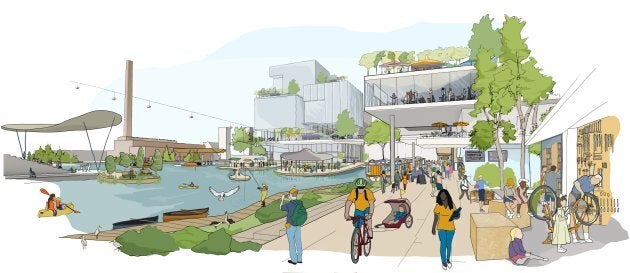 Experimenting with the public systems that support human life in a democratic society is not, however, a task to undertake lightly, and demands immense transparency of process.
As the two project leads Waterfront Toronto (a tri-partite government agency) and Sidewalk Labs (sister company to Google) have said, the idea is to create a plan together in consultation with the residents of Toronto for a smart city neighbourhood built from the Internet up — a data-driven neighbourhood and an innovation hub bursting with economic development potential. But the degree to which no one at Sidewalk Labs or Waterfront Toronto appears to know what is going on with the project is alarming. There is no clarity on the business model, nor any specifics on the products and services proposed, which is out of step with the extensive proposal that Sidewalk Labs submitted to win the bid.
We aren't getting much more than general urban planning platitudes and jargon.
One would think we'd know what Sidewalk Labs' plan is by now. We should at least be engaged in an intensive public education campaign on hard topics such as data literacy, privacy as a public good, data and digital infrastructure and data ownership and access. But we aren't getting much more than general urban planning platitudes and jargon.
Meanwhile, Infrastructure Canada has a Smart City Challenge currently underway. A range of Canadian cities, towns, and regions have recently submitted their bids to compete for $50 million dollars in federal funding for their smart city plans. These plans are due to become public in mid-May, which will provide tangible inputs for discussion and public engagement on the hard topics that need attention — data literacy, privacy as a public good, data and digital infrastructure and ownership, and so on.
It's telling that public sector employees across Canada were able to coordinate within large and strained work environments to put pen to paper and submit smart city plans for entire municipalities, yet a vendor and a government agency with $50 million committed to the idea can't do the same for a 12-acre plot of land.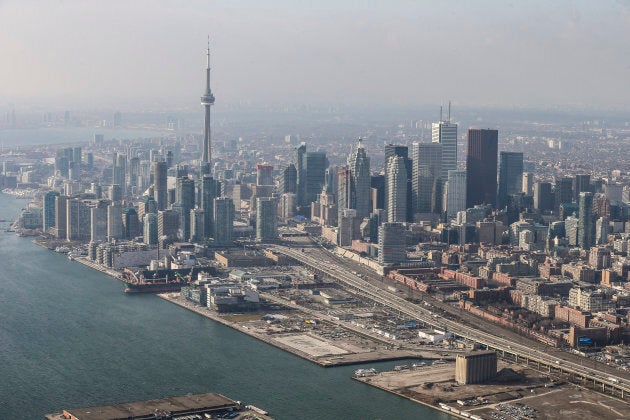 Permissionless innovation
Rather than share a plan, or even a draft plan, both Waterfront Toronto and Sidewalk Labs continue to chant that this project is an "experiment." At both public meetings so far, project representatives have been unable to articulate a business model. They did poll the community for thoughts on mobility and affordable housing, and talked about energy studies that have recently been commissioned by their team. At 50 per cent of the way into the consultation, the lack of detail on any semblance of a plan has gone from sounding somewhat surprising to negligent.
This can't stay vague any longer.
Sidewalk Labs says its strength as a firm is its capacity to bridge the gap between technologists and urban planners. Yet for these marketing statements, no products or services have emerged. For anyone that isn't watching the technology sector, the economy of the technology industry is in an ethics crisis and it won't be solved quickly. Allowing and enabling tech companies the freedom to play fast and loose with their words and plans for real estate and public space in this context is foolish. Without up-to-date and democratically informed policies or laws to manage these smart city ventures, it's also dangerous.
Surveillance, infrastructure and control
The narrative that has won the day to date, in terms of media attention, is privacy. Buoyed by Facebook and the Cambridge Analytica scandal, public awareness of the potential negative impacts of data collection and use is high. And while privacy and surveillance are two very real related concerns, they are but one arm of a many-armed problem set looming with this deal. Less discussed but of the same level of importance is data ownership, infrastructure, and the potential privatization of public services and utilities. Not having produced a business plan is bad for many reasons, but most critically it's because one cannot see exactly how a company that may have a persistent long-term stake in the City of Toronto is trying to entrench itself in the delivery of public services.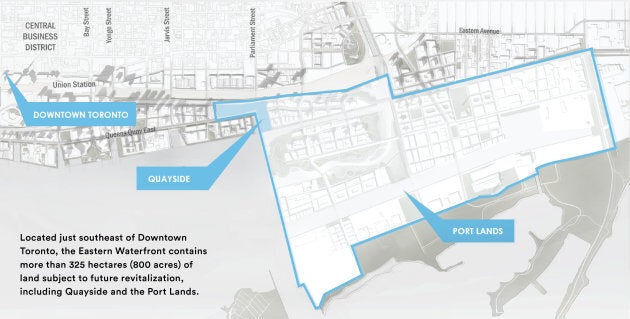 To be repeated endlessly from here on out: Sidewalk Labs does not have the history or reputation to be at the table for talks about "infrastructure," and yet they continue to use the word without expanding on what it means. Infrastructure is critical to a city's operations. This can't stay vague any longer. There is a looming election in Ontario where Hydro One is a lightning rod issue. Whatever public/private ideas are being floated for Toronto's waterfront through this deal need to be named and surfaced, and that needs to happen now.
Extend the project timeline until spring 2019
The federal government, the province, and all Canadian cities have been and continue to work hard and fast on the policy side to catch up on the standards and rules needed to manage technology in cities and elsewhere in the country. Their work will continue this year and hopefully set cities up well to be in an authoritative position to buy or build new technology products with a democratic mandate that Sidewalk Toronto has yet to receive.
Sidewalk Toronto continues to fail on earning trust due to their inability to come forward with details that anyone could meaningfully run a public consultation on. The project team has a chance to make a course correction and fix its timeline by extending the project to be complete in the Spring of 2019. It can bring its draft plan forward in the fall as recently stated. From there it can then hold another few rounds of public meetings and conduct broader public education and engagement to ensure the plan and its implications are understood and also to adhere to new democratically informed policy.
Sidewalk Toronto needs to slow down to smarten up.
Popular in the Community