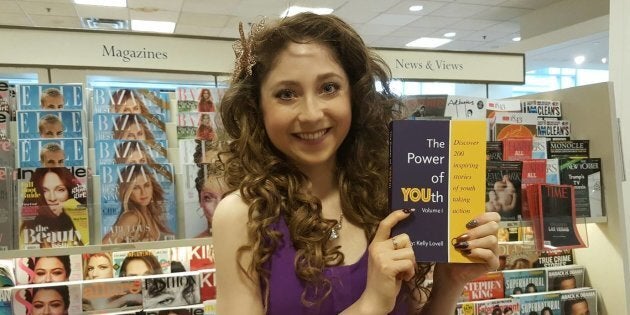 Like many entrepreneurs, my path into entrepreneurship was not clear cut. Growing up, I didn't specifically aspire to become an entrepreneur. I wasn't raised by executive parents, I didn't take business courses in school, and I had no particular influences in the startup ecosystem to expose me to the field. Looking back on my childhood, however, the signs of my business acumen and the characteristics that make me successful as a woman entrepreneur today become clear.
1. I started my first business at three years old
Like most children, I had a love for drawing as a toddler. Instead of just enjoying scribbling in my colouring books, I needed a greater purpose for my artistic talent and time. So, at the age of three, I started my own custom stationery business. I went door to door in my neighbourhood, showing my drawings and offering to create custom stationery sheets with my neighbours' names or favourite animals. Packages started at $1, and extra customizations were $0.25 each. I received several sales and went back home to fill the orders of my kind neighbours. The business lasted about two weeks until I realized the time it took me to complete the stationery was not worth the $1. This experience represents my first major business lesson — prices need to consider the cost of labour — and a sign of my entrepreneurial strengths. I excelled in the idea generation and marketing portion of starting a business; operations, however, were a necessity I would later need to learn or delegate.
2. I accepted any opportunity to turn my passions into projects
As a young girl, I had parallel interests in creative arts and science. Combining my passion for both, I developed a love for baking. Like most entrepreneurs, my ambition kicked in early, and instead of just learning to bake cookies, I was making souffles, strudels, pastries and a variety of gourmet baked goods at the age of seven. My school often held bake sales and one day I asked my parents if I could bake for others and set up shop too. Originally just excited for an excuse more and try new recipes, when my dad dismissed my idea, a new motivation for the idea emerged. Inspired to prove him wrong, I dedicated to set up shop on my driveway.
The following weekend was the annual garage sale day in my neighbourhood, making it a great day to launch my business and get exposure with foot traffic. So, I spent the Friday night concocting new creative dessert recipes to sell on the streets (to this day, my favourite was fudge-filled cookies 'n cream cupcakes!). Saturday morning, I sat at a table at the end of my driveway with a cash box and cupcakes in hand. By 12 p.m., I was sold out and I happily showed my dad the $100 I made that day.
3. I never let my age define my potential
An avid strategy game fan, I convinced my dad to teach me how to play poker at the age of 12. During a summer BBQ with my extended family, my older cousins and uncles started a Texas Hold'Em tournament. Excited for the opportunity to put my skills to the test — until this point, I was only allowed to play against my dad for candy — I eagerly joined the table. Thinking my interest was "cute" and that I would be out after a few rounds, I was allowed to play. So, there I sat, a 12-year-old girl at a table of 40-plus-year-old men and a fewer of my older cousins, ready for my hand to be dealt. To my delight and the surprise of all, I not only lasted a few rounds, I won the tournament. Rather than be intimidated by the challenge, I was motivated to have the opportunity to grow my experience, and I found the doubt of others added extra fuel to my fire.
4. I didn't let others take advantage of me
When I was 18 years old, I hosted my first independent fundraising campaign across Canada and the day before our closing event, the mall manager tried to cancel. The woman assumed I was older because of my professional tone in our calls and was shocked to learn my youth when we met. I got an email later that day from her saying that, due to "unforeseen circumstances," she had to cancel my booth reservation for my event the next day. Rather than accepting this, I called her to resolve the situation and when she disregarded my calls, I went above her head, calling the head office. I explained the situation and within 30 minutes after speaking, I got an email from my local mall manager saying there was an error prior and we were good to go for the morning...
Suffice to say, this experience taught me a crucial lesson on the necessity for a leader, at any age, to know their worth, speak up and overcome adversity.
5. I remained true to my authentic self
Regardless of the industry, people will have opinions on how you should act, look, and be. I learned early on that being different was not a weakness, like others believed, but an asset. While I admit my style and personality are quirky and bold, it is a reflection of my brand and voice. At the beginning of my journey, I received a lot of adverse reactions and side-eyes in the boardroom. Eventually, though, the very traits that put my leadership credibility in question became a trademark characteristic of my brand. For me, this was my style, particularly my love for hair accessories. For others, these characteristics can be anything from a personality trait, a hobby or interest, or something else that represents who you are and what you stand for.
While it may be easy to conform, it is just as easy to lose yourself and your uniqueness in the process. In my experience, being authentic to who you are is an important step to building credibility and respect as a leader.
Popular in the Community