A silverback gorilla has died after developing heart problems at the Calgary Zoo.
The 37-year-old Kakinga passed away Saturday night after developing a large tear in his aorta, ultimately stopping his heart, according to the zoo's veterinary team.
The median life expectancy for gorillas in captivity is 31 years old.
"This is a sad day for our zoo as we remember what an important gorilla Kakinga was to our troop and to the western lowland gorilla species," Calgary Zoo curator Dr. Malu Celli said in a news release on Monday.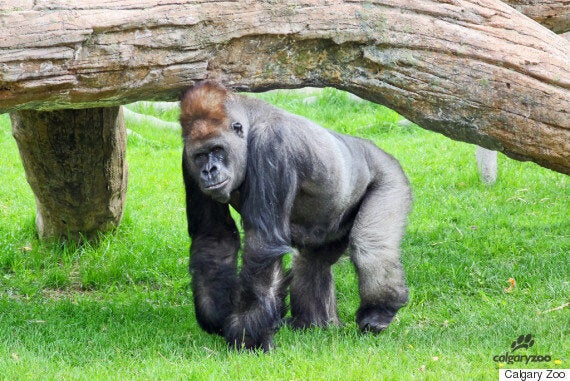 The silverback was 37 years old. (Photo: Calgary Zoo)
The gorilla has lived at the Calgary Zoo since 1984. He had been the group's silverback, or leader, since 1993. Since then, he fathered 13 offspring, including one born in March.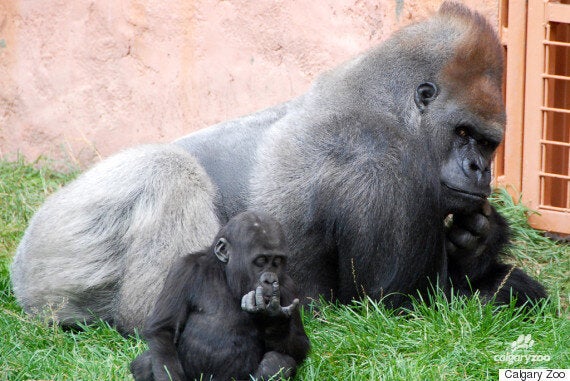 Kakinga, pictured with his daughter Yewande. (Photo: Calgary Zoo)
Zoo staff say Kakinga was one of the zoo's most beloved animals because of his calm and gentle nature.
The Calgary Zoo collects old cellphones to recycle the mineral coltan, which is mined from areas where wild gorillas live. By recycling the material, it's hoped there will be less dependence on interfering with gorilla habitats to collect coltan.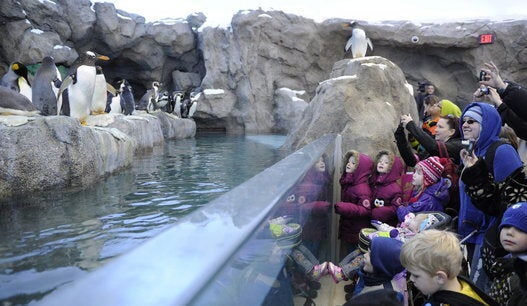 Calgary Zoo Animals In The News
Popular in the Community