Triathlete and two-time Olympic medalist Simon Whitfield has been named as Canada's flagbearer for the 2012 London Olympics.
Whitfield won a gold medal at the Sydney Olympics in 2000 and a silver at the 2008 Beijing Olympics. The London games will be his fourth consecutive Olympics.
"It's an honour to have the opportunity to carry our flag while representing the sport of triathlon, but more importantly, it's a privilege to be the one who will lead this amazing team of Canadian athletes who have dedicated their lives to achieving their Olympic dream and represent our nation on the world's greatest sporting stage," Whitfield said in a release from the Canadian Olympic Committee.
Fans and athletes were overwhelmingly positive about the selection. "The most inspiring dude I know. @simonwhitfield is our FlagBearer and I couldn't be more proud," tweeted kayaker and fellow Olympian Adam van Koeverden.
The win in Sydney, the first time the triathlon was run at the Olympics, came in dramatic fashion. Whitfield came back from a crash during the bike segment of the race to catch Germany's Stephan Vuckovic.
He would capture a silver medal at the Beijing Olympics, losing out to Germany's Jan Frodeno by only five seconds.
There is speculation that 37-year-old Whitfield will retire after these Olympic games. Whitfield was born in Kingston, Ont. but now lives in Victoria, B.C. with his wife and two young daughters.
Thursday's announcement was interrupted by a protester concerned about the federal government's cuts to refugee health care.
While two conservative ministers were speaking, Ottawa family doctor Doug Gruner interrupted the announcement yelling at the men.
STORY CONTINUES BELOW VIDEO
Physicians have no other choice but to crash Conservative announcements in order to protest the cuts to the Interim Federal Health Program because Immigration Minister Jason Kenney refuses to meet with them, Gruner told reporters.
"I've been a physician for almost 20 years, I can tell you as a doctor on the front line of health care, that these refugees are going to be incredibly affected by these cuts," he said.
Gruner said he didn't want to interrupt Whitfield's announcement because he's a big fan of the "amazing athlete" and he wept when the triathlete won a silver medal in Beijing in 2008.
"I didn't interrupt the flag ceremony, I didn't interrupt anyone else except for the minister right now," he said.
With files from Althia Raj
Fans, Athletes React To Announcement: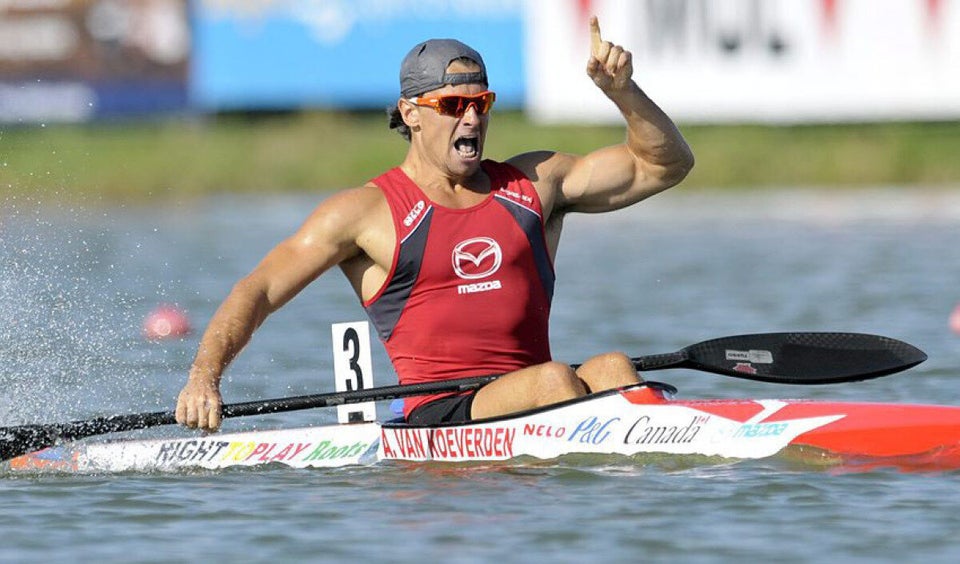 Canadian Olympic Athletes To Watch
Popular in the Community