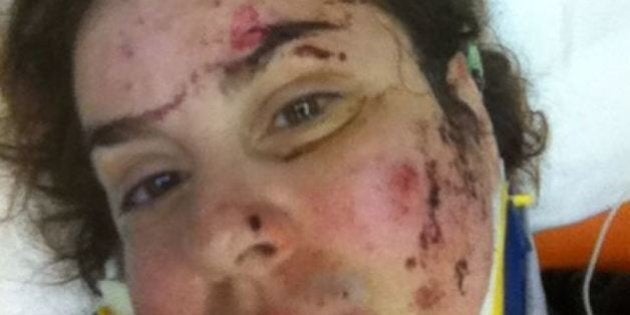 A Camrose dentist says she was battered and beat up during a physical and sexual assault, after an Alberta sheriff pulled her over on the highway earlier this month.
"At that moment, he became very violent. He took his hands through my window, hit my right hand, where I have bruises on it, smashed my cell phone out of my hands, and told me… 'Get out of your car now.'" Tibu alleges.
Global reports Tibu began to scream, hoping to draw attention to the alleged assault, which only made the sheriff "even more aggressive."
Tibu shared several photos of her alleged attack, showing deep cuts and bruises on her face and body as she lay in hospital.
Story continues after the slideshow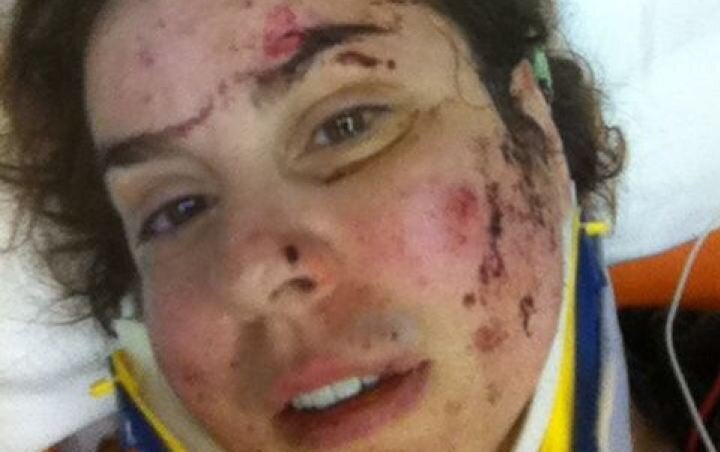 Simona Tibu's Alleged Injuries
"No individual should be handcuffed and be beaten by the police. No women should be handcuffed by the police and be sexually assaulted."
"He believed that I'm a poor immigrant, and because I stood up for myself … he decided to teach me a lesson," she told the Journal.
"He chose the wrong person to fight with."
Global News learned Tuesday the sheriff in question has been placed on desk duty.
Tibu's allegations have ignited an intense debate about police brutality online.
On one Facebook page, Cop Block, many commenters called the sheriff's alleged actions "shocking, but not really surprising," "a joke" and "fishy."
Popular in the Community