The roadside arrest of a Camrose dentist who said she was assaulted by an Alberta sheriff during a traffic stop has been released.
The 10 minute dashcam video, obtained by CBC News and posted to their website, shows the officer at Tibu's driver's side window, speaking with her for a couple of minutes. He then opens the door and motions for her to get out of the car.
The sheriff tries to pull a cellphone from her hand and the two begin to tussle. He puts her up against the car, her arms behind her back, trying to handcuff her.
But Tibu manages to pull away, and the officer slams her body into the car twice, while trying again to get handcuffs on. Tibu can be seen yelling as the officer struggles to put her in the cuffs.
Eventually, the officer forces to Tibu to the ground, off camera.
After the incident, Tibu told media she got out of the car and the sheriff ordered her to stand against the trunk of the car, where she said he began to hit her in the breasts and push his groin into her backside.
"I felt a hit in my head then he smashed my head on the pavement on the road until I was full of blood. Then he told me, 'Now I'm going to walk all over you,'" she said at the time.
Tibu shared several photos of her alleged injuries, showing deep cuts and bruises on her face and body as she lay in hospital.
A voir dire in the trial will resume later this month.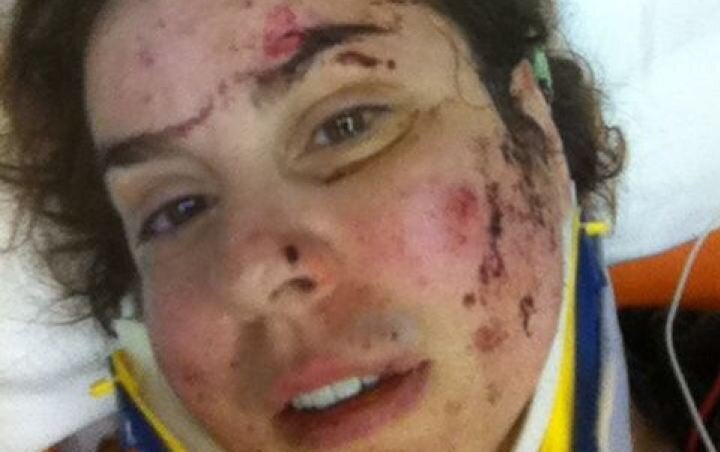 Simona Tibu's Alleged Injuries


Popular in the Community