We all know that setting up routines is an important part of parenting—establishing ground rules around behaviour, like when your child should go to bed, will help build healthy habits for years to come. On the other hand, who doesn't love a good surprise? Bringing an out-of-the-blue activity into homelife can be a real parenting win for everyone, as you create amazing memories and unique moments of connection with your kids. From made-up holiday celebrations to outdoor movie screenings to snacking on breakfast faves before bed, who says your surprises have to be complicated.
In partnership with Kellogg's® Rice Krispies®, here are simple ways to shake up your kids' weeknights while putting a smile on their face.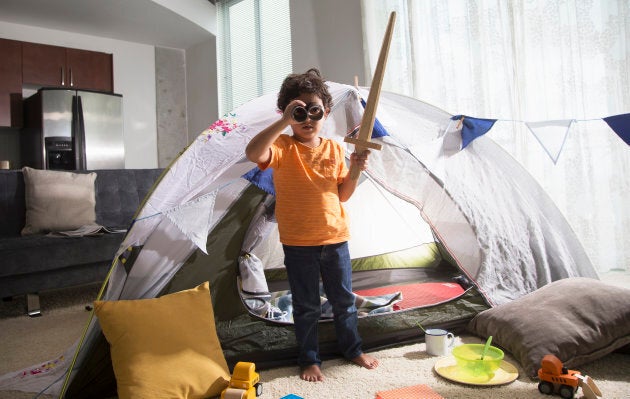 Create an indoor camping experience
Your little one may love nothing more than the wild of the wilderness, but you can't access the great outdoors any night of the week. Never fear, though, because it's easy to camp out in your very own home. Whether you've got the space to set up a tent in your living room, or you're making a fort with a sheet and four chairs, it's fun to imagine you're roughing it (even if for only a few minutes).
Put on an outdoor movie night
Your child is probably pretty accustomed to sitting on the couch to watch their favourite family-friendly flicks. Why not delight them by moving movie night to the backyard instead? If you don't have a projector, don't fret, a laptop or tablet will do. Screening under the stars puts a fresh perspective on the cinematic experience, even if you're technically watching Moana for the millionth time.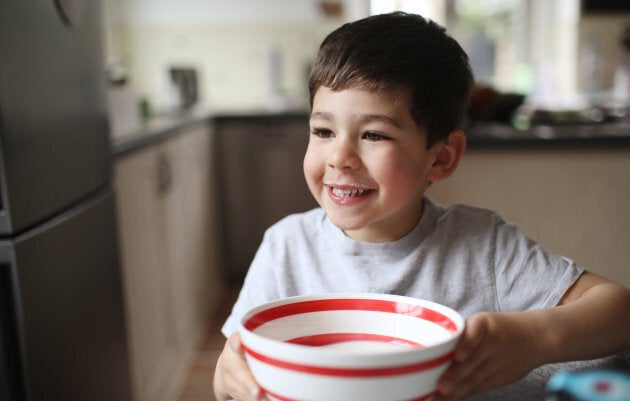 Snack on cereal before bed
If your kids love their Kellogg's® Rice Krispies® snap, crackle and popping come breakfast time, they'll feel that same glee-in-a-bowl outside of A.M. hours, too. With simply ¾ tsp of sugar per 1 cup (28 g) serving without milk, this easy snack can curb any hunger pangs before bed, and help settle everyone down. What could be easier than that?
Create a silly holiday
We're pretty attached to our calendar holidays, but don't forget that you can celebrate with your kids any day of the year. Create a new family tradition with a unique event—because balloons and surprises aren't exclusive to birthdays. It doesn't matter if you theme it around their favourite activity or the family cat, the excitement of a surprise silly holiday should have the whole family smiling.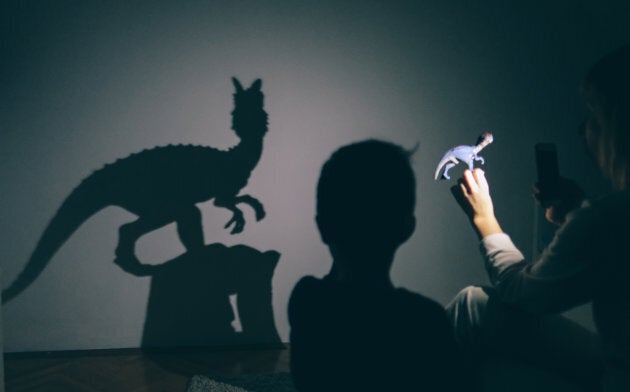 Put on a talent show
Scheduling a talent show at home can be a fun way to find out more about each other. Suggest the activity ahead of dinner to give your kid some time to think about their skills; if they're feeling a bit shy, warm them up by showing off a trick of your own. Whether they're cheerfully belting out a made-up song, channeling their inner Picasso with a hand-drawn picture, or pulling off an impressive handstand, getting them to share what they're good at can strengthen familial bonds and self-esteem.
Make Kellogg's® Rice Krispies® part of your evening routine and delight your kids with simple, feel-good surprises. With simply ¾ tsp of sugar per 1 cup (28 g) serving without milk, a bowl before bed is the ideal family snack.