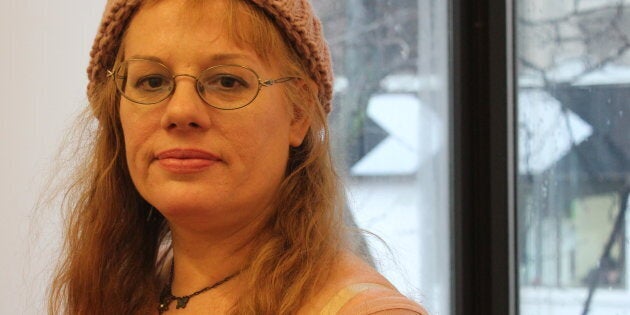 As a poet, Pamela Chynn never thought she'd be scared to express herself. But after leaving a job where she was being harassed and stalked, then losing her apartment, that's exactly what happened.
"I became a recluse. I became something that I never thought I would become, and that's somebody who was afraid to be vocal about their opinions," Chynn told HuffPost Canada in an interview. "I was afraid of ending up on the street ... I went through a major depression and my confidence was basically in the gutter."
Chynn sought out legal and financial help from Sistering, a community agency in Toronto that helps at-risk women, many of whom are homeless or precariously housed. There, she heard about Sister Writes, a creative writing program for women who are in difficult circumstances.
"Being involved with Sister Writes has given me the confidence to go forward with my writing and speak more bluntly and honestly about my experiences," Chynn said. Through the program, she's taken writing workshops, published short fiction, and even learned how to facilitate workshops herself.
A longtime poet, Chynn has become more interested in fiction recently. She says putting her experiences down on paper helps her see them more objectively.
Read an excerpt from Pamela Chynn's story "Amazing Grace," published in Sister Writes magazine:
While brilliant, Rebecca had a dark cloud that hovered over her life. She had been clinically diagnosed with manic-depression. Shortly before we became close friends, she too had gone through a tumultuous relationship. The relationship ended with Rebecca humiliated in court. Rebecca's mental health issues were spotlighted for the whole courtroom to see as if she was nothing more than a bug beneath the magnifying lens of a microscope.

Many of Rebecca's friends around the Bloor Street Annex neighborhood, myself included, became increasingly concerned when the once effervescent Rebecca receded into reclusiveness. For months, Rebecca was nowhere to be seen.

It was a bone-chilling cold day in January when I picked up the phone to call Rebecca. I left a message on her voicemail.

"Please call me," I said. "I just want to make sure you are okay, if you need anything or anyone to talk to, I am here."
Now, Chynn has a new apartment, a part-time job, and is working on a novel writing certificate at George Brown College.
"Ever since I started, I'm like, 'What took me so long? I wish I joined sooner,'" Chynn said.
"My first novel had just come out and I had been very lucky in my 26 years to get a lot of excellent mentorship from women writers," said Kirshner, who was mentored by Margaret Atwood while completing a master's degree at the University of Toronto. "Writing is a huge act of courage and it's hard to do that by yourself."
Kirshner said she wanted to give other women the confidence to write. She lived in the same neighbourhood as Sistering and approached them about adding creative writing workshops to their programming. With a small grant from the Ontario Arts Council, she ran a two-month pilot program with five women.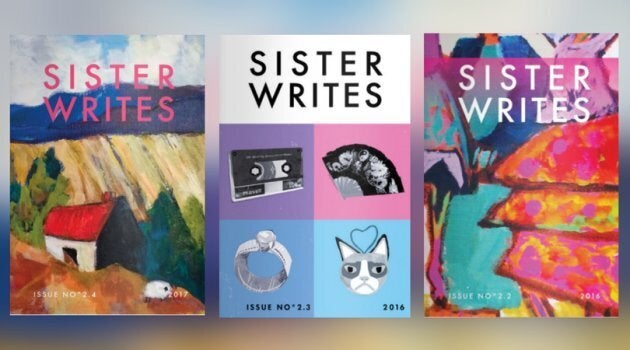 "The feedback was terrific from the participants," she said. Soon, there was a waiting list.
Now, Sister Writes has facilitated more than 200 workshops and published eight magazines. The program is currently funded by a grant from the Ontario Trillium Foundation, and has received other grants from the provincial and municipal governments over the years. It's the only writing program of its kind in Canada, Kirshner said.
The magazine is free to read online, in circulation at the Toronto Public Library, and for sale at two local bookstores. The latest issue will launch at an event on Dec. 7 at a downtown library.
Award-winning instructors
Kirshner finds participants through Sistering and other community agencies, as well as through trauma programs at hospitals. Some of the participants have faced unstable housing, abusive relationships, workplace bullying, trauma, or mental health issues.
Sister Writes puts the women in workshops with accomplished writers, including finalists and winners of the Giller Prize, Trillium Book Award and Toronto Book Award. Zoe Whittall, Lynn Crosbie, Grace O'Connell, Souvankham Thammavongsa and Farzana Doctor have all led workshops.
Kirshner calls the program a "microcosm of Toronto." Sister Writes has had participants from 20 different countries, ranging in age from 18 to 75.
In the fall of 2016, Xica DaDiva saw a poster for Sister Writes at The 519, a community agency that serves Toronto's LGBTQ community. Kirshner was running a three-month program specifically for trans folks.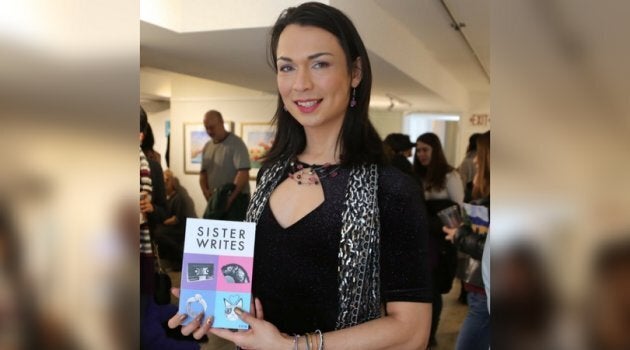 "I'm very grateful that this magazine was open to trans folks and trans women," DaDiva said.
"Because, at that time I was losing a lot of hope about what was happening in the trans community. At that time, we didn't even have human rights under the federal human rights code."
Watch: Liberals introduce bill to protect transgender Canadians
But being accepted and cherished by a group of trans writers changed her life, DaDiva said. Her story, "My Mom's Bosom," was published in January 2017 in the Sister Writes magazine. It was the first time her writing had ever been published.
"It was exhilarating. I could have never imagined my story in a magazine," she said. "The women come from so many different backgrounds. But one background that they do come from for sure is violence, abuse and misogyny. And I think Sister Writes deserves praise for helping us all heal in a very profound, soulful way. It's something that I will never forget."
DaDiva said she's always lived with bad memories from her childhood. But writing about the good memories has helped her cope, she said.
It was exhilarating. I could have never imagined my story in a magazine.Xica DaDiva
"The experience of my childhood was always a dark cloud in me," she said. "It was something that was holding me back for a long time. Even though the dark parts of my childhood are still there ... it made me realize that it wasn't all that bad. I was able to let go of the bad stuff. I was able to stay with the good stuff and it's there printed in a magazine to remind me every day whenever I need a bit of closure.
"I would call Sister Writes Toronto's best hidden secret ... It is a little piece of heaven."
Read an excerpt from "My Mom's Bosom" by Xica DaDiva, published in Sister Writes magazine:
I remember the morning of November 22 as if it was today. It was her birthday and my cousin Paolita was visiting from the city and we had planned to serenade her in the morning when the roosters crowed because we had no money to get her anything. So I woke up quietly and tried to wake up Paolita who was sleeping with grandma in the hammock, but grandma told me not to wake her up and to go back to sleep. Instead, I went outside the house and started singing "Feliz Cumpleanos a Ti," all by myself and Paolita woke up and ran outside to join me. Abuelita woke up with tears in her eyes at this simple but gentle gesture. I had never seen her cry before or after and she was so happy that she decided to make chicken soup for lunch to celebrate. Mmmm.
Both DaDiva and Chynn agree that confidence is one of the gifts Sister Writes gives participants.
"After I started learning how to write, I became more eloquent and I felt like people were listening to me more," DaDiva said.
Chynn said she learned the most when she went out and facilitated a workshop herself.
Kirshner arranged a two-day training for Sister Writes participants to learn how to teach creative writing themselves, and then sent them in pairs to different community agencies that serve women. They were paid for their work as facilitators.
Chynn ran a workshop for women at the Mississauga Health Centre.
"That was a very empowering experience — to be at the head of the table, running the show," Chynn said. "Especially as women, we're not taught that we're supposed to be running the show."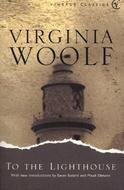 Must-Read Books By Women Writers