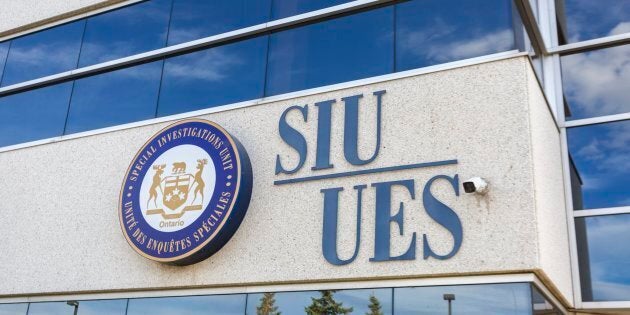 For the first time in its 28-year history, Ontario's police watchdog has charged an officer with attempted murder.
Veteran Waterloo Region Sgt. Richard Dorling faces this and three other criminal charges related to the shooting of a 30-year-old Hamilton man on an afternoon in March in Cambridge, Ont., the Special Investigations Unit (SIU) announced Wednesday.
"This is the first case in which the SIU laid an attempt murder charge," confirmed SIU spokesperson Monica Hudon.
Hamilton police had been investigating a break and enter when they tracked a stolen vehicle to an industrial area of Cambridge. Waterloo Regional Police Service was notified and officers went to scene. They located the vehicle and saw a suspect fleeing the area on foot, police reported at the time.
"One of the officers located the man and there was an interaction," the SIU said in a statement. "The officer discharged his firearm at the man several times. The man, who was not identified by the SIU, was struck one time and transported to hospital for treatment."
The man's injuries were serious enough that the SIU invoked their mandate — to investigate reports involving police where there has been death, serious injury or allegations of sexual assault. The officer was not injured, Waterloo police said.
"Director Tony Loparco has reasonable grounds to believe that a Waterloo Regional Police Service officer committed criminal offences," said the SIU.
Released with conditions
Dorling was arrested by members of the SIU and charged with attempted murder, aggravated assault, discharge firearm with intent and discharge firearm reckless endangerment. He was released on the conditions he doesn't communicate directly or indirectly with the victim, or possess any firearm.
Dorling, a 21-year member of the Waterloo police force, was assigned to the cold case unit to raise awareness and work toward solving missing person cases, reported the Waterloo Region Record in 2014.
Last year, he was quoted in the paper for saving a family of ducks stranded on the side of a highway.
Rare for officers to be charged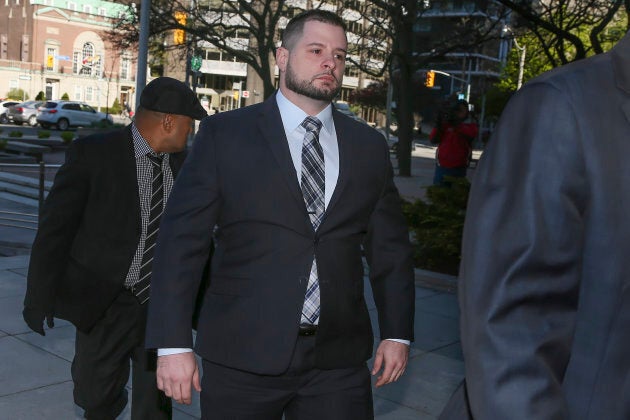 It's rare for the SIU to charge officers for on-duty shootings. In 2013, the SIU charged Toronto police constable James Forcillo with second-degree murder in the death of Sammy Yatim on a streetcar.
The Crown prosecutor added attempted murder to Forcillo's charges before his trial began. A jury found the officer guilty of attempted murder, but not second degree murder in 2016.
Waterloo police said it will review the case once Dorling's court proceeding wraps up.