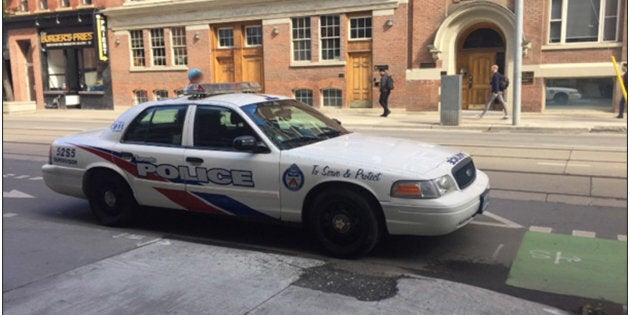 The Ontario Special Investigations Unit's (SIU) decision not to charge a Toronto police officer for dooring and injuring a cyclist is unacceptable and shameful, road safety advocates say.
The officer was "clearly to blame" for the incident that left the cyclist with a fractured wrist in June, SIU director Tony Loparco wrote in a report. The police officer parked his cruiser on a downtown street, on a bike lane, after pulling over a vehicle. He did not put on his emergency lights.
Three cyclists passed the stopped cruiser on the driver's side, before the officer fully opened his door and struck a fourth cyclist, causing the cyclist to fall to the ground.
The officer did not "take the necessary precautions when he opened his door into bicycle traffic and thereby caused the injuries," Loparco said.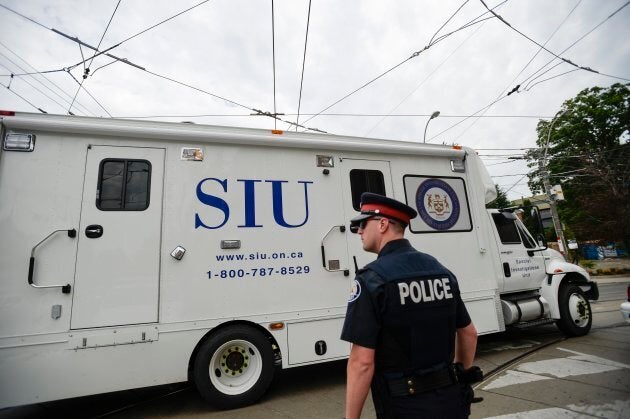 But that's not enough to charge the officer for criminal negligence causing bodily harm, said Loparco. The officer also hasn't been charged under the Highway Traffic Act despite the fact he "may well be liable" for such an offence. Toronto police did not respond to HuffPost Canada's request for comment.
"His indiscretion amounted in essence to a momentary lack of attention and fell short of constituting a marked departure from a reasonable level of care in the circumstances," said Loparco. "Consequently, I'm satisfied that there are no basis for proceeding with criminal charges."
Road safety activist and Toronto injury lawyer Patrick Brown said the SIU, which is responsible for investigating police incidents of death, sexual assault or serious injury, is sending out "a very poor message" about cyclist safety.
"They don't take it seriously," Brown told HuffPost Canada. "The message they sent out to the public is that dooring is not a big deal, not even warranting of a ticket."
WATCH: Safe cycling tips for Toronto streets
Nancy Smith Lea, director of the Toronto Centre for Active Transportation, called the report a "completely unacceptable response."
"(Loparco) correctly states that the HTA places the onus on the driver to ensure they do not injure someone when they open their car, and clearly establishes that the officer was at fault and directly caused the collision causing injury, yet still finds no basis for laying charges," Smith Lea said in an email.
Cycle Toronto is "alarmed" the officer was not charged, said spokesperson Sarah Bradley.
"Dooring is very serious," she said. "We would like to see Toronto police take it much more seriously than they do."
Cycle Toronto hears almost daily from cyclists who are doored, and as this case demonstrates, it's easy for drivers to mistakenly do, said Bradley. "This just goes to show you what can happen when there's even a momentary lapse of awareness."
In 2016, 209 dooring collisions were reported to police, up 58 per cent from 2014, according to data compiled by Cycle Toronto. Dooring carries a set fine of $365, but the penalty could reach up to $1,000, plus three demerit points.
"The consequences of dooring is not just falling off a bike. It's getting people catapulted into traffic, coming into contact with vehicles," Brown said. "I've had cases where people have been disabled for the rest of their life."