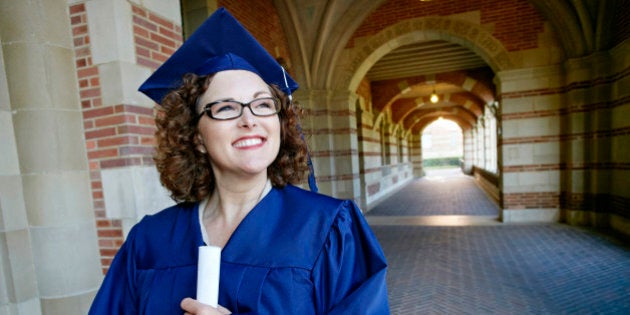 Ask an employee from just about any industry in Canada, and they'll tell you: there is a huge gap between the training required to move up the career ladder and the training provided by their employers. A recent survey found that while 71 per cent of employers agree they have a responsibility to provide career management programs for their employees, only 29 per cent actually offer them. So how do we close this gap in training needs?
Continuing education can play a huge role. As Dean of The G. Raymond Chang School of Continuing Education at Ryerson University in Toronto, I meet and talk to professionals from all disciplines who are passionate about learning, and are looking for the newest information or skills that will lead them to the next big break in their career.
Here are six continuing education trends that can help to close Canada's training gap.
1. The Specialized Generalist
Should you specialize to stand out from the crowd, or generalize to keep your skills transferable? Both. In a tough and dynamic job market, you may need to be both a generalist and specialist to remain marketable to potential employers. Continuing education courses can help you build on your existing knowledge to learn practical skills to find a new career or advance in your current one. Are you a communications professional? Consider adding social media to your suite of skills to take on a growing and specialized role in communications industry. Soft skills are in high demand, with "a positive attitude, good communication skills, teamwork, a strong work ethic, and interpersonal/customer service abilities" cited as the top five soft skills valued by Canadian executives. With a dynamic employment landscape, continuing education can provide soft skills that are in-demand and transferable.
2. Customized Online Learning
Adult learners are busy. They have full-time jobs, school work, and volunteer obligations -- not to mention family and social commitments. The solution for these busy working professionals is online learning. One of the many advantages of online education is that it takes proximity out of the equation -- working adults can choose the course or program that is best suited to their needs, rather than location. So whether it's a course from an institution next door, across Canada, or even in another country, you get the skills training you need, whenever you need it. As online learning continues to grow and become more accessible, more working professionals will use it to update their skills and expertise.
Most people know what entrepreneurship is but may not have heard of the term "intrapreneurship", which is the ability to approach problems inside an institution with an entrepreneurial outlook. At existing companies large and small, more hiring managers are looking for intrapreneurial employees who can think like business owners to solve the company's problems by utilizing an entrepreneurial mindset. These "intrapreneurs" can help take a company further by approaching common problems with new perspectives and may use their creativity to bring about new products or opportunities for their companies. Continuing education can teach employees entrepreneurial behaviour, strategy, and opportunity identification, which they can bring back to their workplace.
4. The Right Skills for the Job
According to a recent Conference Board of Canada report, as much as $24.3 billion dollars in economic activity is lost annually because employers can't find people with the right skills to innovate and grow in today's economy. This is a massive lost opportunity for Canada, and it's beginning to raise flags. A recent report by Engineers Canada suggests that there are not enough engineering graduates to fill positions being vacated by retiring senior engineers. The report recommends better inter-provincial mobility of senior engineers and better support for internationally educated engineers and traditionally underrepresented groups. Continuing education can be customized to ensure the engineering sector is able to keep pace with the world's engineering needs. We need better linkages between employers and post-secondary institutions, and among post-secondary institutions, to ensure that we're preparing students for today's jobs and the future.
5. New and Emerging STEM Careers
Technology continues to evolve at an unprecedented rate, and science, technology, engineering, and math (STEM) fields continue to experience incredible growth as a result. Many of today's fastest growing employment areas didn't even exist five to 10 years ago. Take big data and predictive analytics. Canadian Business magazine recently cited "data professional" as the fastest-growing job category in Canada, with the number of employees increasing by 48 per cent over the past five years. Organizations now have more information available to them than ever before, and are realizing it's not enough to have just a handful of experts to interpret data. Every department needs employees to understand and efficiently act upon the insights that data can provide, and continuing education can help provide the knowledge required to harness that data.
The economic recession of 2008 to 2009 led many Canadians to reevaluate their retirement plans, with many realizing the dream of "freedom 55" -- or even freedom 65 -- may no longer be a viable option. Older adults are now turning to continuing education at a growing rate to begin second or "encore" careers. At The Chang School, 17 per cent of students enrolled in engineering, architecture, and science courses are 55 or older, compared to about 12 per cent five years ago. These older adults are approaching encore careers with the same passion they approached their original careers and are seeking fulfilling work that also pays the bills. It's never too late to learn new skills, and the Canadian economy can benefit from the experience and expertise older adults bring to their encore careers.
No single approach is going to completely solve Canada's skills training gap, but continuing education can play a huge role in easing the burden for both employers and employees. Continuing education providers must deliver strong professional development opportunities to working Canadians to ensure they are equipped with the right tools for the jobs of today and the future.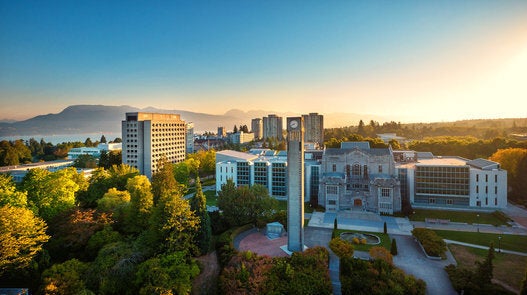 Times Higher Education World Reputation Rankings 2015
Popular in the Community