Close your eyes and ask yourself: If you could do any job in the world, what would it be? Is it what you're doing now? If your answer to the second question was "no," don't worry, you're not alone. According to a Monster Canada survey, 53 per cent of working Canadians would choose to pursue a different degree or diploma if they could get a do-over.
Fortunately, you don't need a time machine to make a change. If the biggest thing standing between you and your chosen career is your education, an education can help you bridge that gap. With programs in highly-desirable sectors like technology, supply chain management, law, health care and business, a rewarding career in your industry of choice could be just a few semesters away.
Here are some of the in-demand careers looking for skilled workers.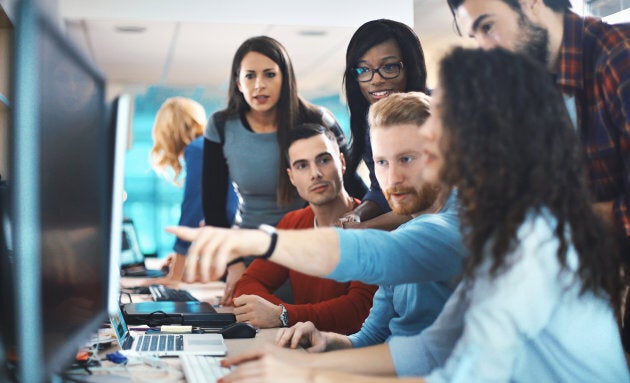 1. Applications Developer
In today's increasingly connected world, many companies are looking to optimize their online platforms for mobile devices. If you've ever wondered what it would be like to build a smartphone game or an online shopping portal, becoming an Applications Developer could be a smart move.
These programs are typically short in length. For instance, it would take about a year to complete an Applications Developer program at triOS College. However, this diploma could open doors to a lucrative career in either the private or public sector. According to a Brookfield Institute report, over 84 per cent of Canadian professional developers were employed in full-time roles. More specifically, Adobe, the Department of National Defence and the National Research Council are just a few of the employers that regularly hire applications developer grads.
2. Medical Office Assistant
Do you have a passion for helping others? Are you extremely organized with an above-average ability to multitask? A career as a Medical Office Assistant could be the perfect way to apply your talents and interests.
Some colleges offer programs as short as 34-38 weeks. Once you have your hard-earned diploma, you could join your fellow grads and secure a position at Toronto General Hospital or even the Canadian Red Cross. You can also feel confident knowing that over 17,200 new jobs are predicted to pop up in this field between 2015 to 2024.
Watch: Precarious employment's on the rise. Here are 2 solutions to fight back
3. Information Technology Administrator
Information Technology (IT) plays an important role in many businesses. IT professionals help implement and maintain computer systems, mobile devices, and databases to ensure that companies run smoothly and securely. They are also in high demand–according to Randstad, the number of jobs in the tech field grew by 11,500 in the last year, making it one of the fastest growing sectors in Canada.
Want to land an IT job at a big-name company like Rogers, Acer, or Hewlett-Packard? There are many educational programs that can get you there. If you're looking to skill-up quickly, some colleges offer short 50-58 week programs.
4. Supply Chain Coordinator
Do you consider yourself a strong problem-solver who can think on their feet? Consider pursuing a career in logistics or supply chain management. Businesses of every kind require skilled professionals who can help coordinate the movement of goods and services on both a local and global scale, which means there are a wealth of job opportunities. In fact, the sector is expected to see an increase of 9,800 jobs per year between 2017 and 2021.
While some programs take up to two years to complete, other can be done in 65 weeks! Although short, it will equip you with all the necessary skills for a successful career. Supply chain grads have gone on to land jobs at Molson Coors, Unilever Canada, and Walmart Canada.
At a year and four months, the Supply Chain Management diploma takes a little longer to complete than some of the other programs highlighted here, but it will equip you with all the necessary skills for a successful career.
5. Legal Assistant
If you're looking for a career with impact, becoming a legal assistant could be your ideal job. From completing research to drafting documents such as wills and affidavits, legal assistants are the backbone of law firms and law offices across Canada. Additionally, as more companies establish in-house legal departments, there are increasingly more diverse work opportunities for law industry professionals.
What does it take to succeed in the world of law? Enrolling in a Legal Assistant program is a good place to start. After graduating from a short 37 week program at one college, students have gained employment with the Government of Ontario and RE/MAX.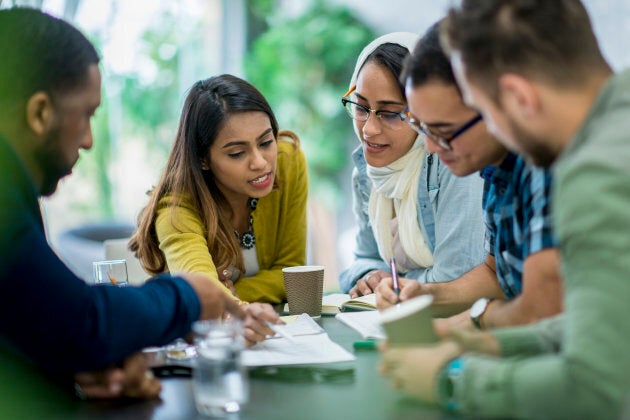 6. Community Services Worker
Many people decide to pursue a career in community services to make a difference. After all, in this role, you will be offering support to people who need it most, from those facing economic difficulties to individuals with mental health or substance abuse problems.
This job can be demanding but also incredibly rewarding. Plus, this industry is constantly in need of skilled workers. According to the Government of Canada, there will be 31,500 new job openings in this field between 2015 and 2024. To get a job as a community services worker, a triOS College diploma would take just under a year to complete. Employers that have recently hired grads in this field include the YMCA, the Canadian Mental Health Association (CMHA) and the Toronto District School Board.
7. Accounting and Payroll Specialist
Are you a whiz with numbers? A career as an accounting and payroll specialist could be a good fit. These professionals play a vital role in small business and large companies alike by preparing accounting documentation and coordinating the payroll cycle. It's also a growing economic sector – there were 4,860 new accounting job openings in the last year alone.
Some programs can be done in 37 weeks, while others can take much longer. However, if big-name banks like CIBC top your dream employer list, a program like this could help you get there.
Don't let a skills gap hold you back from pursuing your ideal career path. Whether you're a recent high school graduate entering the workforce for the first time, or an experienced professional looking for a change, there are a wide variety of programs that can help turn your dream career into a reality.
Have you been affected personally by this or another issue? Share your story on HuffPost Canada blogs. We feature the best of Canadian opinion and perspectives. Find out how to contribute here.