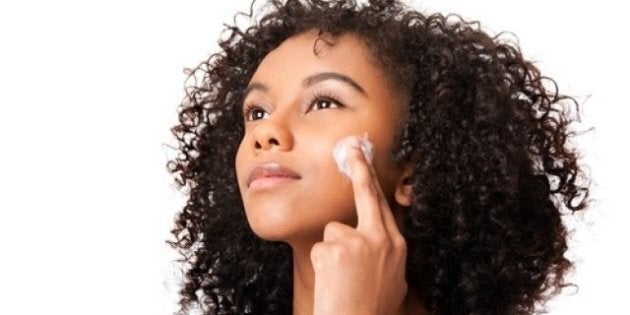 Dear wrinkles, undereye circles and eczema,
We're looking at you (literally, in the mirror). And you know what? We're tired of how lacklustre you've left our skin.
We realize you cropped up because of all that time we spent in the summer sun. And that we probably could have taken better care of our epidermis during heat waves. But seriously? We think it's time to reach some sort of compromise.
It's fall, and we're ready to atone for our summer skin sins. We've taken the time to chat with Kirk Brierley, national training manager at RoC Canada, and have nabbed a few must-do tips that'll soothe your tired pores. If we promise to follow his advice (to a tee), will you give us back our youthful glow?
The Huffington Post Canada Style Team
Read on for 7 tips to heal summer skin damage.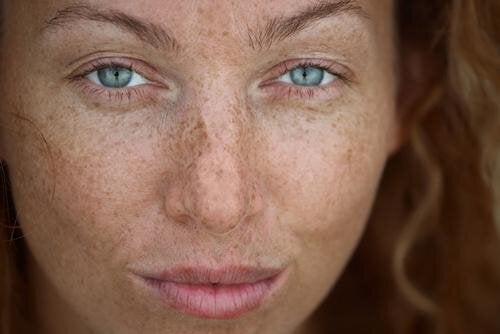 7 Tips To Heal Summer Skin Damage
Age spots and freckles can be an indication of sun damage that has crept up over time. Even when you aren't planning on spending an extended amount of time in the sun, always apply a sunscreen with a high SPF on age spots. This can help to prevent the age spots from darkening. Although the season is changing and it seems that we are not getting the same amount of sun exposure, most damage comes from casual or incidental exposure, so beware. To help ease signs of UV damage built up over the summer months, there are many products that can be used to help correct pigmentation issues and spots. Either retinol-based products, which help increase skin cell turnover, and in turn, can help to fade away the spot, or our new Hexinol-based products will help reduce this appearance.
Very dry skin can indicate you're not as hydrated as you should be. Start with drinking plenty of water. Many professionals recommend at least eight glasses of water per day. Additionally, limit the time you spend in the bath or shower. If possible, keep the bathing/shower routine to 10 minutes or less in warm water, as hot water, along with long showers or baths, can remove the skin's natural oils, leading to increased dryness. It is also important to apply the proper moisturizer at the right time; for example, a rich night cream applied before bed can help skin rejuvenate during the nighttime skin repair period. The best time to apply moisturizer is when skin is still slightly damp from washing, as this helps seal in the moisture.
Dark Circles From Staying Up Too Late
First and foremost, getting plenty of restful recovery sleep is key to reducing the appearance of undereye circles. It is also important to drink plenty of water, as staying hydrated can help reduce the look of undereye circles too. A healthy diet with plenty of fresh fruits and vegetables can also help. In addition to taking these healthy lifestyle tips into account, try a nourishing and moisturizing undereye cream with antioxidants to protect and energize the skin, for a brighter-eyed look.
Leathery-looking skin is often a sign of over-exposure to the sun's burning and drying rays. Beyond using a high SPF broad-spectrum sunscreen to prevent further damage, moisturizating is key to keeping skin looking soft and smooth. Use a rich, moisturizing cleanser, followed by a nourishing moisturizer. Trying a smoothing scrub two to three times a week can also aid in exfoliating the dry, dead skin, thereby brightening up the complexion and improving softness, smoothness and radiance. Also be sure to drink plenty of water to re-hydrate the cells.
Itchy, Irritated Skin Or Eczema
For itchy or irritated skin -- especially when eczema is involved -- a good skin-care regimen is key to getting extreme dryness under control. Cleansers and moisturizers, containing skin conditioners that work to create a protective film, and emollients like glycerin and shea butter, help restore an optimal level of hydration. Soothing agents, like bisabolol, allantoin and/or panthenol can help calm itchy, tight or dry skin.
Skin is often dull, uneven and rough after a summer full of sun and outdoor activities. When your skin surface is covered with dry, dead skin cells, it needs more than a deeply hydrating moisturizer to make it feel soft again. Exfoliate to reveal the smooth skin underneath and to improve the absorption of your other skin products. This is especially important as the weather turns colder and skin gets dryer.
If you're dealing with premature ageing -- a sign of inflammation that can often be caused by behavioural or environmental factors, such as UV exposure, smoking, etc. -- it is important to take preventative actions moving forward. This includes using broad-spectrum UVA/UVB protection in your daily moisturizer (to protect from both aging and burning rays) and starting a skincare regimen that takes both preventative and reparative action -- like the new HEXINOL technology from RoC, which helps to regulate inflammation in cells where it begins. A healthy lifestyle, which includes lots of water, nutritious food, exercise, limited stress and restful sleep, is also important when it comes to preventing premature aging.
Popular in the Community