Downtown buildings have lots of amenities, like gyms, swimming pools, and rooftop gardens.
But an outdoor slide? That's new.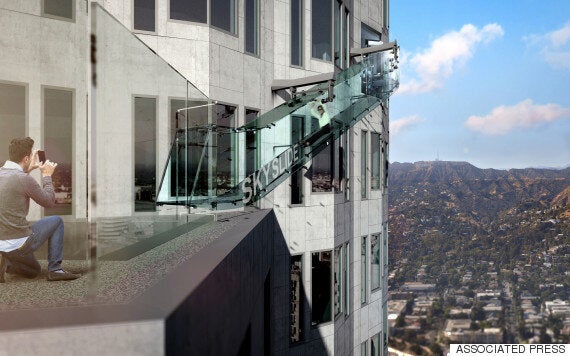 The "Skyslide," which is 14 metres long, is made from glass that's just over an inch thick. It's the real attraction of OUE Skyspace LA — an open-air observation deck being planned for the 69th and 70th floors of the U.S. Bank Tower in Los Angeles.
The deck will provide visitors with a 360-degree view of the city, 305 metres above the ground.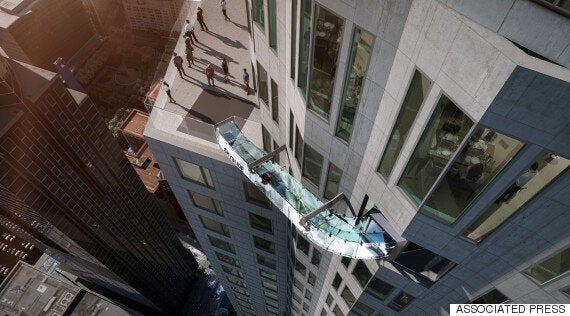 The "Skyslide" will take people from floor 70 down to floor 60, offering unobstructed views of the city above, beside and — gulp — below.
The Skyslide is expected to open on June 25, but tickets will be on sale later this month.
One can't help but be reminded of similarly terrifying attractions, like the Glass Mountain Path in China's Shiniuzhai National Geological Park.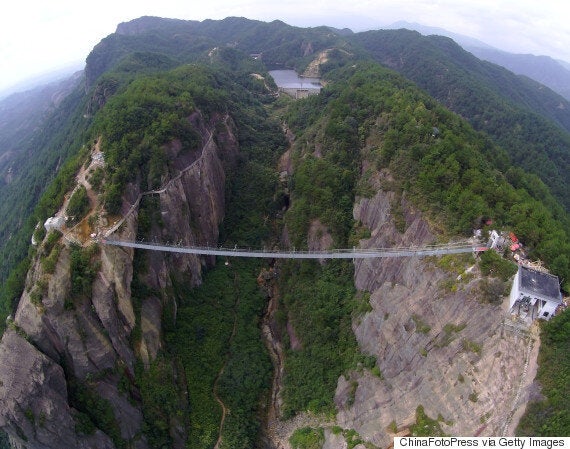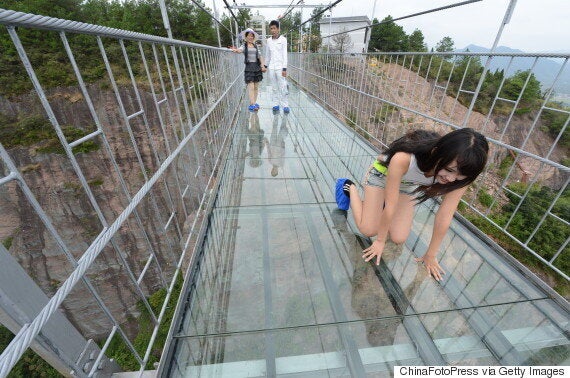 Those behind the L.A. project have promised to try the slide ahead of its opening, the Associated Press reported.
"We're going to be the ones who actually test the whole thing before it goes public. The risk is on us," spokeswoman Lucy Rumantir said.


Popular in the Community