Fans of the thrash metal band Slayer sent off recently-deceased guitarist Jeff Hanneman in the best way they knew how — with a massive memorial mosh pit.
Four thousand Slayer supporters filled the Hollywood Palladium to capacity on May 23 for Hanneman's memorial service. At one point during the memorial Hanneman's guitarmate in Slayer Kerry King joked how ironic it was that the event was happening at the Palladium because both he and Hanneman had been banned from the venue for over 20 years.
And then when the band's iconic song "Raining Blood" played over the venue's soundsystem, well, all hell broke loose.
It's actually pretty touching in a smash-yourself-into-everyone-around-you kinda way.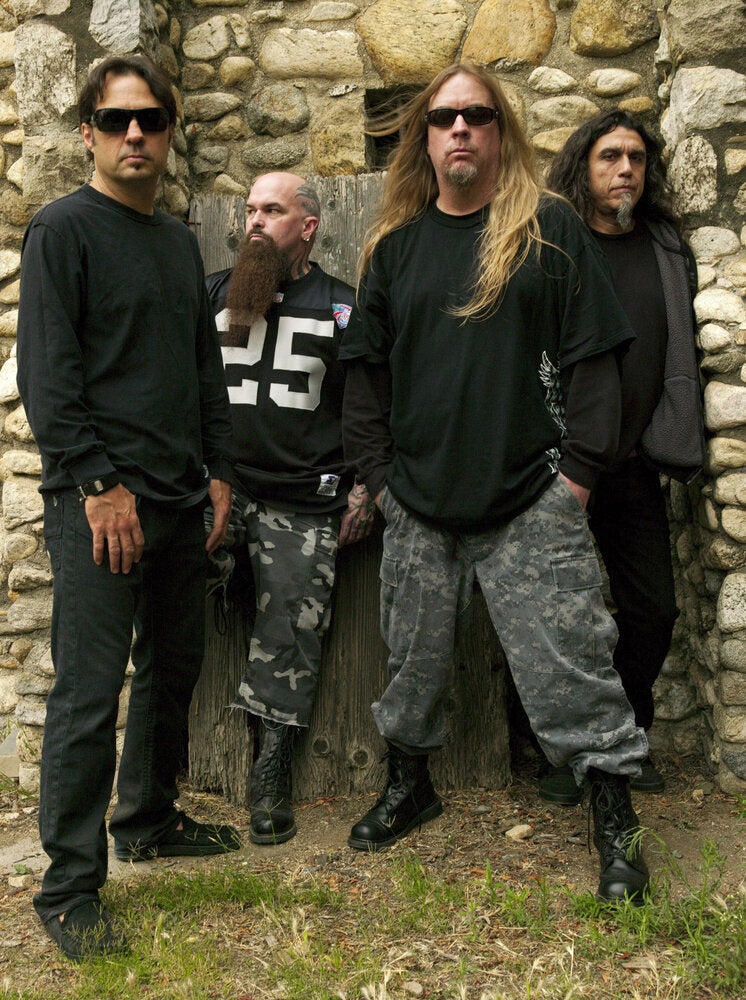 Jeff Hanneman Of Slayer
CORRECTION: This article initially misidentified the song played at Hanneman's memorial service as "Reign In Blood." "Reign In Blood" is the name of one of Slayer's albums. The song was actually called "Raining Blood."