If you ask Arianna Huffington, the key to a good sleep isn't about the best pillow or fanciest mattress.
Sure, those items may help you feel better in bed but a vital factor to a restful night is about routine. And when it comes sleep routines, the founder and CEO of Thrive Global says it all begins before you step into the bedroom.
Public enemy number one? Your tablets, smartphones and anything else with a glowing screen.
"First, I turn off all my electronic devices and gently escort them out of my bedroom," says Huffington.
For Huffington, the benefits are two-fold. For starters, electronic screens emit a blue light that mess with your melatonin production. Melatonin levels tie directly to how easy it is to fall and stay asleep, according to Sleep.org.
The more practical reason is that they're distractions that keep your brain awake and make it trickier to fall asleep.
For the rest of her steps to a successful sleep routine, check out the video above. What does your sleep ritual look like? Let us know in the comments below.
"2 Minutes To Transform" is your guide to small but meaningful changes for a better you. Experts share their tips to transform your life at home, in the office or while you're on the go -- all in under two minutes.
Arianna Huffington is the former Editor In Chief of The Huffington Post, a website she co-founded in 2005.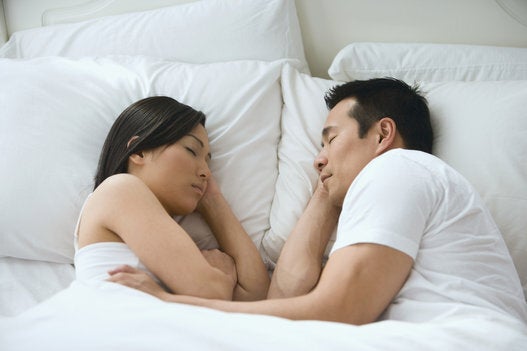 Tips For Getting A Good Night's Sleep