It takes balance and precision to cruise slopes like a pro, but one toddler is proving snowboarding is for babies.
Sloan Henderson, from Utah, is only one year old and she can already snowboard better than many of us. Her parents, Zach and Katie, told CNN that they introduced the sport to their baby girl as soon as she could walk at 13 months.
The Hendersons, who are both snowboarders themselves, then ordered the smallest board they could find for Sloan. To master the sport, the 14-month-old practiced on carpet at home and in the backyard before finally taking to the slopes.
Since then, Sloan's parents have been capturing the toddler's snowboarding skills on camera. Watch the video above to see her go!
"We were just so proud of her. We were just so impressed that she could ride," mom Katie told ABC News. "I'm just jealous because I don't pick up sports as quickly."
Since the Hendersons started a YouTube channel for their daughter, Sloan has become a snowboarding star on the internet. "It's kind of surreal," Katie said. "It was just supposed to be for our family and friends."
After watching the video, many viewers agreed that Sloan was an adorable little girl who was a natural on the slopes. However, they did note that the 14-month-old was missing her helmet. Despite this, one commenter wrote: "Other than that, I love the fact that her parents are teaching her to have fun outside!"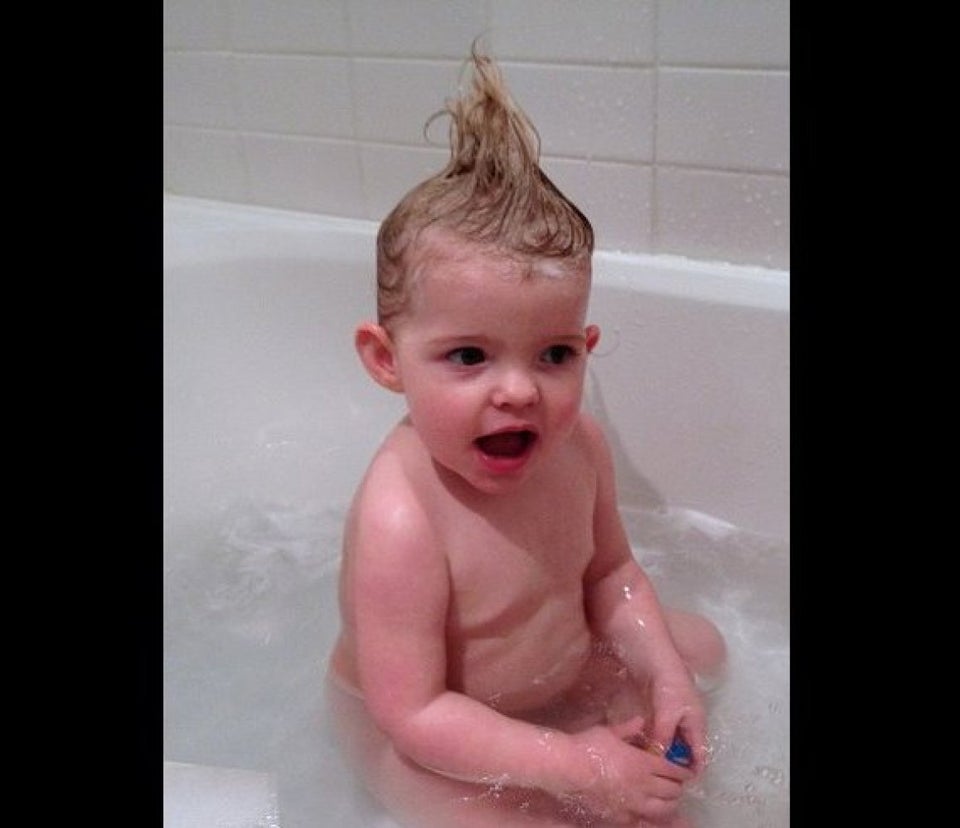 8 Things About Toddlers That Make It All Worthwhile
Popular in the Community