Slow cookers are synonymous with soups and stews, but the handy appliances are much more versatile than that.
From cakes to sweet sauces, brownies to bars, slow cookers can also be used to make a wide variety of sweet treats. In the slideshow below, we've rounded up 28 delicious desserts that are easily prepared in a slow cooker.
Traditional baking comes down to a science — from perfect measurements to exact temperatures, a lot can go wrong. Fortunately, slow cookers make baking a lot easier. Simply prepare the batter and pour it into a greased and floured slow cooker or crock pot then use a wooden spoon to prop the lid up slightly. This trick will prevent condensation from ruining your cakes, explains Today Food.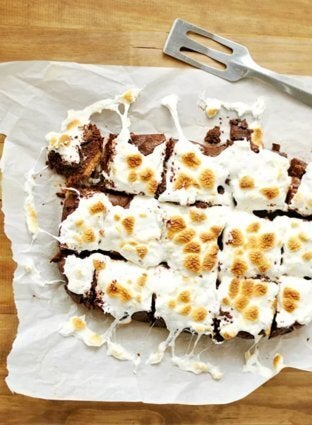 Slow Cooker Desserts